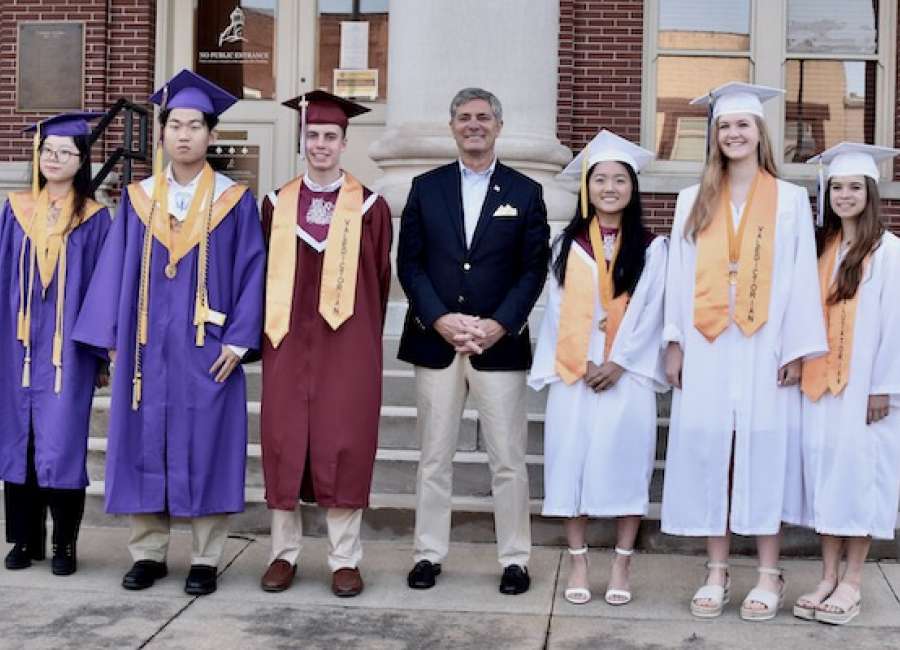 Valedictorians and salutatorians from the three high schools in the Coweta County School System were recognized by the city of Newnan at a ceremony on the Court Square Wednesday.
Banners honoring the Class of 2021 at East Coweta, Newnan and Northgate high schools are currently on display throughout downtown Newnan.
Pictured from left are Minji Kang, East Coweta High School salutatorian; Sun Moon, East Coweta High School valedictorian and Coweta County/Region 3B STAR Student; Will Stephens, Northgate High School valedictorian; Newnan Mayor Keith Brady; Cassie Huynh, Northgate High School salutatorian; Ansley Hightower, Newnan High School valedictorian; and Sarah Dean, Newnan High School salutatorian.