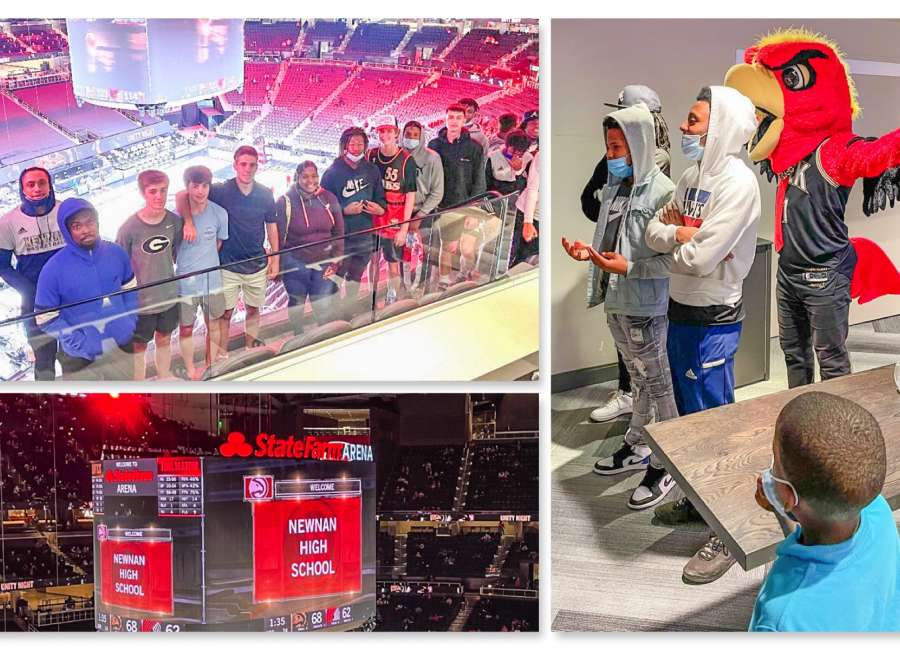 Just two months after their amazing playoff run in the Georgia High School Association (GHSA) basketball playoffs, the Newnan Cougars were invited as special VIP guests at the Atlanta Hawks game Tuesday night.

The Hawks are in the middle of a late season surge to qualify for the playoffs. With the Cougars staff and players watching on, the Hawks defeated the Portland Trail Blazers 123-114.
Cougar Head Coach Trent Gatzemeyer worked with Atlanta Hawks Directory of Community Outreach, John Babul to create an unforgettable night.
The festivities included parking the Coweta County School bus right at the front door of State Farm Arena, VIP suite access, food and visits from the Hawks cheerleaders and Harry the Hawk himself.
Only about half of the team had been to a Hawks game before, so their first experience was a memorable one. Coach Gatzemeyer shared, "We appreciate the Hawks for reaching out into our community and giving our kids a unique experience in a first-class way."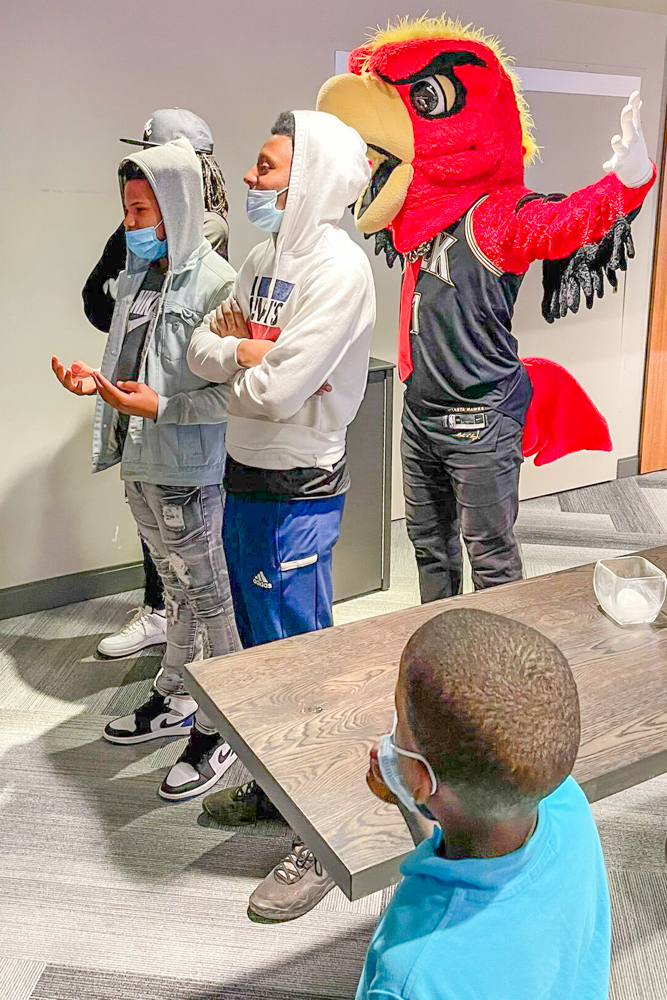 Harry the Hawk provided some entertaining to the Cougars in their VIP Suite.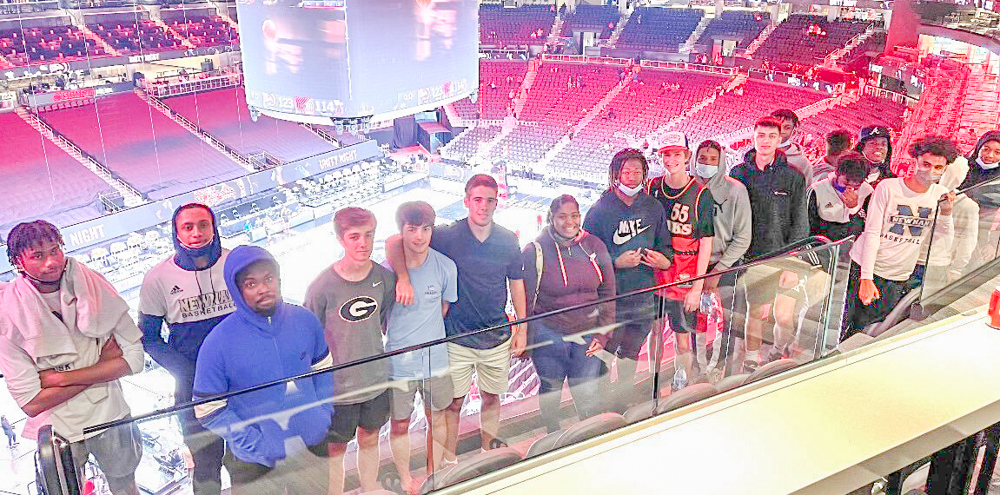 The Newnan Cougars basketball team spent a special night at State Farm Arena on Monday night as guest of the Atlanta Hawks.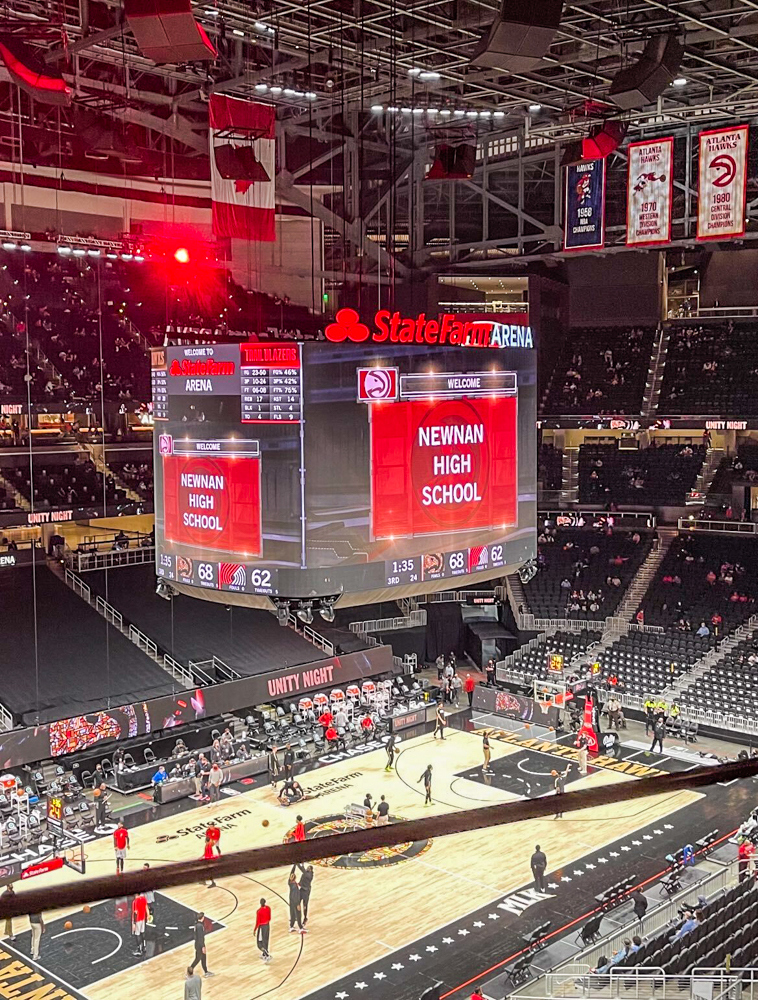 The Hawks recognized the Cougars during the game, including a shout out on the scoreboard