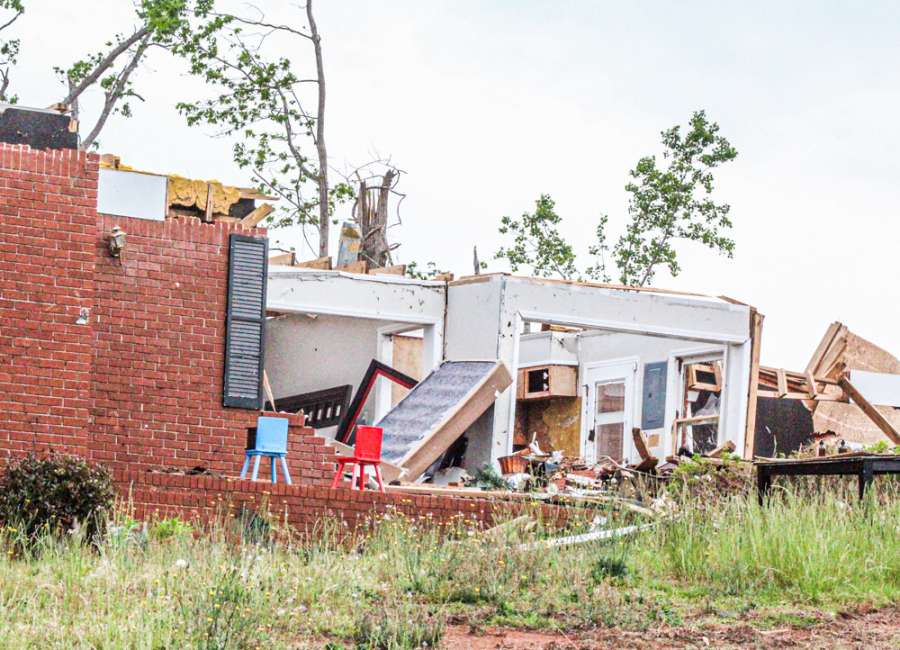 The Newnan City Council has formally requested that FEMA reconsider its decision to deny "individual assistance" for those impacted by the March 26 tornado.

The council unanimously approved the appeal request at its meeting Tuesday.
Mayor Keith Brady said the appeal process for individual assistance will be a data-based process, to "make sure we have collected every bit of information from the people impacted by the storm."
Over the weekend, FEMA announced that the impact to households in Coweta County was "not of such severity and magnitude to warrant individual assistance," according to David Bibo, FEMA's associate administrator of response and recovery.
In an interview Saturday, Brady said he was "extremely disappointed" by FEMA's denial and the lack of clarity regarding what exactly the threshold is for individual assistance from FEMA.
"The word 'disappointed' is an understatement. Anyone who has been through these neighborhoods and seen these homes can't come away with the conclusion that there was not enough damage to warrant individual assistance," Brady said.
The benchmark for public assistance for FEMA was approximately $16 million statewide, but the threshold for individual assistance was never revealed, according to Brady.
"We're very dismayed at our federal government, who are spending trillions on other things, not being able to assist our citizens in their time of need," he said Saturday. "They're the victims of an (E)F4 tornado, one of only a handful in our state's history.
"Our citizens need to know we're doing everything we can to win the appeal, but without FEMA providing a benchmark, I don't know what it will take."
Councilwoman Cynthia Jenkins said the appeal will give the city of Newnan an opportunity to provide FEMA with clear information as to why the individual assistance is needed for those impacted.
"There was a delay in the request from individuals for help. We're now seven weeks out, and people have run out of insurance, run out of personal finances, and for the first time, a lot of people are coming to ask for help."
Making matters worse, Jenkins said, is the compounding issues on top of the EF4 tornado that hit Newnan.
These issues include the increasing costs of construction materials, the COVID-19 pandemic that still continues, and a possible gas shortage following the cyberattack on Colonial Pipeline, which provides gasoline for 45 percent of the eastern United States.
Last week, FEMA announced that certain areas within the state of Georgia, including Coweta County, were eligible for public assistance, which would help reimburse local governments with the cost of repairing after the tornado.
However, that public assistance only covers uninsured costs incurred by local governments, such as debris removal, sidewalk repair, and extra pay for staff such as first responders and repair crews.
Hasco Craver, Newnan assistant city manager, said the city was disappointed in the decision to not provide the individual assistance.
"We know that there is an extraordinary need in our community for individuals that experienced terrible loss," Craver said. "The challenge I see in an appeal is presenting additional evidence."
According to Craver, the city does not know what the trigger or threshold is for the individual assistance.
"The residents of Newnan can rest assured that the city officials and city staff are going to do everything we can to try to provide the resources," Craver said. "We're going to go to bat for them like we always have and always will. That is why we are here."