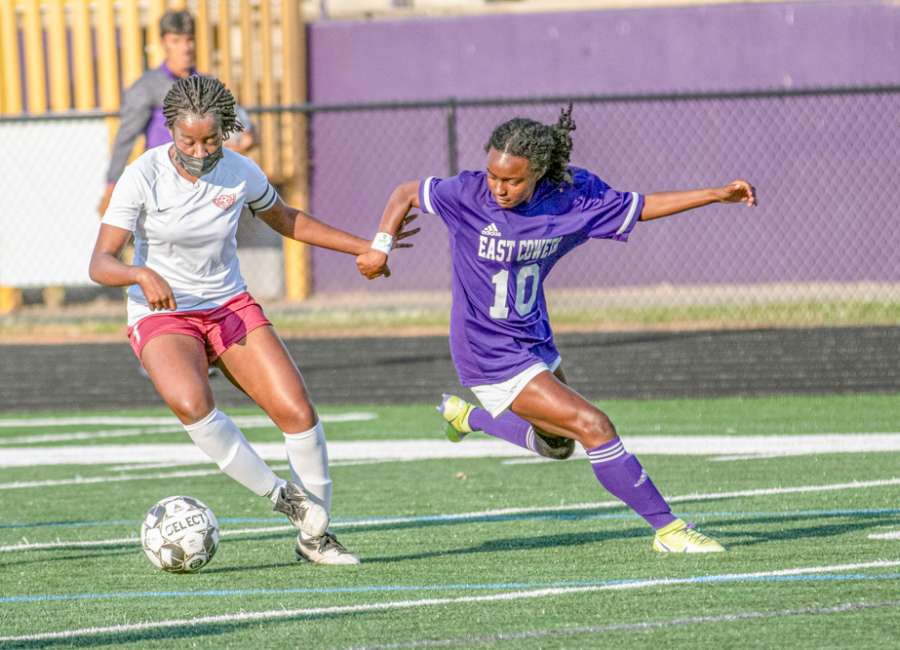 East Coweta Lady Indian Soccer and multi-sport star player M.J. Pitt was the leading goal scorer for the 2021 Lady Indians region championship squad.

Additionally, she is a standout on the East Coweta track team, where she ran a personal best 12.61 in the 100-meters at the region tournament in April. She is also a member of the girls' flag football team.
In the classroom, she has a 4.0 average and is ranked in the top 10 academically of the East Coweta Class of 2023.
Pitt was inadvertently omitted from the Class 2-7A All-Region girls soccer team printed in Saturday's edition.