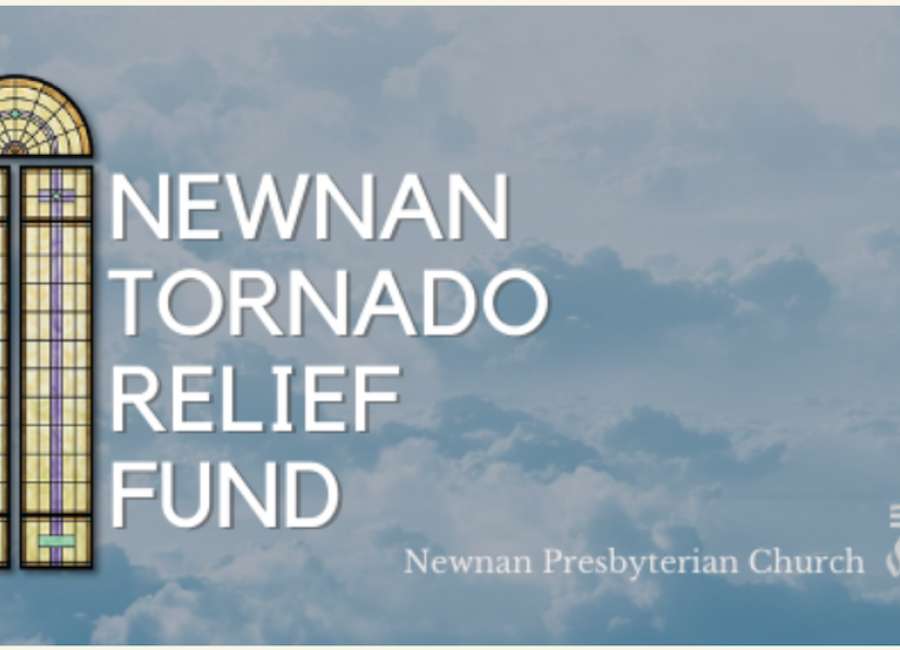 Since the March 26 tornado there has been an outpouring of support for those impacted from within the community, across Georgia and even around the country.

There are a number of funds set up for those wishing to donate to support tornado victims, and each has a slightly different focus. Some larger nonprofits are also doing their own fundraising to support their efforts. Here's a rundown of the major donation opportunities.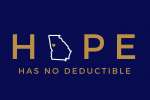 • The Coweta Community Foundation is administering the EMA/911 Emergency Relief Fund. It was founded in the days after the tornado and is the largest fund.
The fund has now collected over $418,000.
The Foundation has launched multiple phases of its grant program, known as Hope Has No Deductible.
In the first round, $150,000 was set aside to help insured victims meet deductibles and other costs related to their homes and cars. The grants were $500 each for "incidentals" and over $120,000 has already been dispersed.
Current programs include assistance with helping renters pay deposits to get into a new home, and the agency grant program which provides $10,000 to local organizations that are helping tornado victims.
The deadline for the rental assistance was May 4, but it has now been extended to June 14. So far, there have been 12 applications for the renter funds.
One application had to be turned down because the applicant was already receiving federal housing assistance. Under IRS rules, the foundation can't give grant monies to those already receiving federal housing assistance, according to Cynthia Bennett, vice chairman of the foundation board.
The agency grants are awarded weekly, and organizations can apply for additional grants as they are needed.
As of Friday, One Roof, St. Vincent de Paul, Yeager Road Community Resource Center and Elevate Coweta Students, all of which are helping people remain in temporary housing after the tornado, had received grants.
The Summit Family YMCA received a grant to provide after school and summer program scholarships and memberships for children whose families have been displaced by the storm.
An ad hoc committee made up of Community Foundation board members, local officials, local nonprofit leaders and other members of the community is working on the Hope Has No deductible program to award grants and design grant programs. Further phases of the program are expected as time goes on.
Donations to the fund have included individual gifts as well as large gifts from businesses, and several large corporate grants are expected, as well.
To donate, visit CowetaFoundation.org , call 770-253-1833 or mail donations to Coweta Community Foundation, PO Box 236, Newnan, GA 30264, and indicate the donation is for the tornado relief fund.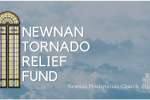 • The Community Tornado Relief Fund, based out of Newnan Presbyterian Church, had collected over $140,000 as of last week.
The fund is being administered by the Community Tornado Relief Group, and the board is made up of representatives from several churches, as well as Newnan City Councilwoman Cynthia Jenkins and Coweta Samaritan Clinic Medical Director Dr. Kay Crosby.
The fund has set aside up to $60,000 to help organizations continue to keep families in hotels through the end of the school year, said David Jones, pastor of Newnan Presbyterian. The rest of the money will be used for repair and reconstruction of homes.
"We are trying to focus on folks who are uninsured," Jones said. The group is working with the organizations that are currently housing tornado victims. Jones said that the entire $60,000 may not be needed to pay for hotel stays, and it can go into the repair fund instead.
"Our first commitment was to (hotel stays) because we thought it was needed," Jones said last week. "The need is not as great now as we thought." The group has the ability to pivot and adjust, he said.
As of last week, the fund had given out around $10,000, almost all of it to pay for hotel stays.
The repair and reconstruction work will start in the next few months. Plans are to pay for things such as new roofs. Right now, they're starting to work with people to assess their situations, Jones said.
The group is already sharing information with other organizations.
"The only way to do this work efficiently is to coordinate well and work together among all the nonprofits and organizations," Jones said.
Donations have come from church members, the community at large, and many churches from outside of Coweta that are connected to the churches that are involved in the group. The Coweta County Hospital Authority donated $50,000, he said.
"It has been really wonderful to get those funds," Jones said.
To donate, visit newnanpres.org/our_missions or mail checks or money orders to Newnan Presbyterian Church, 38 Greenville St., Newnan, GA 30263 and write"Newnan Tornado Relief" in the memo line.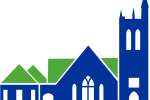 • Central Baptist Church has started the Newnan Tornado Disaster Relief fund through GoFundMe. According to the site, the fund has raised $12,905.
The money will be distributed to local organizations that the church has existing relationships who are doing frontline work to help those impacted by the tornado, said Central Baptist Pastor Matt Sapp.
"We've given some of the funds already. Our goal is to get all of that money out as quickly as we can," he said. "We continue to appreciate any donations."
You can donate at https://tinyurl.com/scevkxek .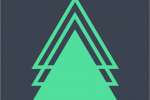 • Foundation Church
Foundation Christian Church has a tornado relief fund, and the money raised is going directly to families and to support nonprofit partners that are serving families directly impacted by the storm, said Lead Pastor Clint Nolder.
To donate visit https://foundationnewnan.churchcenter.com/giving/to/tornado-relief .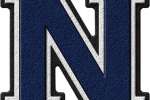 • Newnan Dugout Club. A fundraiser for the Newnan High School Dugout Club was started by Home Plate Baseball in Peachtree City. The fundraiser was posted on GoFundMe and raised $23,299. Those funds were matched by Atlanta Braves Player Will Smith, a Northgate High School graduate, said NHS Head Baseball Coach Marc Gilmore.
The fundraiser ended two weeks ago, Gilmore said. The money raised is being used to help families and community members impacted by the tornado.
Money has already been distributed to replace damaged windshields, furnish a teacher's rental after she lost her home, to help two other families who lost everything from the tornado, and to provide gift cards to students and families who have been displaced, Gilmore said. The club has also discussed using funds to support BackPack Buddies and Elevate Coweta Students at NHS.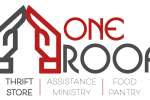 • One Roof Outreach is putting a significant number of families in hotels while they still don't have more permanent housing. That's One Roof's primary focus right now, said Executive Director Ann Kerlin.
The organization has also hired a second case manager to be able to do more follow up case management. One Roof was paying for 12 families in hotels as of last week.
The organization is getting some tornado-relief specific donations, Kerlin said, and One Roof continues to help Cowetans with utility bills, rental assistance and other needs, as well as food, clothing and personal care items, as part of its ongoing mission.
One Roof has always given some free items to clients from the thrift store, but is currently giving away more than usual. But there are plenty of items in the thrift store, thanks to the generous donations of the community Kerlin said.
They've also been getting several applications for The Lodge, One Roof's temporary shelter for homeless women and children.
To help raise funds, One Roof is selling commemorative Newnan bottle openers made by one of the organization's supporters.
For more information visit oneroofoutreach.org .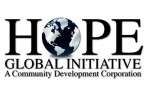 • Hope Global Initiative will be the beneficiary of this weekend's #NewnanStrong event in downtown Newnan.
Hope Global has been serving in the Chalk Level community for several years, and is helping those impacted by the tornado by providing payment for one week in a hotel. The organization is also helping pay insurance deductibles, working on home repair and helping with yard cleanup.
For more information visit hopeglobalnewnan.com .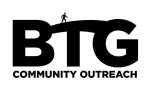 • Bridging the Gap has been the beneficiary of some recent fundraising events, including the #NewnanStrong benefit concert held May 2 at the Fred amphitheater in Peachtree City.
The event raised $54,000, though a portion of that was sponsorship donations that paid for the operation of the amphitheater, said Kelli Yeager-Nelson, executive director of Bridging the Gap.
The organization has been serving tornado victims since day one with donated food and other items.
When the storm first struck, Yeager-Nelson said they were loading shopping carts with food items and water and pushing them into the storm-struck areas. Within days, they were working with other groups taking items by ATV, including food, water, tarps and other supplies needed in the immediate aftermath.
While those kinds of efforts have slowed down now that roads are open, BTG does have a team that is going out into the storm-impacted areas weekly to check on people and see what they need. The team, informally known as the "BTG Road Warriors," is also visiting people who are still in hotels.
"They are teams of very caring people," Yeager-Nelson said. The teams check if people have needs for items or resources or if they have questions. "We are continuing to touch bases with them," she said. "That has been a great program."
For those in hotels, food boxes are a little different, and BTG is trying to provide some families with crock pots so they can do more cooking in their hotel rooms.
BTG has also been providing case management services for tornado victims, to help them navigate and work through their recovery. One thing case managers have noticed is the existence of what appear to be some rental scams – where people are having to pay significant amounts of money just to be considered for a rental.
BTG staff have been working seven days a week, for the most part, since the tornado, though that is finally starting to slow down, Yeager-Nelson said, with everybody getting Monday off and BTG going back to its regular hours.
Funds raised will help with staffing, including hiring some new, part-time case managers.
Later this week, BTG staff will help train other local nonprofits on a computer module, provided through the Atlanta Community Food Bank, which will provide interconnectivity with the different agencies to track clients. That computer module will be a huge piece, Yeager-Nelson said.
Bridging the Gap doesn't provide financial assistance or pay to put families in hotels. The remaining money from the fundraiser will be available if new needs arise, or if BTG needs to work on serving needs that are outside the scope of what it currently provides.
"I think there are things that are going to continue to come up and that money is going to be needed to help some people with new things that come forward," Yeager-Nelson said. "We're ready to kind of step in and fill a void, when it's needed."
For more information visit btgcommunity.org .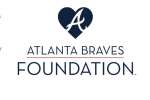 • The Atlanta Braves held a fundraiser for tornado relief that included an online auction of numerous autographed Braves memorabilia items. All donations were then matched by the Braves Foundation.
The auction raised $38,250 and proceeds benefited the American Red Cross tornado relief efforts.