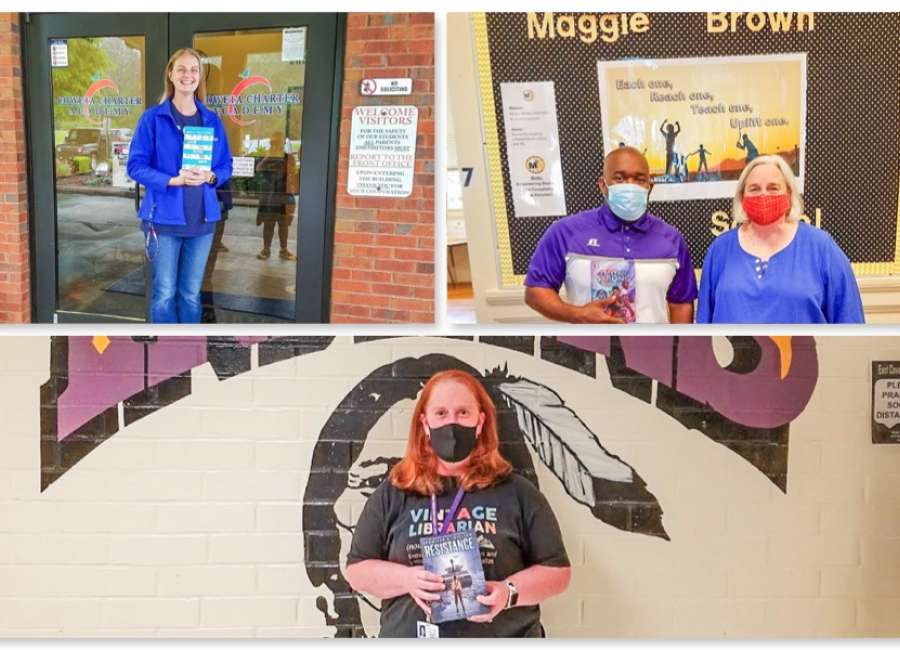 The Newnan Carnegie Library Foundation recently presented a current, award-winning book to each public and private middle school media center in Coweta County to encourage the joy of reading.

Included with the book donation was a flyer of Newnan Carnegie Library activities available to middle school students and teens.
The mission of the NCLF is to support the Carnegie Library through outstanding and unique programming and resources designed to enlighten and inform citizens of all ages in the community.
The NCLF contacted all the middle school media specialists, offering them an opportunity to select one award-winning book for their media centers. The list of books for middle grades students included current winners of the Newbery Award and Honor Books, the Coretta Scott King Author Honor Books, the University of Georgia Children's Book Award, and the Schneider Family Book Award for Excellence in the Portrayal of the Disability Experience in Literature for Youth.
Fourteen Middle School media centers received books from the foundation.
The Newnan Carnegie Library was established with a $10,000 grant provided by Andrew Carnegie on Dec. 30, 1901. It now provides a central gathering place that serves residents of all ages and backgrounds, as well as community organizations and meeting spaces enhanced by an art gallery.
The Newnan Carnegie seeks to be an integral part of the community by offering print and electronic materials, services, and outstanding programs to adults and children to enrich daily lives. It offers many features and services including adult programs; adult reading room; art gallery; children's programs; young adult and teen programs; children's reading room with computer; city store; computers and WiFi; copy, fax, notary and scan services; honor books for adults, children and teens; magazines and newspapers; and meeting room rentals.
Although recent months with COVID-19 restrictions have interrupted the usual vibrant programming opportunities face to face, the Carnegie staff has offered an ongoing variety of virtual programs for all ages.
For more information about the NCLF, visit www.newnancarnegie.com/nclf .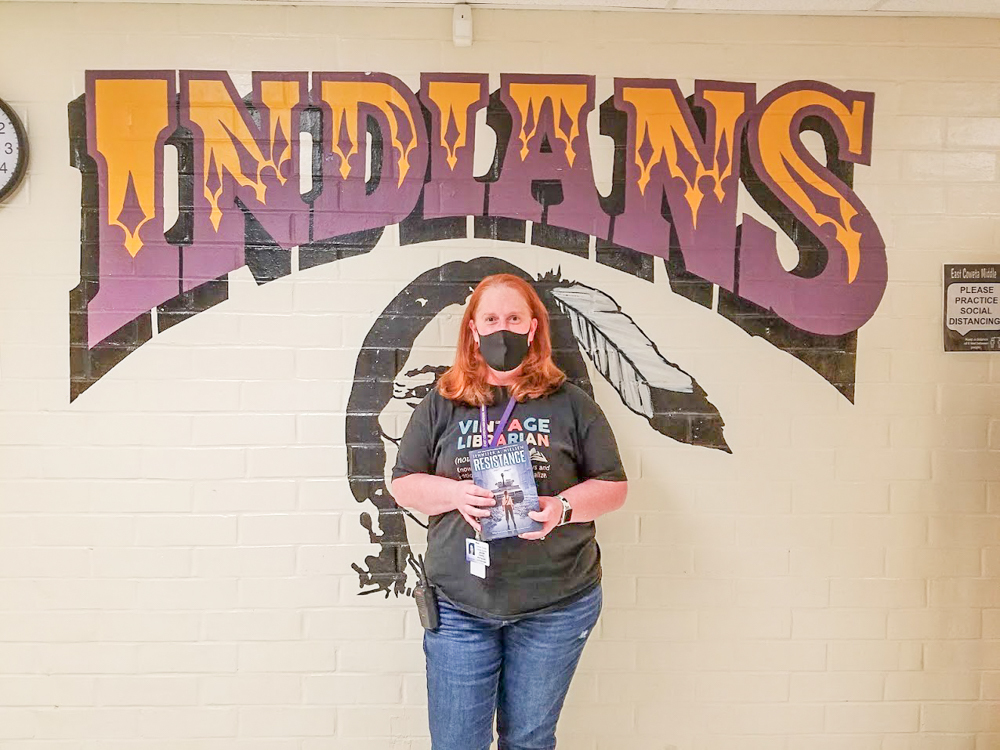 Jennifer Gordon, media specialist at East Coweta Middle School, is pictured with her new book, "Resistance" by Jennifer Nielson.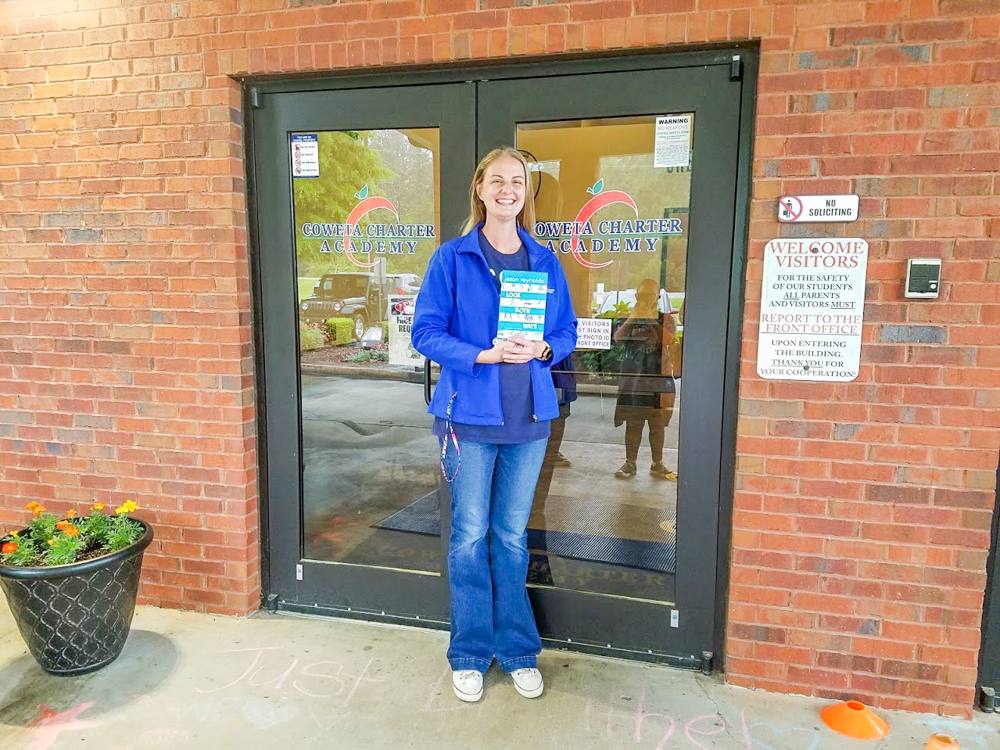 Shannon Judah, media specialist at Coweta Charter Academy, is pictured with her new book, "Look Both Ways" by Jason Reynolds.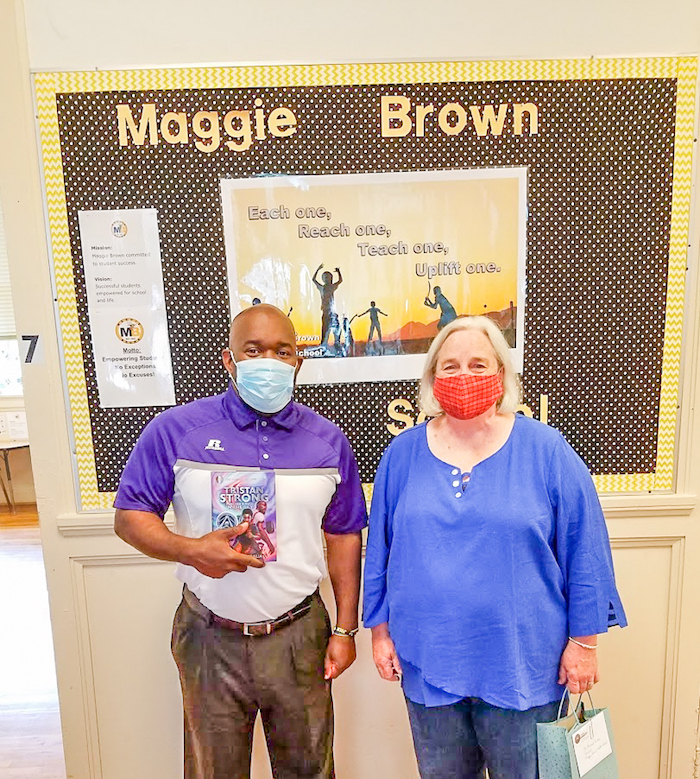 Betty Smith, NCLF Board member, presents a book to Principal Ahmand Tinker at Maggie Brown Middle School.