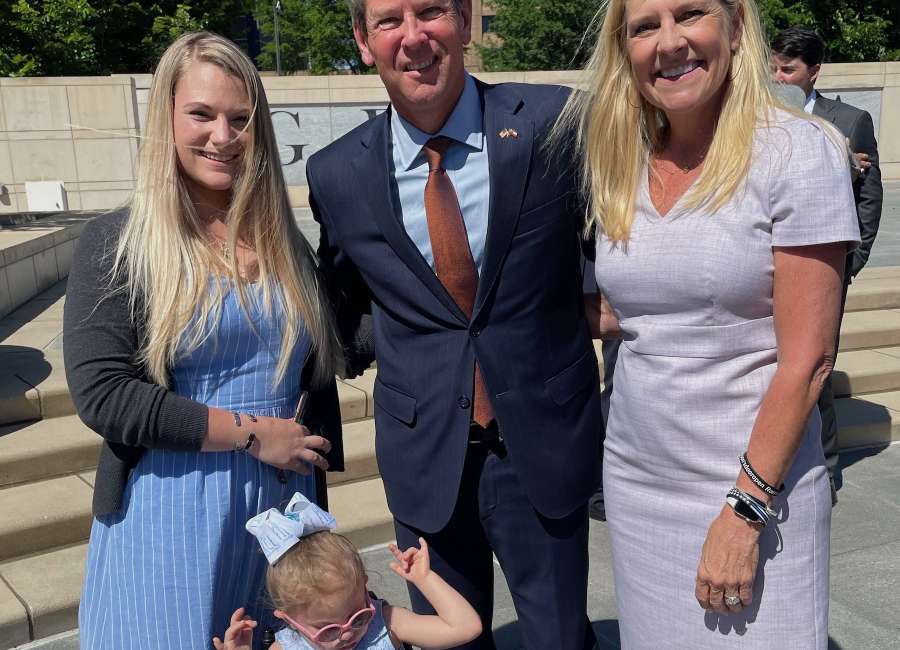 Gov. Brian Kemp has signed legislation that would make it easier for parents of children with disabilities to receive organ transplants, as well as legislation that would ensure parents had a say in whether or not their child was given a "do not resuscitate" order.

House Bill 212, the Georgia version of "Simon's Law," mandates that a child may only be under a "do not resuscitate" order with the permission of the child's parents.
Previously, Georgia law had stated that a parent "may" consent to the order, which according to one local parent, opened up a loophole for doctors to issue the order for children without discussing the matter with their parents.
Kimberly Minor, whose 4-year-old daughter, Georgia, has trisomy 18, said she was really happy to see the law changed.
"One of the reasons we pushed for Simon's Law, at any point in time if (Georgia) had a medical emergency, they could make the decision (to not resuscitate) without our consent," Minor said.
Minor said the change in the law will benefit all parents, not just those of children with special needs.
"It was really cool to go to the governor, and even he said this should be common sense," Minor said. "Why do we need to make this a law?"
The bill is named for Simon Crozier, the late son of Sheryl Crozier, who has fought to get it passed nationwide. Simon, born in 2010 with full trisomy 18, passed away a few months after he was born. A "do not resuscitate" order was issued for Simon without his parents' knowledge.
House Bill 128, or "Gracie's Law," will prohibit discrimination for organ transplants on the basis of an individual's disability.
Minor said previously, if a child had trisomy, Down syndrome or another disability and required a liver transplant, for instance, they would be ineligible for such a procedure.
Simons's Law and Gracie's Law were both signed by Gov. Kemp on Thursday at a ceremony at the State Capitol.

Local Representative Philip Singleton was one of six sponsors of Gracie's Law.
"In Georgia it is vital that we do everything we can to give every citizen the chance to live their best life," Singleton said. "This is especially true of our amazing citizens who are differently abled."