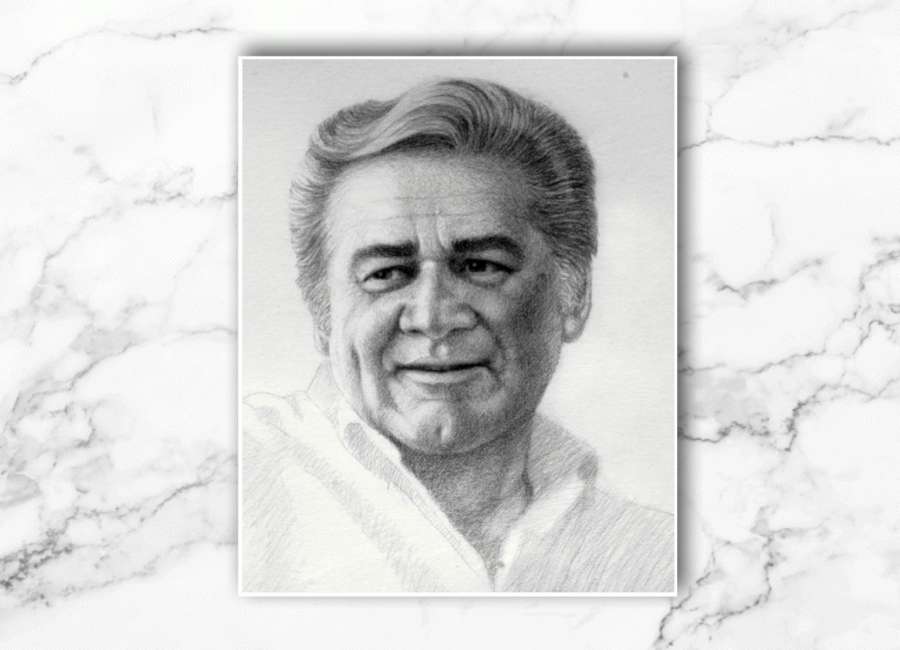 March 14, 1929 – May 2, 2021
Hugh Heflin of Dadeville, AL peacefully departed this earth surrounded by his family.
Hugh had a long, full life and his impact will be felt for generations to come. He was born in Monticello, AR and there is where he made his first mark on the world. He was a legendary athlete especially on the football field. Monticello is also where he met his beloved wife, Bettye Davis, who would remain by his side for 58 wonderful years until her death in 2006. He graduated from Arkansas A&M in 1952 where his football prowess as a receiver took on legendary status. He held 7 receiving records the last of which took over 65 years to break. Hugh had only one question regarding the event, "What took y'all so long?". He would later be inducted into the Sports Hall of Fame. Football would not be the only way he would be remembered at what is now the University of Arkansas at Monticello, he was also awarded the Distinguished Alumni Award as well as the Continuing the Connection Award. He was also instrumental in working diligently to obtain funding for the UAM Indoor Practice Facility and it was dedicated to him after its construction was completed. UAM or as he still referred to it, A&M, would forever hold a special place in his heart.
Hugh initially pursued coaching and the love of mentoring young people remained one of his life's passions, even as he transitioned into a long, successful career in sales. His award-winning career in sales spanned over 50 years. Hugh never met a challenge that he could not overcome. He often said, "The difficult I can do today, the impossible may take me a while.", and this summed up his outlook on life perfectly. He was always thinking of the next idea or plan, which is why his children would tell you that he was not just a coach or a businessman, but a licensed imagineer, inventor, and visionary.
Hugh and his beautiful wife, Bettye had four children: Amy, Diane, Hugh, Jr., and Kellye Jo. Hugh loved his family more than life. Hugh not only guided his own children, but also mentored other young people as well, whether they be his children's friends, his grandchildren's friends, or even children that were not lucky enough to have a man like him in their lives. He was known by many monikers: Hubert, Hugh, The Mad Russian, Daddy, Coach, Diddy, and Pap, just to name a few.
He was one of a kind and will be remembered with love by countless people. The world will be a little less bright without his imaginative, loving presence.
Hugh was preceded in death by his wife of 58 years, Bettye Davis Heflin.
He is survived by his little brother, Tom Heflin (Rockford, IL), and his sister, Charlotte Ellena (Rockford, IL), his 4 children, Alma Lynn Heflin (Monticello, AR), Diane Heflin Hammett (Monticello, AR), Hugh Heflin, Jr. and wife, Julia Berry Heflin, (Dadeville, AL), Kellye Jo Heflin Foster and husband, Ivy Foster, Jr. (Benton, LA), 5 grandchildren, Todd Hammett, Hugh Heflin III (Trey), Rachael Heflin Jones, Jon Ira Hammett, Isaiah Foster, and 6 great grandchildren.
Services will be held at Stephenson-Dearman Funeral Home on May 15, 2021. Visitation will be held at 1:00 P.M. with the service to follow at 2:00 P.M.
In lieu of flowers, Hugh requested donations be made in his memory to the UAM Athletic Association or St. Jude's Hospital.