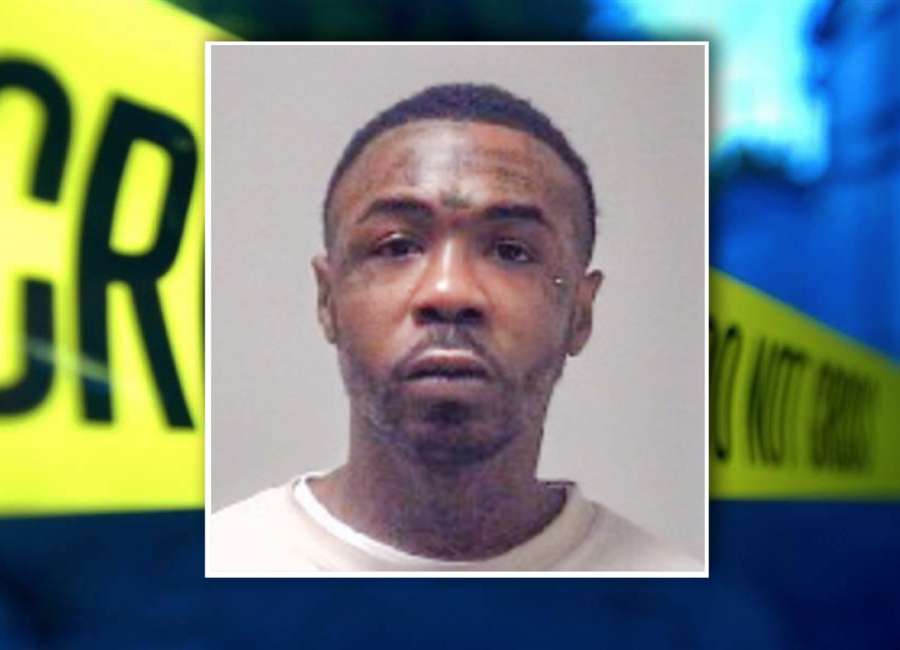 A suspected gang member is behind bars after allegedly shooting nearly a dozen shots into a Coweta house.

Antonio Robert Edwards, 29, is currently charged with four counts of aggravated assault with a firearm, according to jail documents.
The incident occurred at the corner of Howard Hughes Road and Green Park Way on Monday, when Edwards reportedly made threatening texts to the homeowner.
The homeowner told deputies the dispute was over a loan to Edwards, which was never paid back, according to Inv. Andy Gore with the Coweta County Sheriff's Office.
The victim returned home from work at 4:45 p.m. and saw a man wearing a mask who began shooting at the home while walking around the perimeter of the house, Gore said. The man, identified as Edwards, then got into a car and left the scene of the shooting.
Approximately 11 bullet holes were located in the residence. Four people were inside during the shooting, but no one was hurt, Gore said.
One bullet struck a porch post and ricocheted over 100 yards uphill, where it went through a kitchen window and deep into a residence on Greenpark Way, Gore said. No one was reported injured by the ricochet.
Although the shooter wore a mask, the victim was reportedly able to identify him as Edwards and alerted deputies, who took out warrants based on the threatening text messages left earlier in the day by Edwards.
Investigators located Edwards driving along Interstate 85 and performed a traffic stop near mile marker 57. Inside the car, investigators located three handguns, two of which were believed to have been involved in the shooting, based on information gathered at the scene.
Edwards is being held at the Coweta County Jail after he was denied bond during a first appearance hearing on Thursday. Additional charges may be pending, investigators said.