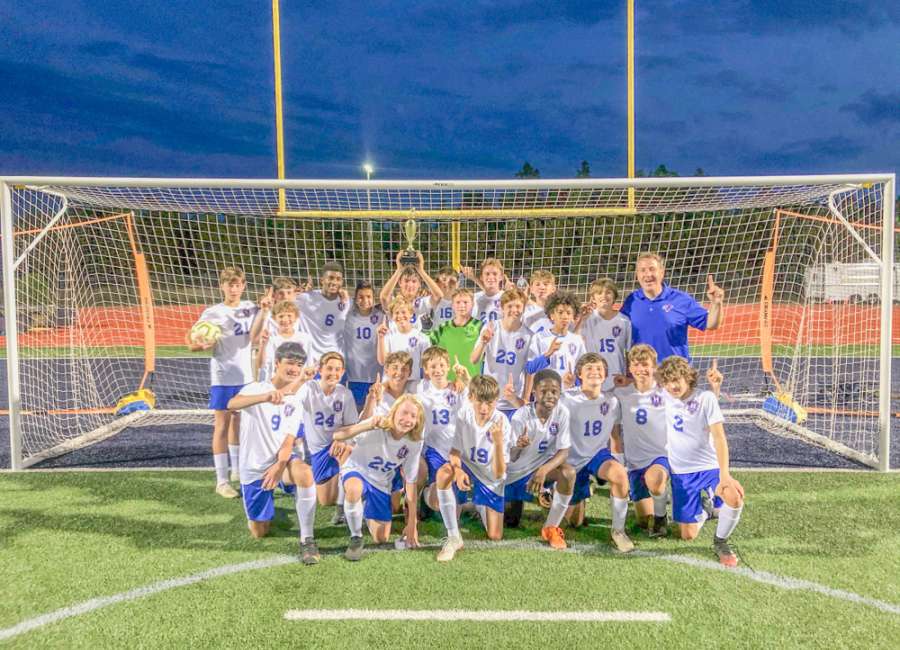 Even though The Heritage School varsity boys' soccer team lost last week in the third round of the state playoffs, the future is bright as ever for Head Coach Nathan Watts' club.
The winning tradition continued as the Heritage Middle School Boys soccer team won the District Championship with a 5-1 win over Strong Rock Christian School last week.
The game's MVP was the Hawks' Stephen Hurlock. He dominated the midfield and scored two brilliant goals, one of which was a 35-yard solo run at the end of the first half. Breaux Rusich, Cole Lochore and Prince Cooper also found the back of the net for the Hawks. Nolan Alba played a perfect game on defense.
The team is coached by Tim Lotter who just completed his fourth season at the helm. The Hawks finished with an impressive 15-0 record, including the Region and District championship titles. They scored 85 goals in 15 games which was an all-time school record. Rusich led the league and the team with 32 goals.
Coach Lotter shared about their championship season. "It has been great to play a full season again after the pandemic cut last year's season short. We have been blessed to have such an outstanding group of young boys who shine both on and off the field. Our goal is to build a fun and rewarding soccer program for the kids here at Heritage."