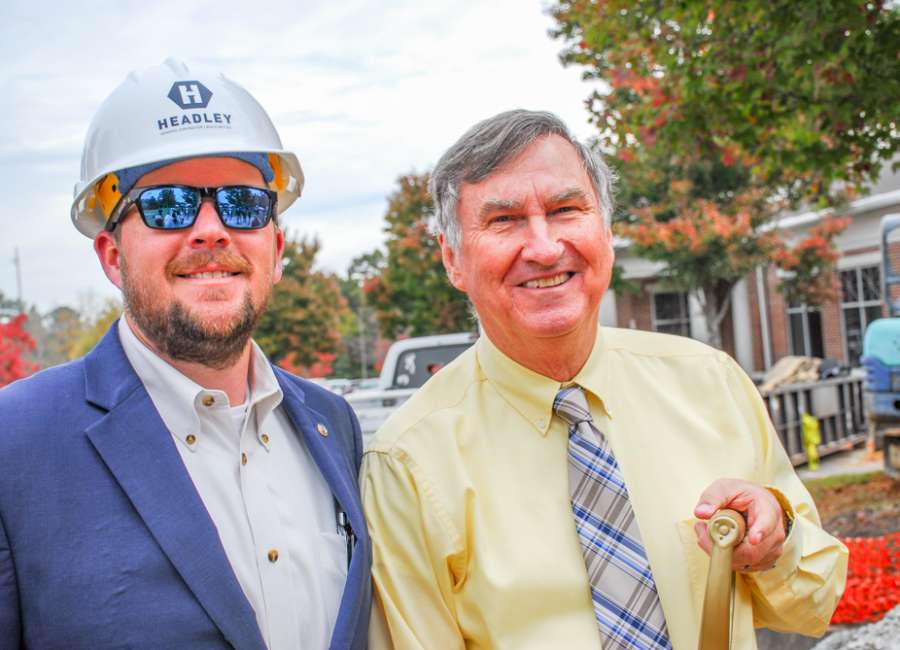 Headley Construction Vice President Christopher Gilliam has been elected to the Christian City Board of Trustees as the nonprofit organization embarks on ambitious plans to expand its 500-acre campus.

Joining Gilliam are Truist's Ginger Pope, Georgia Power's Terry Head, 2021 Chairman Paul Chancey, CPA with Cherry Bekaert, and other top servant-leaders from across Metro Atlanta.
Keith Horton, President and CEO of the unique living community, said of the new appointments, "The founders and early leaders of Christian City answered the call to serve the most vulnerable in our society: children and senior adults. Our bold vision demands a bold board of trustees, and I am excited about working with these wise and generous leaders."
Located 15 minutes south of Hartsfield-Jackson Atlanta International Airport, Christian City currently provides affordable senior living options, skilled nursing and rehabilitation facilities, hospice care, foster care and adoption programs, safe runaway locations for children in crisis and The Children's Village for victims of abuse, abandonment and neglect.
Referrals for Christian City come through community partnerships with churches, schools, therapists, concerned family members and others.
"Evictions, job loss, crisis due to homelessness, challenges with blended family dynamics, and caring for relatives facing aging and illness are catastrophic issues for Atlanta area
families," said Christopher Gilliam, Vice President of Headley Construction. "Since we were founded in 1971, our mission has been to build better lives for our neighbors. I look forward to continuing Headley Construction's most important work by serving the people of Christian City as the community grows and expands."
Based in historic downtown Newnan for 50 years, Headley Construction has carefully completed over $300 million in construction projects for state and municipal governments, school systems, ownership groups, and private corporations.
The award-winning general contracting company is currently completing construction of the Lithia Springs Senior Center, and recently broke ground on a similar facility for Dekalb County.
In addition to overseeing these important projects, as well as site development for the new pickleball and tennis courts at Auburn University, Gilliam serves as Past President of The Newnan Kiwanis Club.