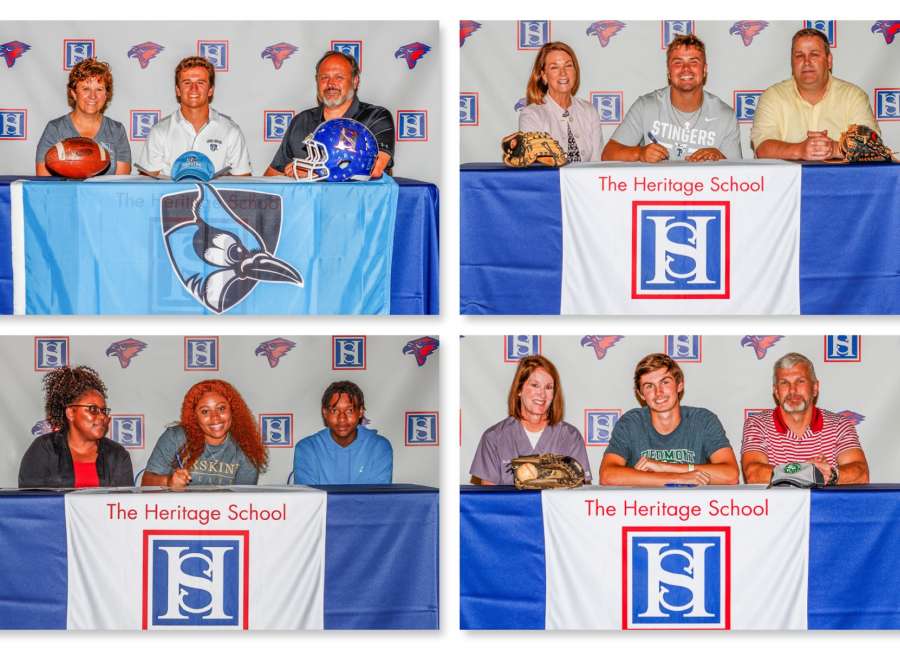 Four student athletes from The Heritage School signed letters of intent on Wednesday to play college athletics.
The Hawks just completed their first season competing in the Georgia High School Association (GHSA) and saw athletes in multiple sports move on to play next year.

Photos by Chris Martin
Andrew Rich, who starred in both football and baseball, signed to play football at John Hopkins University in Baltimore, Maryland. The Blue Jays have fielded a college football team since 1882 and play in the Centennial Conference.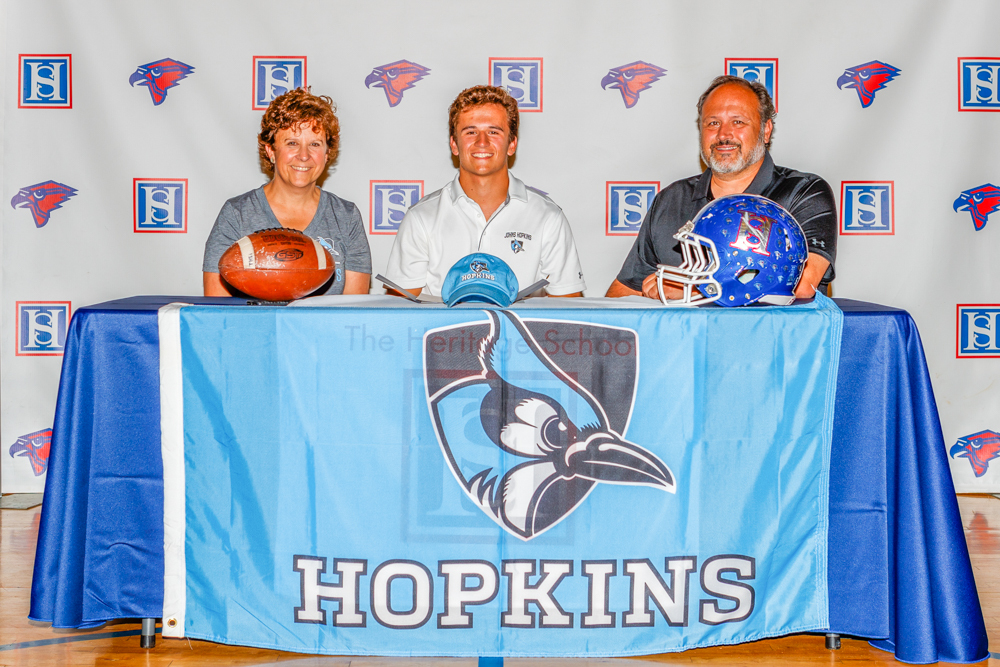 Luke Stoffle was one of the top starters on the Hawks baseball team. He signed to continue playing baseball at Piedmont College in Demorest, Georgia.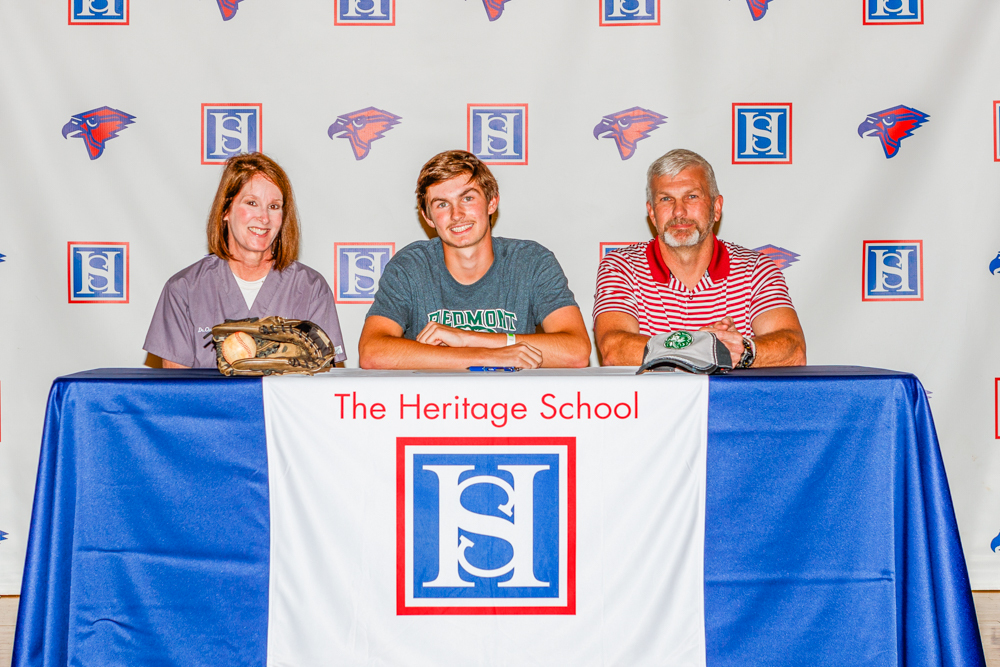 Ianna Odulaja was a first team all-region guard last year for Hawks Head Basketball Coach Justin Stephens. She signed with the Erskine College Lady Flying Fleet in Due West South Carolina.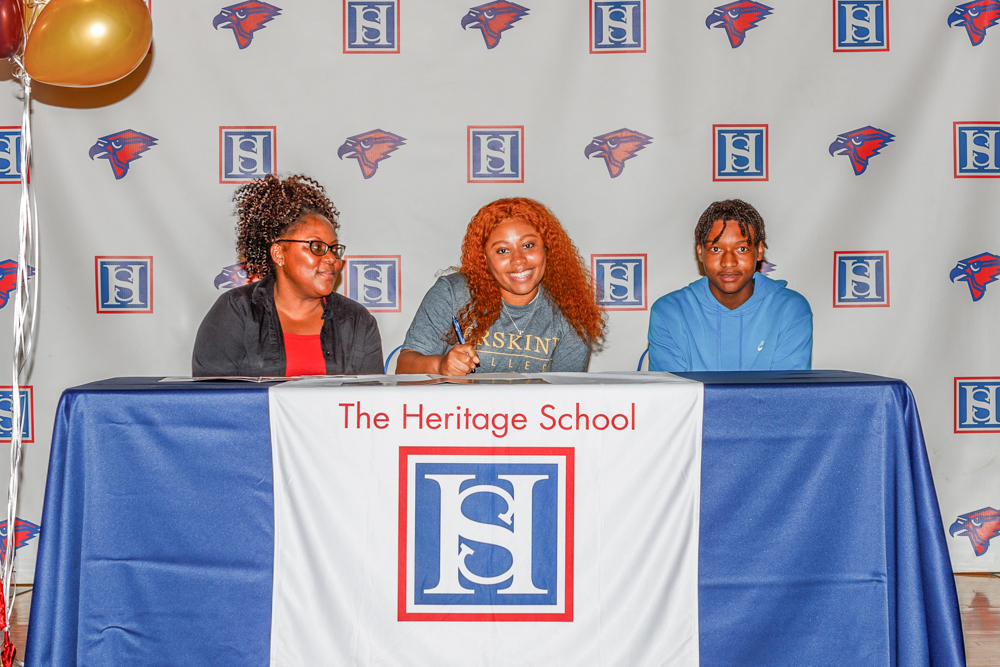 Harris Celata was the starting quarterback for the Hawks football team and shortstop/pitcher on the baseball team. He signed a baseball scholarship with Florence-Darlington College in Florence, South Carolina.