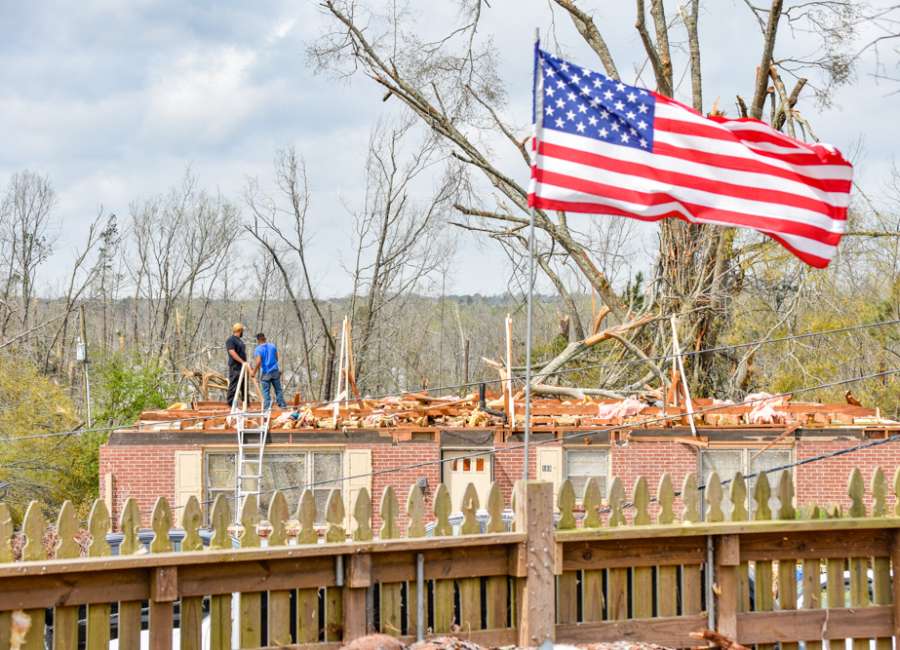 Individual assistance for those impacted by the March tornado in Newnan has been denied by FEMA.

The agency determined the impact to households in Coweta County was "not of such severity and magnitude to warrant Individual Assistance under FEMA-4600-DR," according to FEMA Associate Administrator of Response and Recovery David Bibo.
The decision was made Friday and the denial may be appealed within 30 days, according to Bibo.
Mayor Keith Brady said he was "extremely disappointed" by the denial and lack of clarity regarding what the threshold is for individual assistance from FEMA.
"The word 'disappointed' is an understatement. Anyone who has been through these neighborhoods and seen these homes can't come away with the conclusion that there was not enough damage to warrant individual assistance," Brady said.
The benchmark for public assistance for FEMA was approximately $16 million statewide, but the threshold for individual assistance was never revealed, according to Brady.
"We're very dismayed at our federal government, who are spending trillions on other things, not being able to assist our citizens in their time of need," he said. "They're the victims of an F4 tornado, one of only a handful in our state's history."
Brady confirmed the city will be filing an appeal and said the Newnan City Council will adopt a resolution to request individual assistance during their meeting Tuesday and hopes the county will do the same.
"We've tried politically to make this happen so I'm not sure what else we can do, but we'll try everything," Brady said. "Our citizens need to know we're doing everything we can to win the appeal but without FEMA providing a benchmark, I don't know what it will take."
Newnan will still receive federal assistance to supplement state and local recovery efforts to areas affected by the tornado after President Joe Biden declared a state of emergency for Georgia last Wednesday.
The declaration from FEMA will allow local governments, such as the city of Newnan, to receive reimbursements for public funds spent on damages to uninsured property.
Coweta, along with several other counties, is eligible for federal funding on a cost-sharing basis for emergency work and the "repair or replacement of facilities damaged by the severe storms and tornadoes," according to a press release from The White House.
The declaration covers counties that were impacted by the March 26 storm, including Coweta County and Heard County as well as Fannin, Gilmer, Pickens, Lumpkin, White and Rabun counties in extreme north Georgia.
Hasco Craver, assistant city manager for the city of Newnan, said examples of such funds would include debris removal and repairs of resources that were not insured, such as sidewalks.
In addition, staff time, such as time spent by first responders and repair crews, can be reimbursed using the FEMA funds.
The FEMA funds can not be used on facilities that have been insured, with Craver citing the Howard Warner Boys and Girls Club and the Verona Rosser Hope Youth Center. Both facilities were hit by trees as a result of the March 26 tornado.
According to FEMA's website, public assistance, which typically falls under debris removal and emergency protective measures, is generally provided on a cost-sharing basis where the federal government absorbs 75 percent of the costs of public assistance.