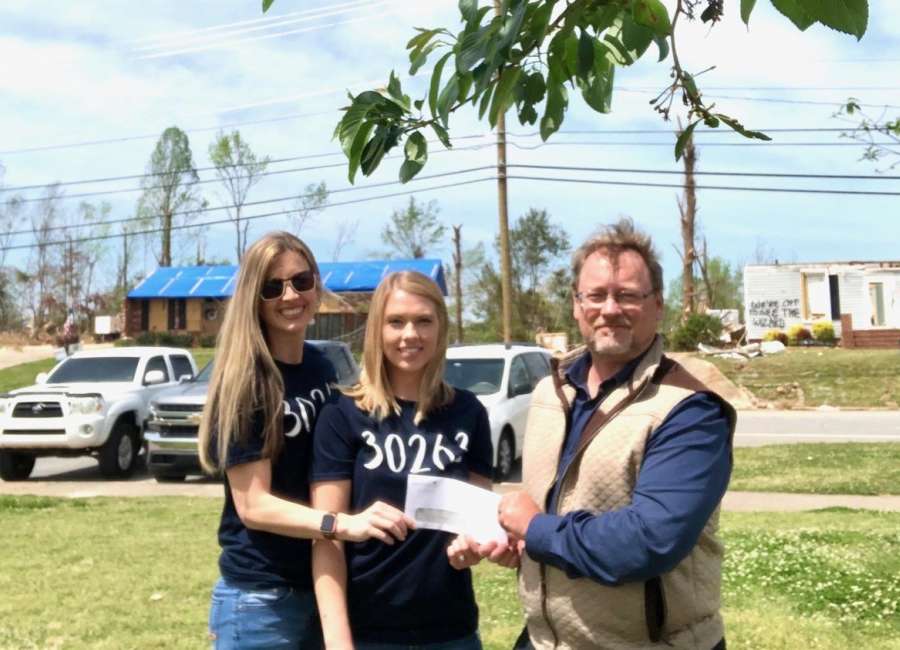 With donations large, small and everything in between, the Coweta Community Foundation's disaster relief fund has grown to over $428,000.

So far, $215,000 has already been distributed to individuals impacted by the March 26 tornado and agencies helping with recovery.
The foundation has been the beneficiary of recent fundraisers, including #NewnanStrong T-shirts and a fundraiser put on by several location musicians.
Sisters Lindsey Collins and Kara Burgees of Moreland designed Pray for Coweta/#NewnanStrong T-shirts and figured they might sell 100 of them to raise funds for disaster relief. But there was a huge demand and 450 shirts were sold, raising $4,600 for the fund.
Local musician Dan Garland organized band nights at The Cellar/The Bays. Donations were encouraged, there was a prize raffle with donations from local restaurants, and the effort raised more than $3,400.
Donations to the fund have ranged from $50 to $45,000, said Community Foundation board Chairman Dean Jackson.
"It's just regular people saying, 'I want to do something,'" Jackson said.
Through the Hope Has No Deductible program, money went to help those impacted by the tornado with incidental expenses, to help renters pay deposits to get into new homes, and to local agencies helping tornado victims.
"We appreciate all donations of any size, whether it's to us or another nonprofit," Jackson said. "We appreciate everything and will continue to focus on both the immediate and long-term needs that have resulted from the disaster and focus our efforts through our local charitable organizations."
The Coweta Community Foundation is a publicly supported 501(c)(3) organization that helps focus local philanthropy on the community's changing needs.
The Foundation manages individual gifts and bequests as an endowed pool of assets, distributing grants to a wide variety of organizations that enhance and support the quality of life in Coweta County, while maintaining the charitable intent of the donors. For more information, call the Foundation at 770-253-1833.
To donate to the Disaster Relief Fund, visit cowetafoundation.org .