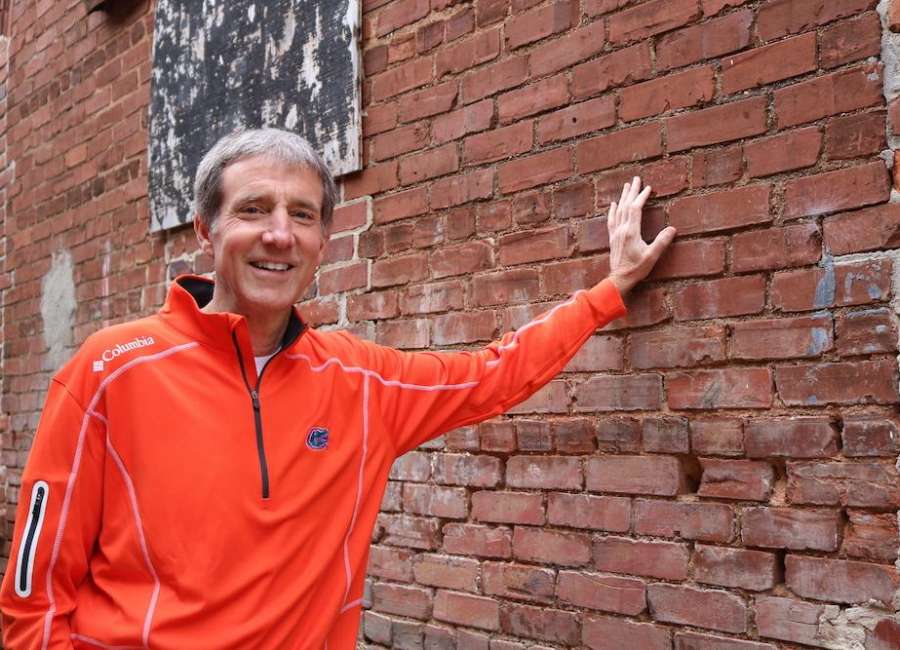 While the rest of the country was engaged in the Summer of Love, I was introduced to something that would consume my life for the better part of a decade.
Since I was 12, that meant acne. But also, golf.
In case you're unaware, the Summer of Love followed the Neolithic Period, the era in which – as any historian worth his salt will tell you – cavemen invented the wheel, so they could attach them to the "carts" for their "clubs" because they discovered it was easier to pull them than carry them. Besides, caddies hadn't been invented yet.
So, in June of 1967, I carried my bag of eight golf clubs – two woods, four irons, one putter and the club I used most, the golf ball retriever – to the Navy-Marine Golf Course in Pearl Harbor, Hawaii, for my first 30-minute session with the club's Teaching Professional, Bob Estes. My dad invested $32 (approximately $25,000 today) of his hard-earned money so that I, in just eight 30-minute lessons, could learn how to spend the better part of six hours waiting for the foursome in front of me to move on to the next hole. Every lesson was focused on one of the eight fundamentals of golf: woods, irons, chipping, putting (including how to examine putts from 43 various angles – so that one day I could become "that guy" holding up the foursome behind me), hitting from sand traps, retrieving golf balls from various hazards, selecting the proper attire, and the "grand finale" that Bob Estes referred to as "Multiple Interpretations of the Rules of Golf."
In my high school years in Florida, AKA my golfing prime, Dave Hull, the Head Professional at my home course and my first mentor, constantly encouraged me to slow down my swing. He thought my swing was fundamentally sound, but stressed how much better I could play if I improved my "swing tempo" (his fancy way of telling me to slow down). He knew I wanted to become a professional golfer, so one afternoon he took me into his office and gave me some rather sound advice, which I still remember to this day:
Don't.
You might want to write that down.
Flash forward 40 years. I still played golf, just not as often or nearly as good as I did when I was a teenager. One afternoon, I had the opportunity to go to a golf course in north Georgia for a private lesson from the same instructor who worked with professional golfer David Toms whom, you may or may not already know, is a much better golfer than me.
I don't remember the course or the instructor's name, but I do remember I'd never hit a golf ball better in my life. The instructor changed my grip, my swing, my stance, and my long-dormant feeling that Dave Hull might have been wrong after all. I was hitting every shot – to borrow a phrase Dan Jenkins is credited with, but in my experience has been spoken by golfers since the Neolithic Period – dead solid perfect.
I left the driving range that evening with aspirations of playing on the PGA's Champions Tour (as it was known at the time), composed of men old enough to get away with wearing black socks with sandals and had no problem being called "gramps," whether they had grandchildren or not. I went to the clubhouse to see how much the clubs I used on the driving range would set me back.
Quite a bit, I discovered. Every club cost in the neighborhood of $6,000, give or take a month's salary. And since professional golfers have been known to have as many as 137 clubs in their bag at any given time, that adds up to a lot of money that could go towards something a little more necessary: a grandchild's college tuition, for example. Or a heart transplant. Incidentally, the reason why professional caddies always look like they have the world on their shoulders is because they, in fact, do. (This may explain why cavemen invented carts instead of caddies.)
So, on that afternoon in north Georgia, I, for a number of reasons – expense, age, playing golf in front of people made me nervous and the fact that television would probably add 10 pounds anyway – decided to finally give up on my dream of playing professional golf.
Thinking about it now, it was for the best. I probably wouldn't have made enough money to live on, let alone pay for a coach like Bob Estes or Dave Hull. And besides, one coach probably wouldn't be enough.
For example, there is one player on the tour – I won't mention him by name, but I will tell you he wears a hat bearing his initials (TW) – who has been known to have no less than two dozen coaches at any given time. A swing coach, a putting coach, a chipping coach – basically a coach for all eight of the fundamentals Bob Estes taught me many years ago – as well as coaches for "incidentals," like ethics (to date, there have been 18, none lasting more than a month).
There is one type of coach, however, that I wouldn't need: a dialogue coach. Dave Hull taught me a long time ago that golf is a four-letter word.
It may be the only lesson I still remember.

***
Scott Ludwig lives, runs and writes in Senoia. His latest book, "Southern Charm" is a collection of his first 101 columns for The Newnan Times-Herald. He can be reached at magicludwig1@gmail.com .