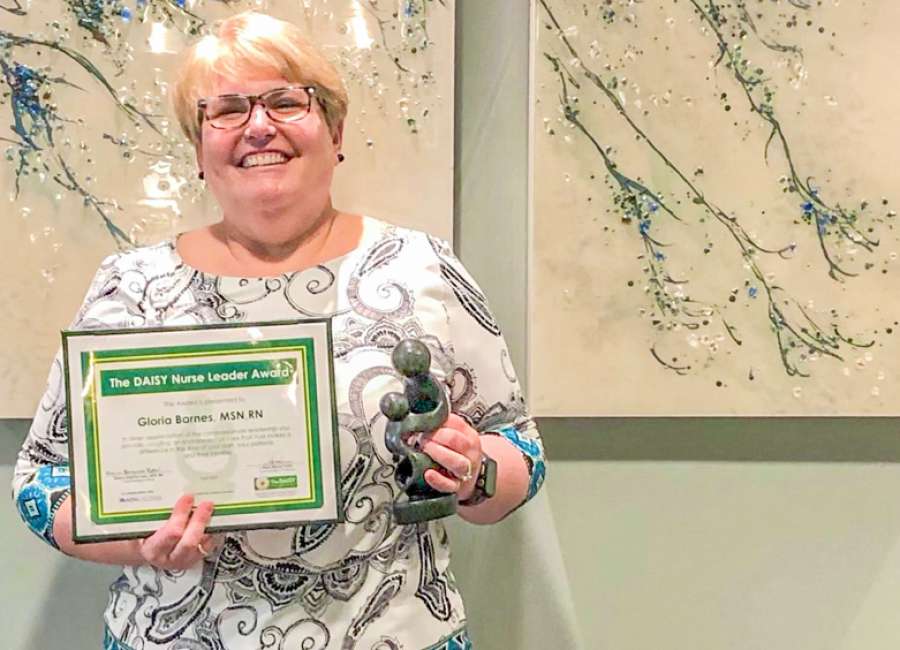 A Newnan resident and Cancer Treatment Centers of America (CTCA) nurse leader recently received The DAISY Award for Extraordinary Nurses, a prestigious accolade for nurses who have provided extraordinary, compassionate care.

Gloria Barnes, MSN, RN, director of Quality & Risk at CTCA, is the recipient of the DAISY Nurse Leader Award for Extraordinary Nurses, an esteemed honor in the nursing profession.

Barnes' was recognized for steady leadership through the pandemic, highlighted by designing and operating the hospital's COVID-19 vaccination clinic with laser focus on employee health and safety.

The preparedness of Barnes enabled CTCA Atlanta to administer every COVID-19 vaccine dose it received, and to respond immediately and effectively when an employee suffered a severe reaction.

With nurse leaders historically not eligible to receive the DAISY Award, Barnes was humbled when recognized. She and the nearly 250 nurses at CTCA Atlanta also achieved Magnet® Recognition, the gold star in nursing, this year.

"I am honored and humbled. Nursing has been my calling, my love, for 39 years," Barnes said. "During my long and meaningful career at CTCA, I've been privileged to lead amazing, talented people to common goals: serving with purpose, living with passion and touching the lives of others."

Among the criteria for DAISY Leader Award honorees are:
Role model for compassion and exemplary practice
Creates an environment that fosters care & compassion
Motivates staff with a shared vision and enthusiasm to achieve better outcomes for themselves and for their patients
Promotes and enhances the image of nursing within the organization, the community and the profession
The DAISY Foundation, a nonprofit based in Glen Allen, Calif., was established in memory of J. Patrick Barnes, a Hodgkin Disease survivor who passed away at the age of 33 after being admitted to the hospital with a rare auto-immune disease. Patrick's family, who was impressed with the caliber of the nursing staff, started the DAISY Foundation to recognize extraordinary nurses.