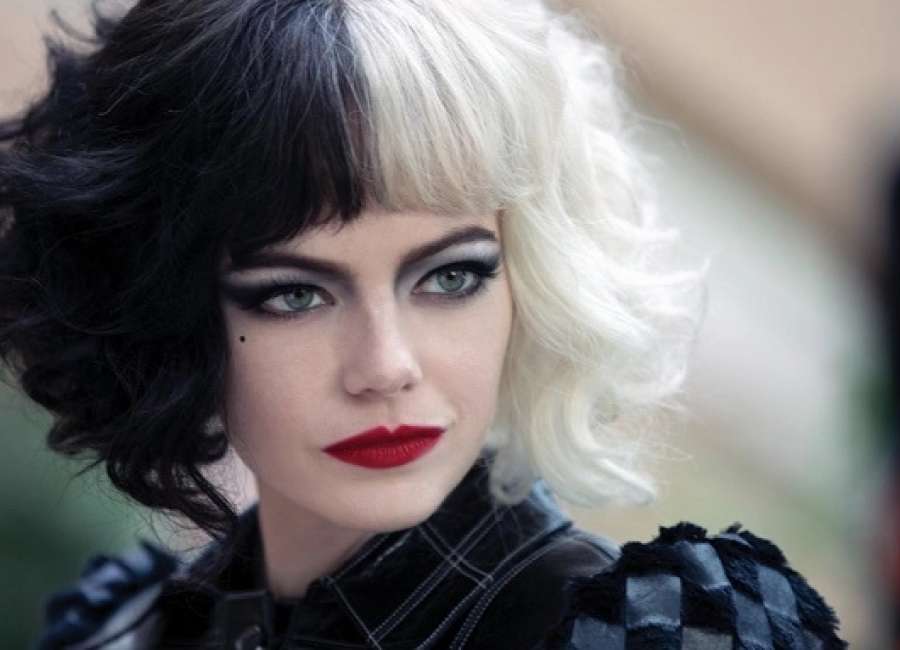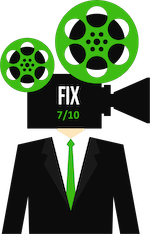 Review by Jonathan W. Hickman
There's something positively devilish going on in "Cruella."
The wide theatrical and streaming release is a spinoff/prequel to both 1961's animated "One Hundred and One Dalmatians" and 1996's live-action "101 Dalmatians" (which had its sequel, "102 Dalmatians," over twenty years ago).
But by noting the film's "devilish" undercurrents, I'm not trying to be clever or crookedly cheeky. It's not a pun on Cruella de Vil, the iconic Disney villain.
This incarnation of the classic character and her tragic mythology is subversive, colorfully playing with genres in a calculating fashion. It's a movie just tweaked enough and just family-friendly enough to appeal broadly to audiences of all ages. This mercenary, business-first approach is understandable given the enormous financial outlay for this project. Sadly, it's a standard methodology used at the expense of delivering an edgy, transformative picture.
After watching this lengthy and entertaining origin story, I came away wondering about the next chapter in Estella/Cruella's progression into an ironically intoxicating anti-hero. Will the Mouse House permit her to go truly bad? And in the age of "Joker," who's the real villain these days?
This time around, Oscar-winner Emma Stone plays the title role, whose Cruella isn't yet interested in converting the spotted canines into coats; instead, she's laser-focused on making it in the fashion world.
The story tells of young Estella's conversion into Cruella. After losing her mother in a questionable incident involving vicious Dalmatians, the scarred and pensive Estella teams up with two creative thieves (played by Joel Fry and Paul Walter Hauser). While small cons and thefts are their stock-in-trade, Estella longs for a job in the fashion industry in 1970s London.
When a top fashionista named The Baroness (multiple Oscar-winner Emma Thompson) discovers Estella's undercover work, the naïve youngster seems on her way to stardom. But, of course, the scheming Baroness has other plans for the emerging talent.
"Cruella's" jukebox soundtrack covers many rock and roll and evolving punk tunes of the vibrant 70s. Those grouching about the endless needle drops that accompany rollicking sequences do have a valid point. However, it's hard to deny that there's fun to be had, as sometimes eclectic, other times obvious, song choices are littered throughout the movie.
In a way, bemoaning the extensive music catalog employed here is like attending and Bob Dylan concert and complaining that he didn't play the hits.
The screenplay, credited to Dana Fox and Oscar-nominated Tony McNamara (see "The Favourite"), is inspired by the 1956 novel "One Hundred and One Dalmatians" by Dodie Smith. This rich source material inspired not only feature motion pictures but television series as well.
The Fox/McNamara narrative will remind viewers of "The Devil Wears Prada." Estella, who metamorphoses into the maniacal Cruella, becomes the assistant to a testy and diabolical fashion powerbroker. But it's in the shadowy transformation that the film finds its subversive footing. Cruella relishes being the bad girl, even if she alienates her best mates in the process.
Stone chews up every scene and shines in sequences opposite the vampish Thompson. Hell-bent on rising in the trendy clothing industry, Cruella's fashionable rampage throws caution to the winds risking the safety of her partners in crime. Unfortunately, the film fails to capitalize on the intensity of Stone's commitment. She's an actress wholly capable of being entertainingly devilish and downright frightening in one conflicting package.
While there's plenty of familiar and warm "Devil Wears Prada" tonal and narrative feels in this movie, it could have used darker "Joker" elements. However, in one penetrating scene in which Cruella recklessly rides a motorcycle under haunting gloomy skies (teased in the trailer), the movie nearly gets there. Still, the need to be broadly appealing ultimately wins out. And by using a pop-influenced soundtrack, the film gets by through needle-dropping to the very end.
Naturally, there are cute dogs of several varieties featured. One adorable canine sports an eyepatch, and another scruffy terrier stands his ground against the menacing Dalmatians. It's the latter pedigrees that come off as primarily one-note background players. I'd anticipate that their role will expand in the inevitable sequels.
In addition to Stone and Thompson, we get solid supporting turns by Mark Strong and "Game of Thrones" alum Joel Fry. Of note is the always versatile Hauser (see "Richard Jewell"), who sports a convincing English accent. He worked well with "Cruella" director Craig Gillespie in 2017's excellent "I, Tonya."
While no classic, it's hard to resist "Cruella's" fashionable charms; it's a franchise in the making.