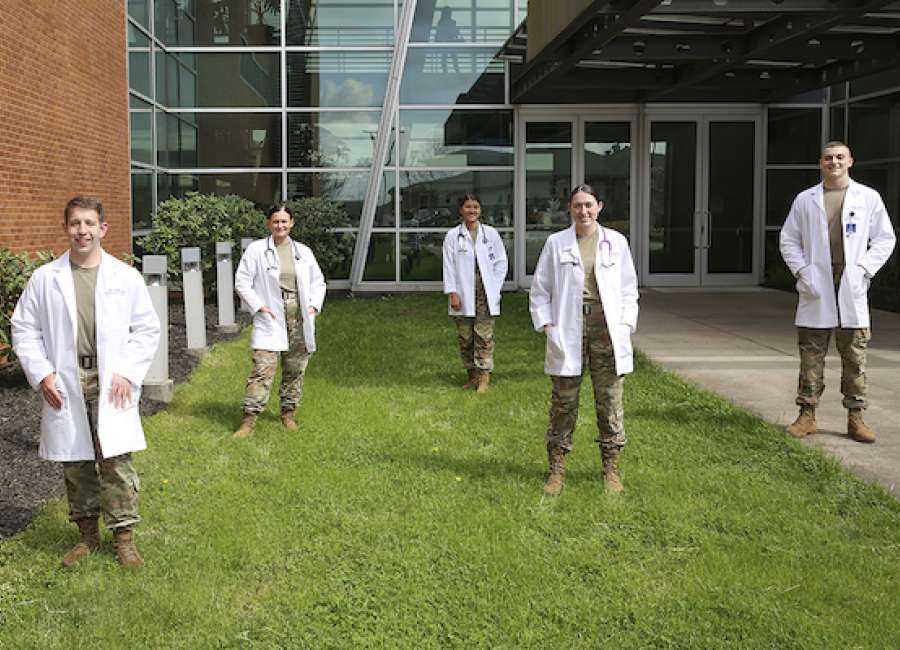 Anna Chirillo of Newnan is among five University of North Georgia cadets who have been selected for the Army's competitive Nurse Summer Training Program.

The internship will provide Chirillo, along with fellow nursing students Megan Collins, Haydn Griffin, Lee Jung "Esther" Kim and Brandon Ware, a four-week experience unlike their other clinical rotations. Each will be stationed at a different location in the United States between their junior and senior years.
"They will gain one-on-one clinical experience while shadowing an Army Nurse Corps officer," said Capt. Elizabeth Webb, assistant professor of military science at UNG.
Chirillo, a cadet first lieutenant from Newnan, Georgia, said she is grateful for the experience she will gain at Blanchfield Army Community Hospital in Fort Campbell, Kentucky.
"It's a great opportunity," Chirillo said. "I have a year left in school, and I get to go and see what my job as an Army nurse will be like when I graduate. I'll be better prepared to take it on when I graduate."
Kim, a cadet captain from Johns Creek, Georgia, said she applied for the program as soon as she could. Her internship will be at Tripler Army Medical Center in Honolulu, Hawaii.
Kim, who said she is interested in being stationed there when she commissions, sees this as an opportunity for a "sneak peek" of what that could be like.
"It will be a good experience to see the Army side of nursing," Kim said. "I'm really looking forward to it."
Becky Murck, senior lecturer of nursing at UNG, said the amount of nursing experience for these cadets in a short window is invaluable. They get 160 hours in a clinical setting in four weeks, whereas a traditional clinical practicum is 156 hours over the course of a semester.
"They're really immersed in it," Murck said. "They have an opportunity to see what Army nurse leaders do. We can't recreate that in a traditional environment."
The opportunity provides a nursing elective credit for all five cadets, and that includes assignments related to the NSTP for a UNG internship course.
Chirillo said the ability to learn quickly is an attribute that's valued in the Army, so she's grateful for a head start on that process.
Murck said she is excited the BSN students will have the opportunity to intern.
"We're thrilled to have five cadets selected," Murck said. "The opportunity is phenomenal. It will strengthen their nursing skills."