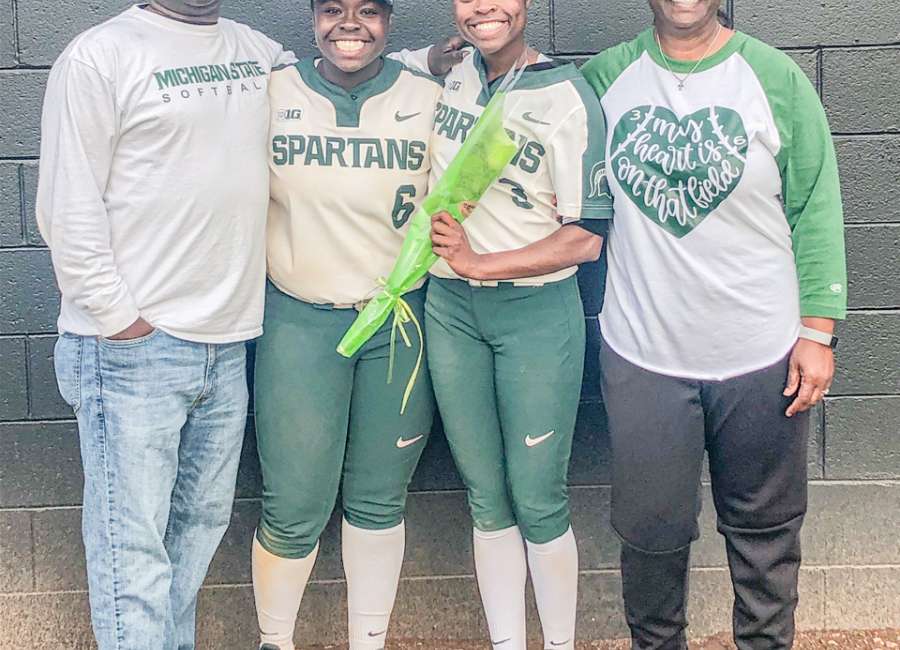 BY DERRICK TEAGLE

The University of Florida Softball Team is ranked as one of top five teams in America. The Gators (41-8) are one of the favorites to win the College Softball World Series.
The Gators have a dynamic lineup that features a 5'4" power hitter from Newnan. Charla Echols is one of the most feared hitters in America. In a total of 106 College Games, Echols is hitting .375 with 29 HR and 106 RBIs.
THE FAMILY
Charla, the daughter of Charles and Neicy Echols, has two sisters who played softball in college. Ebonee, an All Big Ten Performer (Michigan State) and Cherae (Columbus State) were both outstanding softball players.
Neicy, a Newnan Native who participated in basketball, volleyball and track in high school, attended Mary Holes Junior College and Tougaloo College. Neicy started coaching softball and basketball at the age of 16. Charles played football, baseball and basketball in high school. Charles is in the Heard County Sports Hall of Fame for baseball.
They both have coached in the Atlanta Vipers Softball Travel Organization for many years. Neicy shared, "We have been blessed to not only coach our daughters, but (were) afforded the opportunities to coach many other young ladies that made a major impact in College Softball. "
THE VIKINGS
Charla, who started playing the game of softball at age four, played Junior Varsity for Northgate High School as an 8th grader. Charla joined her sister, Ebonee, at Northgate, and both earned multiple All County, All Region and All State recognitions. Charla had only one strikeout in her entire career as a Viking. Charla made the decision to sign with Michigan State after her playing days with Northgate were over.
THE SPARTANS
Charla once again was on the field with her older sister Ebonee at Michigan State. Charles stated, "Charla really wanted to play with her sister again." Ebonee led the Big Ten in batting average, and Charla was second. Charla decided to transfer after her freshman year.
THE GATORS
Charla wanted to be closer to home but also had dreams of playing in the SEC. She decided to transfer to the University of Florida which would also give her a chance at the College World Series.
Charla's sophomore year was cut short by the COVID-19 pandemic, but she proved she is one of college softball's best hitters; she hit .417 with 8 HR and 28 RBIs in 27 games. This year has confirmed that Charla's decision was the right one. The Gators lineup is led by Echols' 14 homers and 52 RBIs. Charla has truly stepped to the plate.
MY PERSPECTIVE
As a lifelong FSU fan and supporter, I have found myself truly cheering for Charla. I see the smile, the determination and the joy she has brought to the Florida Softball Team. I felt the same energy when I talked to the very supportive parents … it made me want to say something that I have NEVER said in my life. Go Gators!
Derrick A Teagle is the founder and director of Empowered 4 Life, a local athletic mentoring program