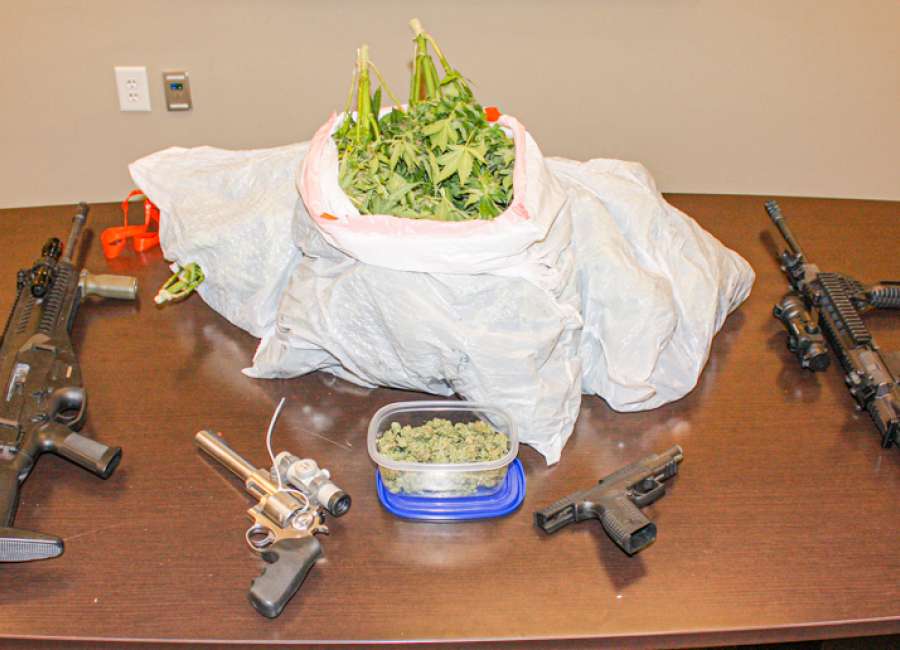 A mistaken address for a service call reportedly led to the seizure of nine marijuana plants and five firearms.

Last Friday, a pest control representative arrived at a residence on the 1000 block of Highway 85 in Senoia.
Upon his arrival, he noticed several marijuana plants growing in a greenhouse and a strong odor of marijuana on the property, according to Col. James Yarbrough with the Coweta County Sheriff's Office.
After making contact with the homeowner, he realized the address for the service call was wrong and left the property. The pest control employee then called the police who arrived at the residence shortly thereafter.
Police approached the home, noticed the door was open and entered the residence. The homeowner was sitting in the living room and investigators confirmed a strong odor or marijuana coming from the home, Yarbrough said.
A search warrant for the residence was acquired and police discovered nine marijuana plants in the front yard greenhouse, along with THC vape oil and five firearms, Yarbrough said. The guns and two vehicles were seized by deputies.
Chunlei Wang, 31, and Kaiying Wang, 29, were arrested and charged with marijuana possession with intent to distribute and narcotics possession. Investigators believe the total street value for the plants was around $11,700.