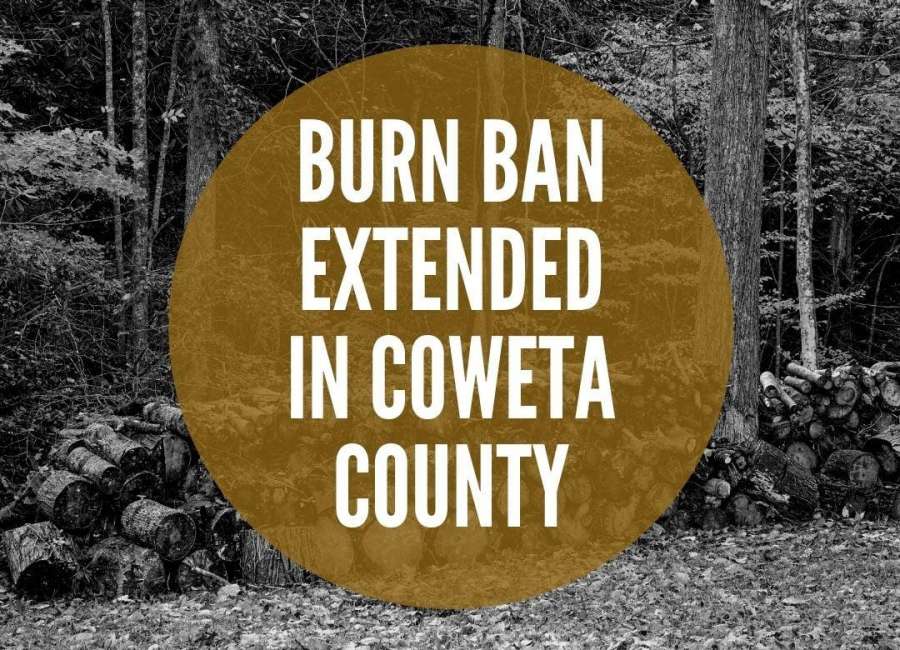 Cowetans impacted by the March 26 tornado will be able to burn vegetative storm debris through the end of May, with a permit.

Typically, outdoor burning for debris and land clearing is prohibited in Coweta from May 1 to Oct. 1, as part of the annual burn ban. The burn ban applies to many metro-Atlanta counties and is done for air quality – not to reduce fire danger.
Coweta County requested an extension of the burning season to help Cowetans clear their property of downed trees and other vegetative debris. It was granted Monday by the Georgia Environmental Protection Division.
In the letter announcing the extension, EPD Director Richard Dunn states that EPD urges Cowetans to do outdoor burning "only when all other options such as mulching or chipping are not possible."
The exemption is only for hand-piled vegetative debris related to the tornado – not other debris. And lumber, building materials and the like aren't allowed.
It doesn't apply in the city of Newnan, where burning of vegetative debris is never allowed. Those within the city limits are urged to continue pushing storm debris – both vegetative debris and construction and demolition debris – to the curb. City contractors are continuing to pick up debris.
There's less debris on the roadways than there was a few weeks ago, and there are now fewer trucks running.
"The city would love for folks to get stuff out to the curb," said Assistant City Manager Hasco Craver.
Crews are also continuing to pick up debris from the roadsides in the county.
Residents who don't have the ability or the equipment to get larger items to the curb can call the county's tornado relief line at 910-632-3309 or register to get a volunteer team to come out to help at servecoweta.com . #ServeCoweta kicks off Saturday, and hopes are to have lots of heavy equipment on hand to help clear debris.
The same outdoor burning rules apply during this month as apply during the typical burn season, said Terry Quigley, chief ranger of the Georgia Forestry Commission Newnan office – including the rule that it's only for "hand-piled" vegetation.
Before doing an outdoor burn, Cowetans need to request a free permit. Permits are simple to get and protect you in case the fire gets out of control. If an unpermitted burn gets out of control, the person who did the burn can be held liable for costs related to putting out the fire.
When feasible, burning should take place between 10 a.m. and one hour before dark.
To get a permit for hand-piled vegetation, visit GaTrees.org or call 877-OK2-BURN. For information on permits for other types of burning, contact the local GFC office at 770-254-7217.
"We are grateful for the assistance of the Georgia Emergency Management Agency and the Georgia Department of Natural Resources Environmental Protection Division for the extension of the burn ban in Coweta County," said Coweta Emergency Management Coordinator Nic Burgess. "We encourage citizens impacted by the storm to get a permit when burning their vegetative debris and follow proper safety protocols."