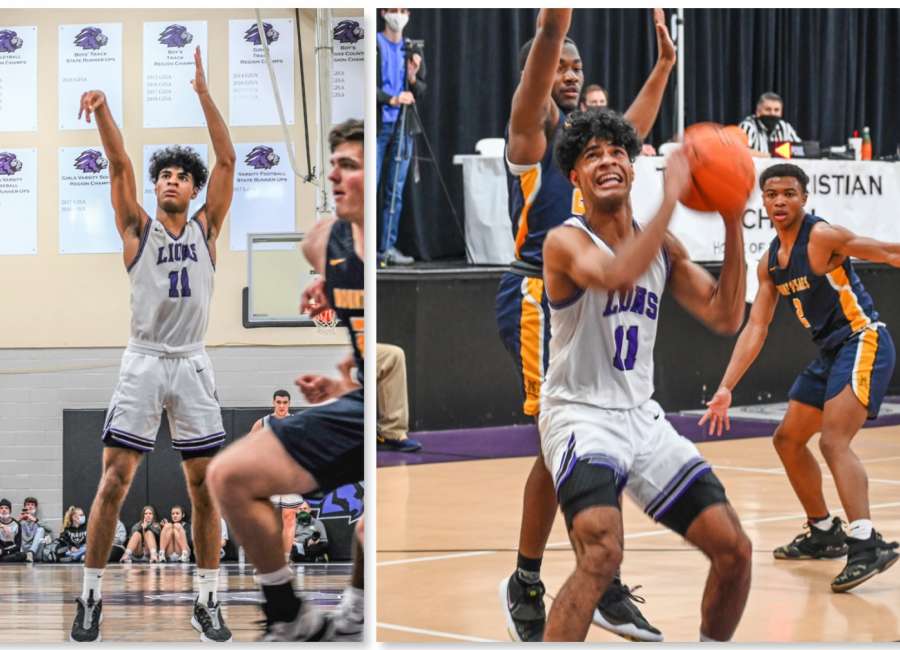 By Arvon Bacon

St. Petersburg College landed one of the most sought-after athletes in Class A-Private when Issac Brito joined their 2021 recruiting class. The combo-guard averaged 17 points, eight rebounds, and four assists during his final year as a Trinity Christian Lion under Head Coach Will De La Cruz.

"I've loved having Issac for the last two seasons. He has had a tremendous impact on our program in these past two years; he's a tenacious player whose passion for the game and for competing is contagious," stated De La Cruz. "He's the ultimate teammate — he will be dearly missed, and we are very excited for what the future holds for Issac."
Brito, a Dominican Republic native, moved to the states when he was 15 years of age but first settled in Philadelphia before learning about Coach De La Cruz and Trinity's basketball program through a mutual friend. During his time in his native land, Brito's earliest memory of having the ball in his hand was when he was 9 years old in his grandmother's backyard shooting hoops. Brito was introduced to basketball through his uncle, Melvin Vasquez, who played the game professionally.
"I looked up to my uncle; I always wanted to be like him," said Brito.
Transitioning to America, the 6-foot-4 two-guard said that the biggest difference in the styles of plays was that American coaches emphasized actual plays, instead of the Dominican Republic's playstyle which is heavily influenced by the streetball culture. However, the 49th ranked player in Georgia has seemed to benefit significantly from both styles of play, as he thrives in transition and half-court basketball, throwing no-look passes and always finding a way to electrify the Lions fan base high flying dunks.
"It's a great feeling playing for Trinity Christian and I'm going to miss the student section the most," said Brito.
As a young boy in the Dominican Republic, Brito watched many European highlights and models his game after Milos Teodosic and Ricky Rubio. Brito also wants to continue his dreams of one day playing in the NBA after his college tenure is up and in his words, "play basketball until I get old."