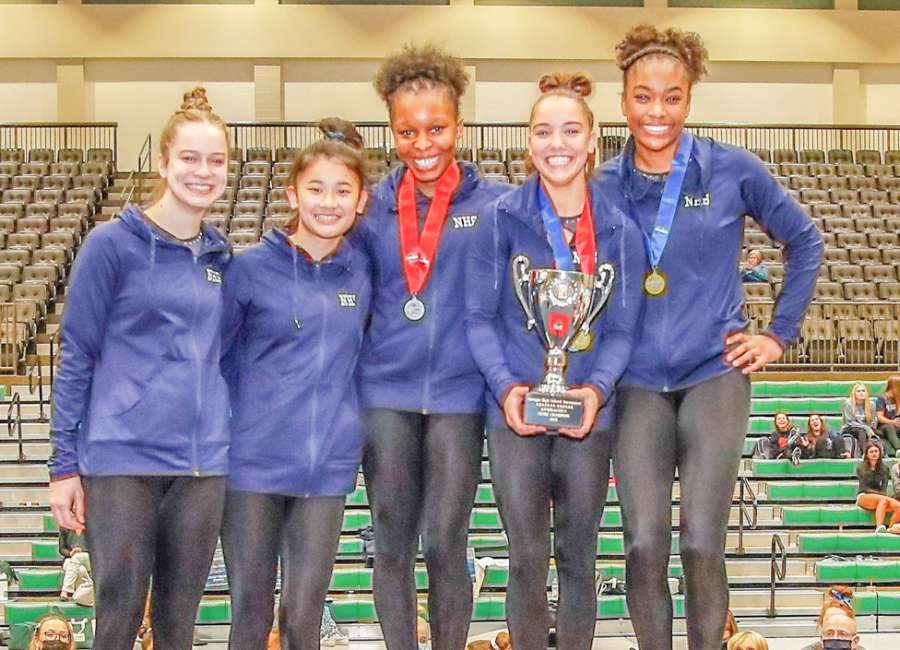 The awards keep rolling in for the 2021 State Champion Newnan Lady Cougars Gymcats.

On the national scene, they were recognized as a Top-5 Team based on their average scores. San Angelo Central High School in Texas finished on top with a 115.658 average, while the Gymcats finished with a 114.306.
Greg "Crickett" Shelnutt, Owner and Director of the Newnan School of Gymnastics, the training facility of the team, said "It's good for the girls to be recognized for the 20 weekly hours, year-round of practice they put in."
On the state level, three team members were selected to the Georgia Athletic Coaches Association 2021 Gymnastics All State Team. Those included Jada Reese, Rubylyn Goad and MiKayla Burton.
Coach Robin Goad shared, "We are privileged to have 3 All State Team members, the girls earned these awards."
Members of the 2021 championship team included Reese, Rubylyn Goad, Burton, Molly English and Paige Krauth.