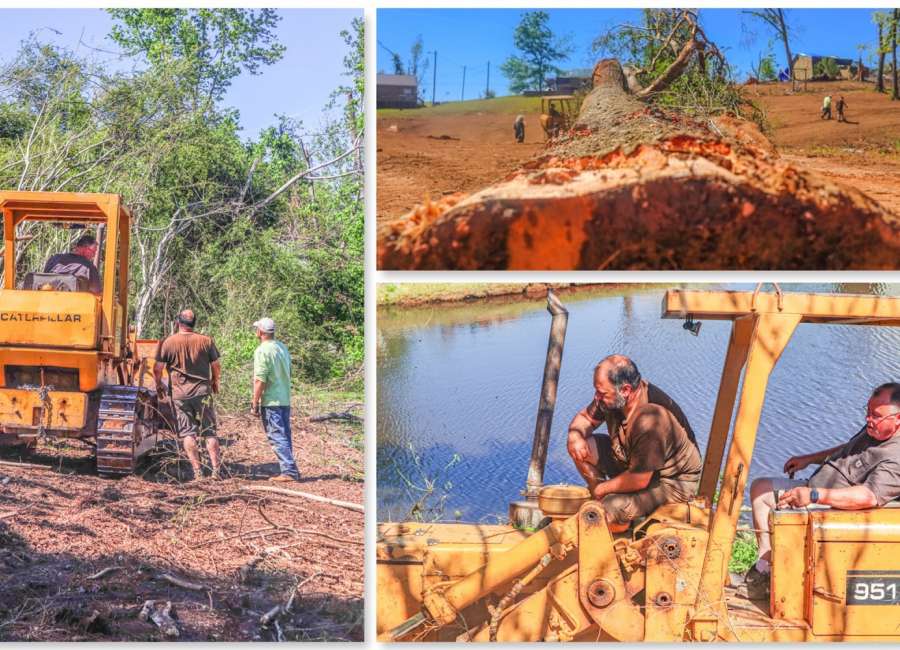 By: Arvon Bacon
On March 26, the city of Newnan experienced the most catastrophic storms it had seen since being founded in 1828.
With the heart of the storm ravaging the eastern side of town, many families were in distress during the frightening minutes of the EF4 storm's passing.
One of those families was the Batistas, who unfortunately are familiar with tornadoes, due to their experience with an EF2 storm during their time in Kentucky. Upon the EF4 tornado touching down in Newnan, husband and father Lee Batista was working his usual night shift during the storm.
Learning about the storm through his co-workers, Batista was relieved to go home early from work to be with his family. Turning on the street before his subdivision, he was met by firefighters cutting fallen debris blocking the subdivision's entrance.
After growing weary of waiting for a path to clear, Batista proceeded to devise his new plan of crawling through fallen trees and power lines.
After being asked if he knew if the power lines were still live Batista said he didn't think about it.
"I didn't think about it; it didn't even dawn on me, but at that point I could've cared less. I was going home," Batista said. "So at that point it was army crawl under logs and crawl over the top."
Before departing on his newfound journey, as any good family man would, he made a call to his family just a half-mile away asking them to check on the house and make sure that their house was sustainable enough for them to stay in.
After nearly an hour-long journey, Batista was relieved to see his home standing along with another friendly flashlight beam, which was his next-door neighbor who yelled out that his family was with him.
Delta's managing director, Dave Thompson, and his son came to Batista's neighborhood to assist in the clean up effort, personifying the Delta family ethos.
"That man is just a guy. We sat on our trucks and had lunch; he's just a regular guy," said Batista about Thompson coming to him and his neighbors. "Morale at work was definitely low because of COVID, but that definitely helps."
With little sleep and a feeling of being overwhelmed, Batista, his neighbors and co-workers from Delta Airlines have made an enormous dent in the cleanup just a few weeks removed from the storm wreaking havoc in its path.
Oftentimes in the world we wonder how much value our neighbors and friends have in a world that is driven by capital, but it's times such as these when we are truly reminded how important human interactions is. Thou shalt love thy neighbor as thyself. Matthew 22:39.