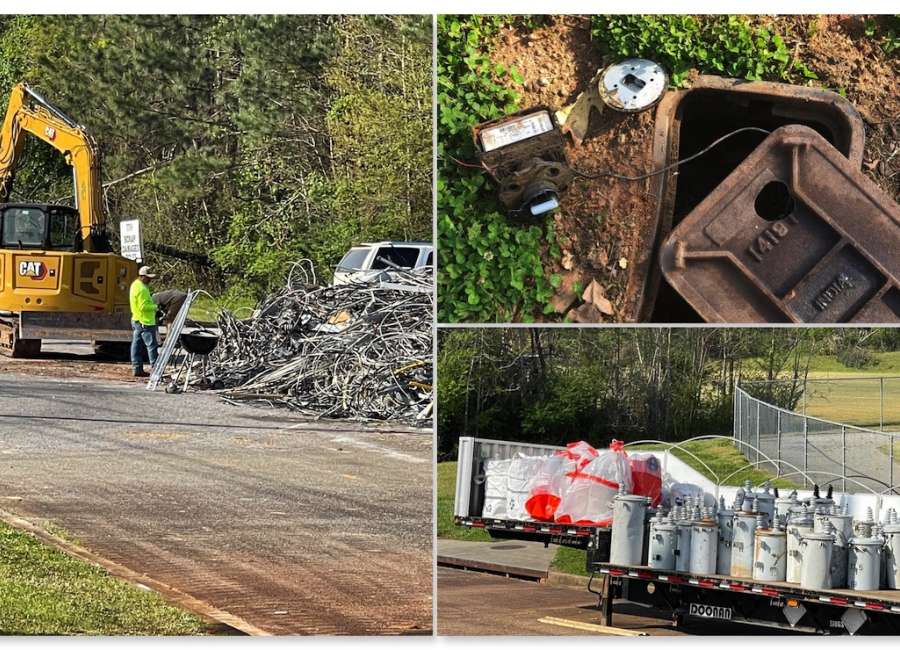 Newnan Utilities reports power has been restored to all customers with the exception of homes that require inspection by the city of Newnan and homes that were destroyed to the point where restoring power is not an option at this time.

Some of the severely damaged homes will require temporary service, and crews are working to identify temporary service needs and are completing installations, according to Gina Weathersby, community relations and programs manager for Newnan Utilities.
Crews are currently reinstalling street lights after 164 street lights were damaged or lost during the storm. Approximately 270 poles have been replaced, along with 70 transformers that were damaged during the storm.
The replacement of damaged water meters is underway as approximately 46 water meters were damaged in the storm. Approximately 208 electric meters were damaged and have been replaced, except on those homes and businesses pending approval from the City of Newnan.
The Newnan Utilities Compost Site reports it's receiving an additional 175 plus loads of tree debris each day since storm cleanup in the city of Newnan began.
"From the destruction I saw in first light on Friday morning, March 26, I could not have imagined that we could have restored service to all customers within five days," said Dennis McEntire, general manager of Newnan Utilities. "Through the dedication of staff, mutual aid agreements with other cities, the support of Electric Cities of Georgia and many contractors, all of our primary service was restored within five days."