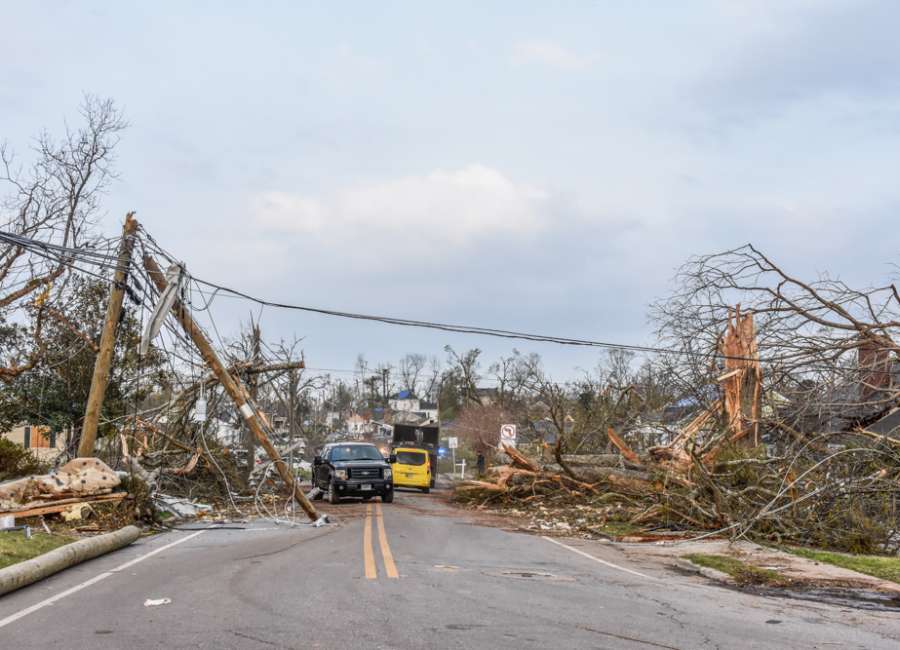 The Wells Fargo Foundation announced a donation of $100,000 to American Red Cross Disaster Relief and other storm relief efforts in response to the recent storms in Alabama, Georgia and Tennessee that caused devastating damage.
Of the funding, $35,000 will be donated to the Red Cross of Alabama and another $30,000 committed to other nonprofits to support long-term recovery efforts throughout the state; $25,000 to the Georgia Region of the Red Cross and $10,000 to the Tennessee Region of the Red Cross. Donations to Red Cross Disaster Relief support disasters big and small and countless other crises nationwide.
"Seeing images of the destruction is heart-breaking. Our thoughts are with the families whose lives have been affected across the Southeast," said Wells Fargo's Southeast Lead Region President Scott M. Coble. "We hope these grants will help communities impacted by disasters."
Disaster relief for customers
Wells Fargo is committed to providing support to customers, clients and employees affected by the tornadoes. This includes possibly evaluating fees, such as late fees, that may be incurred. Customers who want to discuss their financial needs should call 1-800-219-9739.
Customer donations
Wells Fargo customers may make donations to the American Red Cross* with Zelle®** via Wells Fargo Online® and the Wells Fargo Mobile® app.
Through April 15, Wells Fargo Go Far® Rewards customers can redeem any amount of their available rewards, and donate to the Red Cross by:
Accessing their Go Far® Rewards account at gofarrewards.wf.com
Calling the Go Far® Rewards Service Center at 1-877-517-1358
Donations to the Red Cross will help people impacted by disasters nationwide. Donations also enable the Red Cross to prepare for, respond to and help people recover from disasters. There are no fees for using these services, and 100% of donations are sent to the nonprofit organization. Customers may also make donations directly through the Red Cross website at www.redcross.org.
"The Red Cross provides critical support to those affected by disasters like storms and countless other crises," said Don Herring, chief development officer at the American Red Cross. "Thanks to the help of donors, such as Wells Fargo, we're able to respond to the needs of disaster survivors in a moment's notice and continue to support community members during the recovery process."