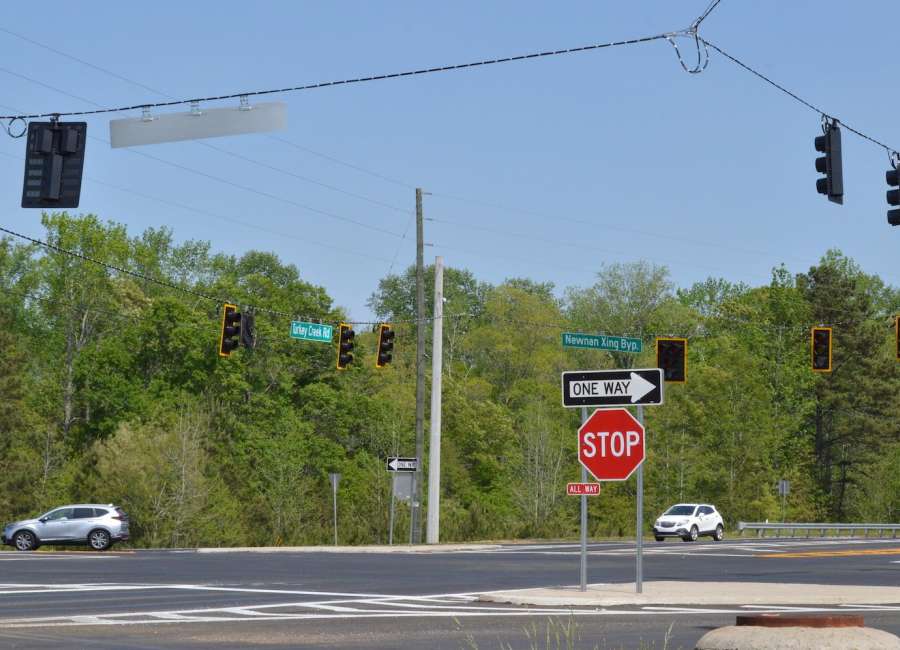 It's been several years in the making, but the traffic light at Turkey Creek Road and the Newnan Bypass is now operational.

The light has been in flash mode for several days, and became operational Friday, said Coweta Public Works Director Tod Handley.
The intersection has been a four-way stop since the newest section of the Bypass opened in 2016.
The Georgia Department of Transportation would not allow a four-way stop on a multilane road, so the Bypass had to narrow down to one lane in either direction at the intersection.
Though the road project had been complete since 2016, there were still minor things the contractor had to finish, and GDOT didn't release the contractor, and its control over the road, until late 2018. Once that happened, the county could pursue the traffic light, and hired a consultant in May of 2019 to see if a traffic light could be justified.
With the traffic light in place, there are now two through lanes in either direction.