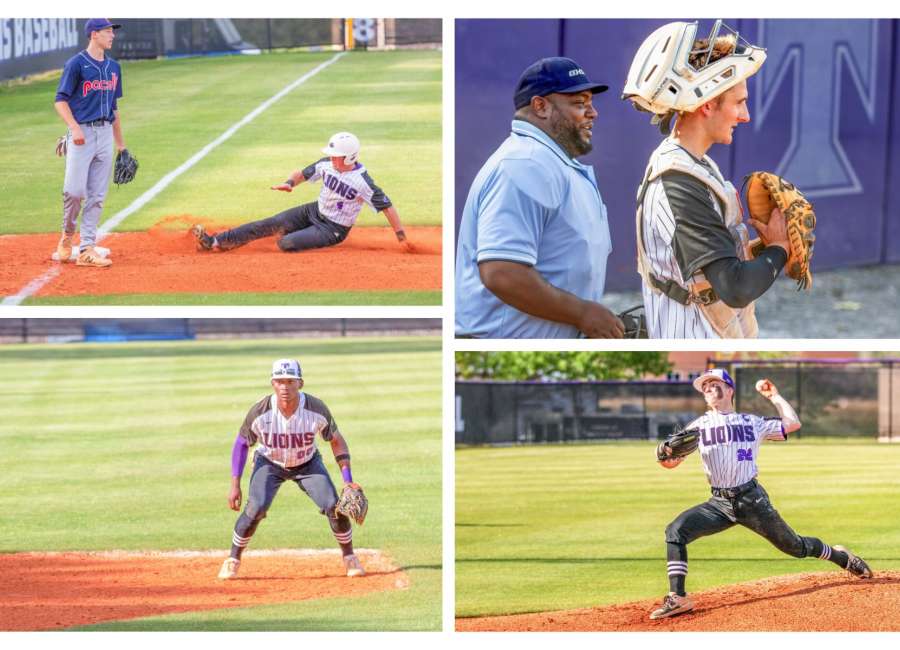 By Rob Grubbs

Nothing kills offensive momentum like a great starting pitcher.
The Trinity Christian Lions baseball team faced a good one at home on Tuesday night in St. Anne Pacelli's junior Jackson Hilton. He will be pitching in the SEC soon with the Auburn Tigers. The Lions wished he were already there; he only allowed two hits on the way to an 11-0 victory.

The three-game series that wraps up the Lions region schedule will be critical in deciding who gets third place in the standings.
The St. Anne Pacelli Vikings are coached by Georgia High school legend Bobby Howard. Coach Howard has a state record of 1,008 career wins, seven state championships and 29 region championships.
Hilton only got in trouble once. With two outs in the bottom of the fourth, he allowed back-to-back singles to Jimbo Batchelor and Aaron Gates. He got out of the jam when his catcher threw out a baserunner trying to steal.
The Lions went with three pitchers on the night, Kyle Stephenson, Carson Beach and Henry Brodnax.
There was a special moment before the game. When some technical difficulties held up the playing of the National Anthem, Tai Peete and his teammates led the crowd with an a cappella version instead.
Trinity Christian traveled to Columbus on Thursday night for Game Two of the series to face another Division-1 pitcher. This time it was Javi Marrero who is committed to Troy University. He was able to shut out the Lion for the second night in a row.
Next week, the Lions close out their regular season with a road game at Woodward Academy on Thursday night. Then it will be on to the GHSA state playoffs starting April 28.

Photo credit: Michael Clifton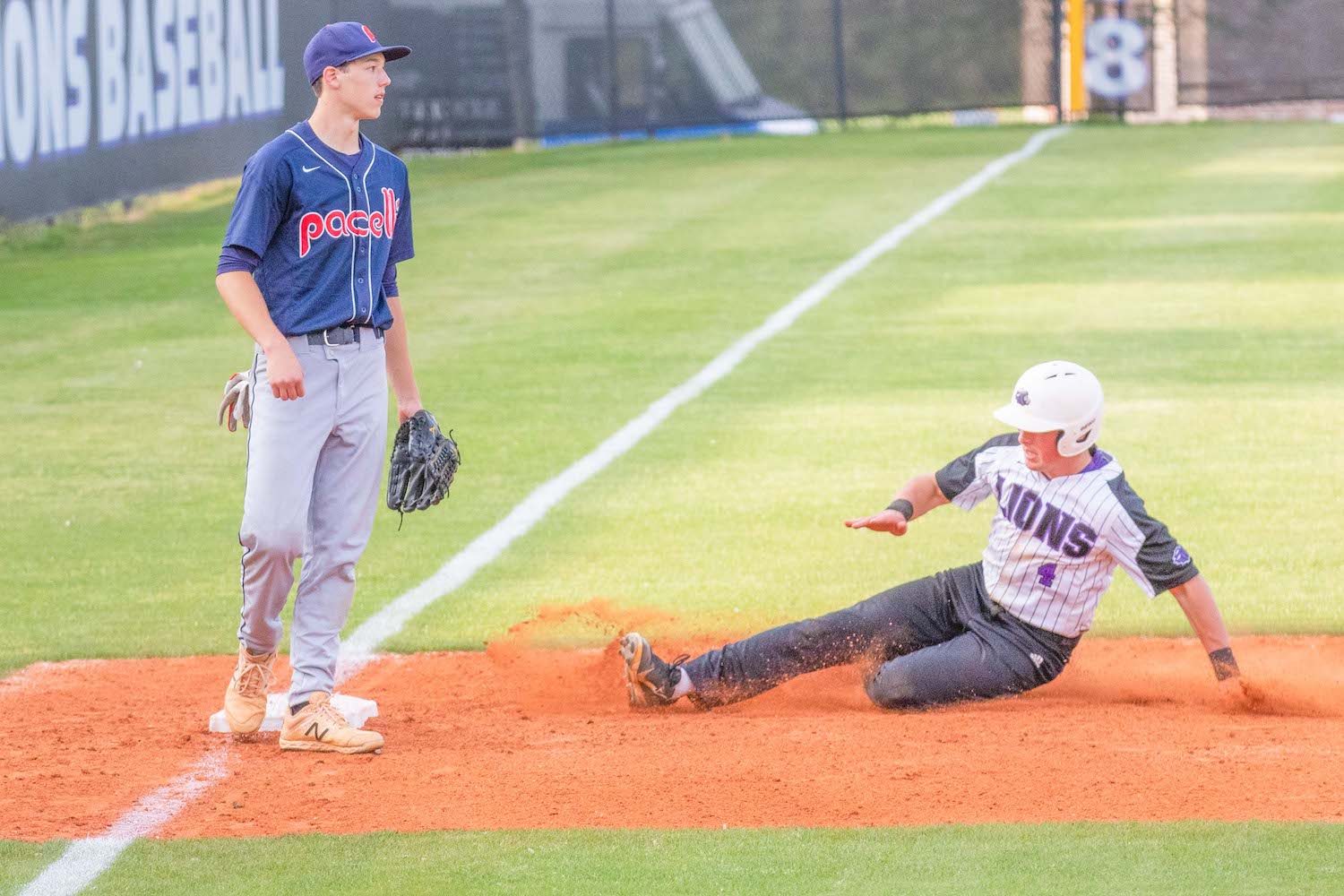 Jimbo Batcher slides in safely to third on a double steal.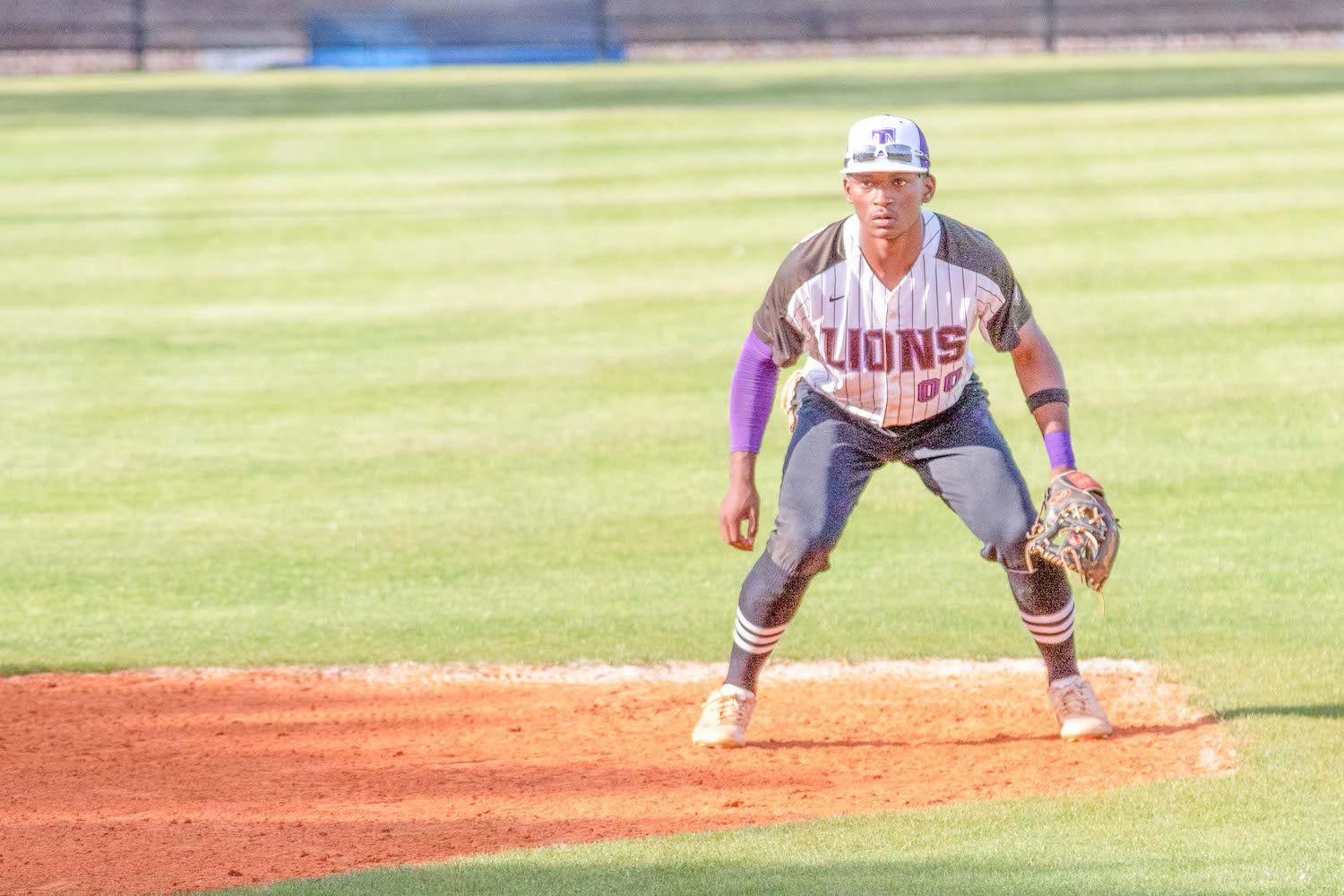 Aaron Gates had one of the two Lions hits on the night.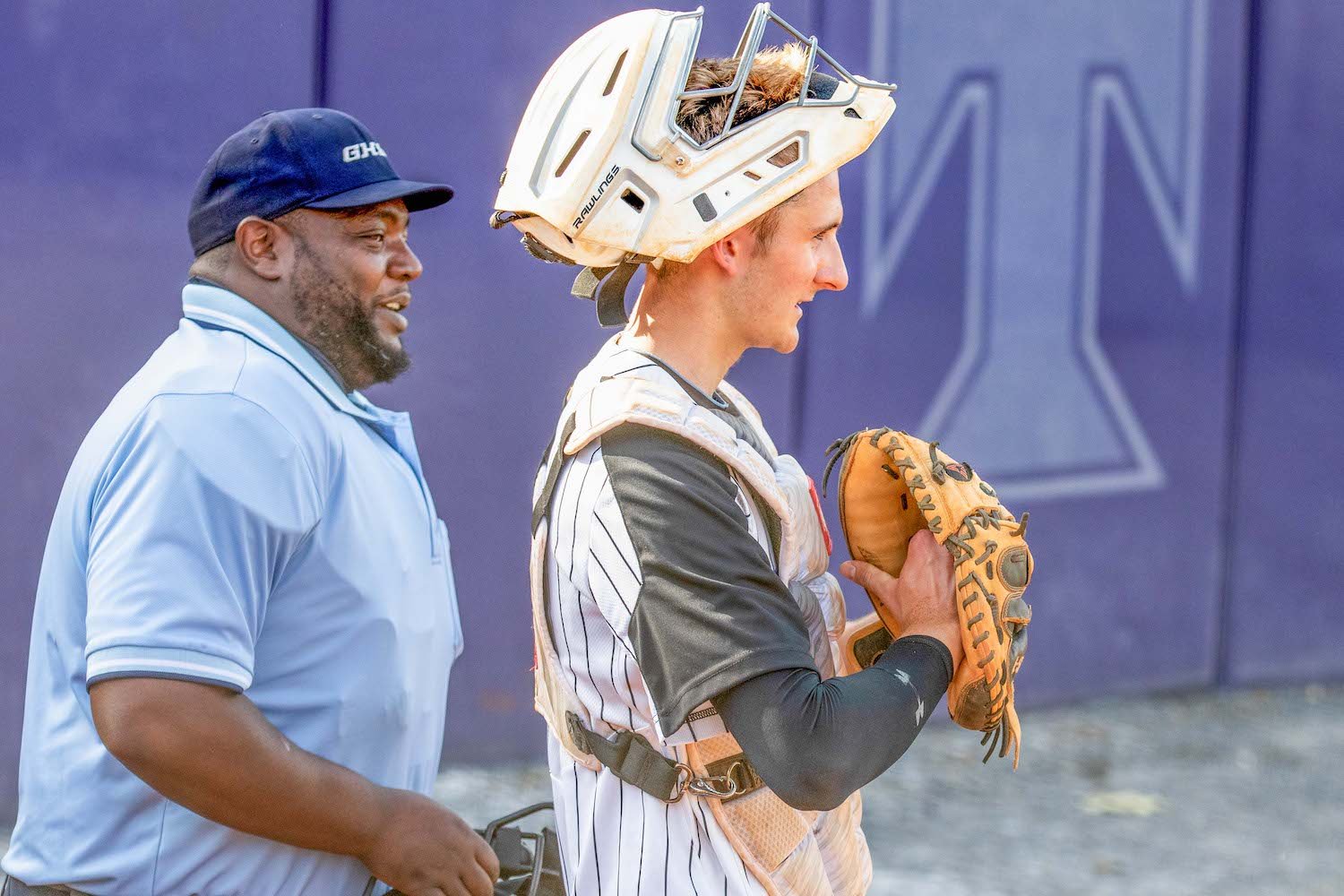 Catcher Connor Boswell, along with the home plate umpire, view the action.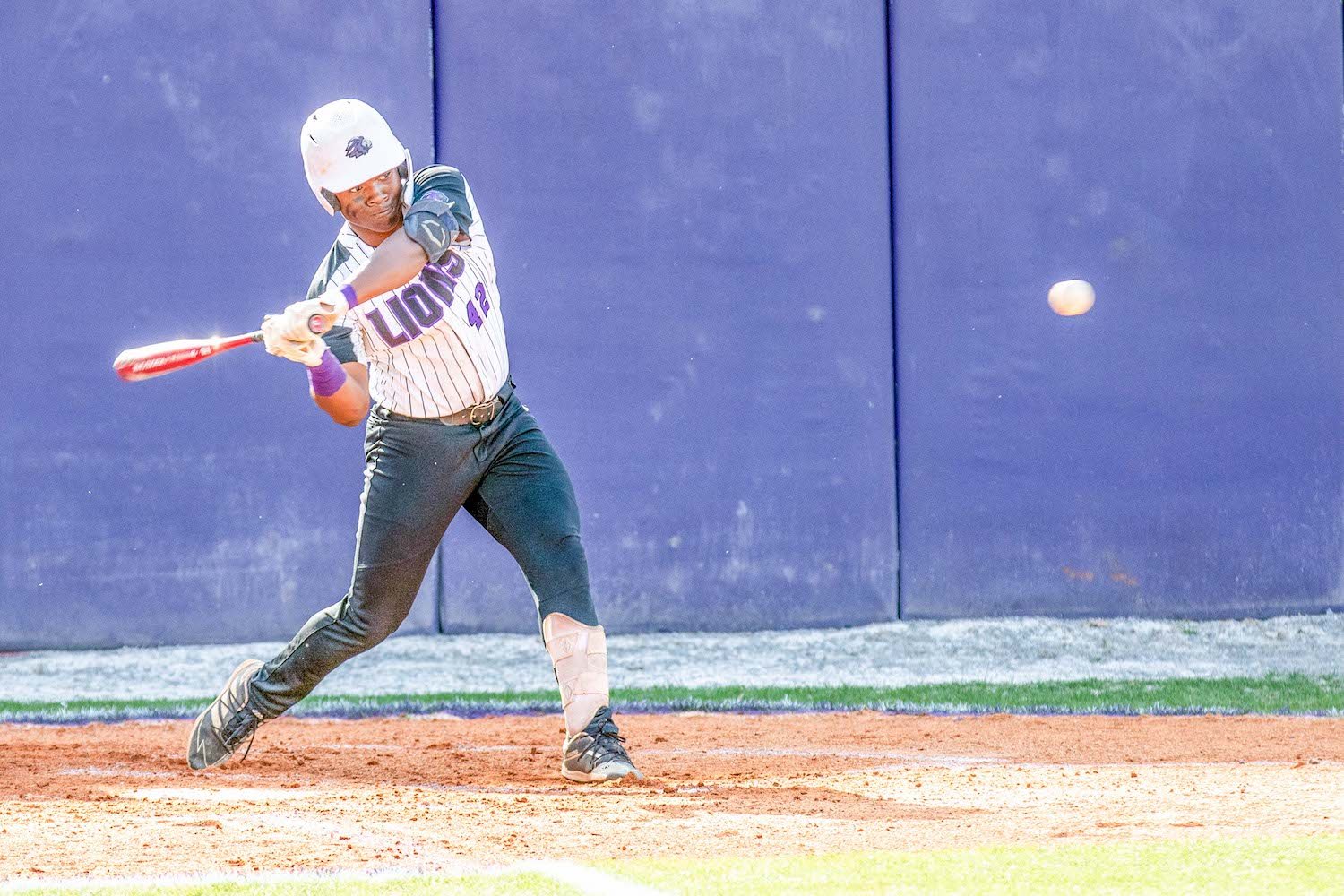 Jayce Blalock with an at bat early in the game.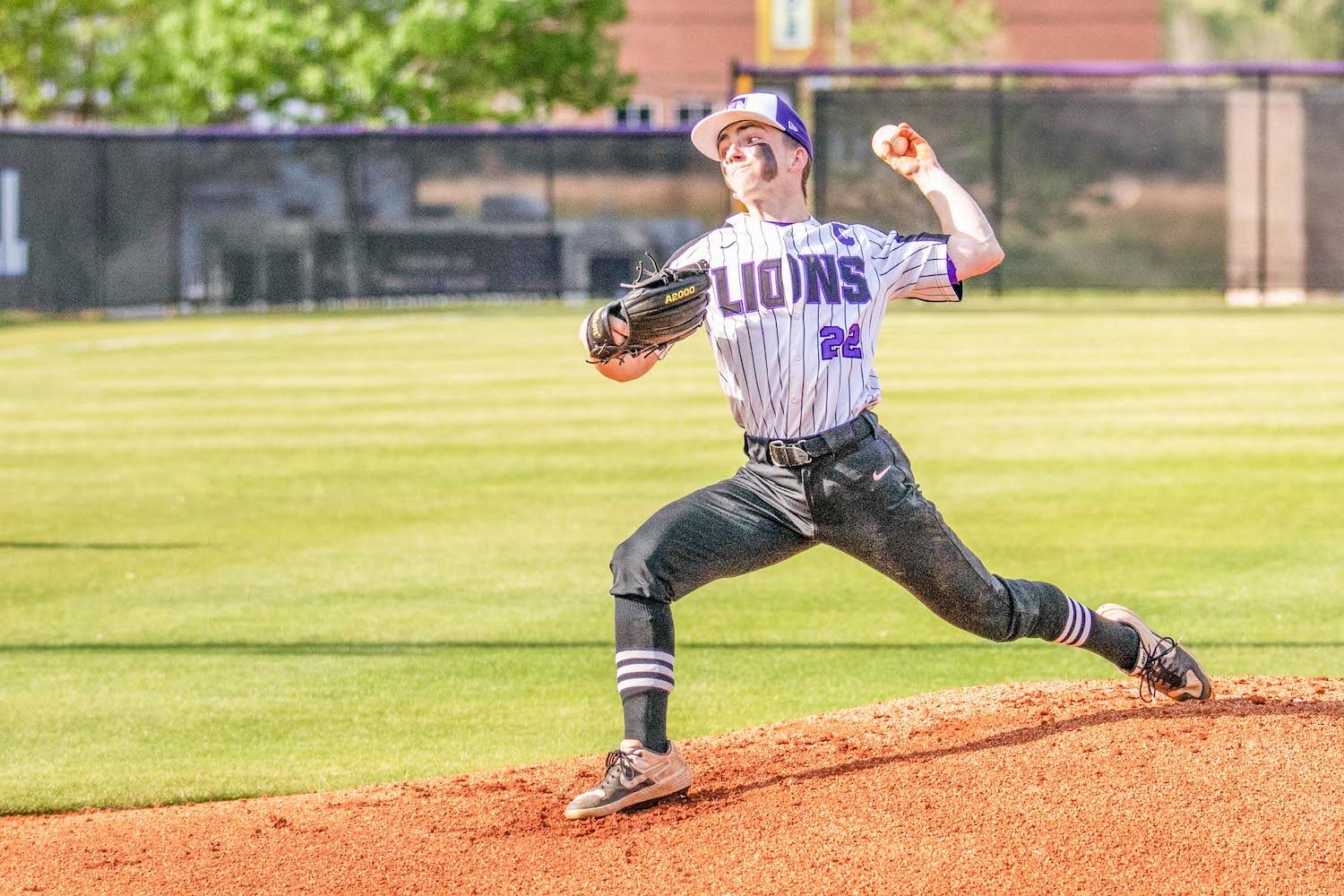 Kyle Stephenson got the start for the Lions.