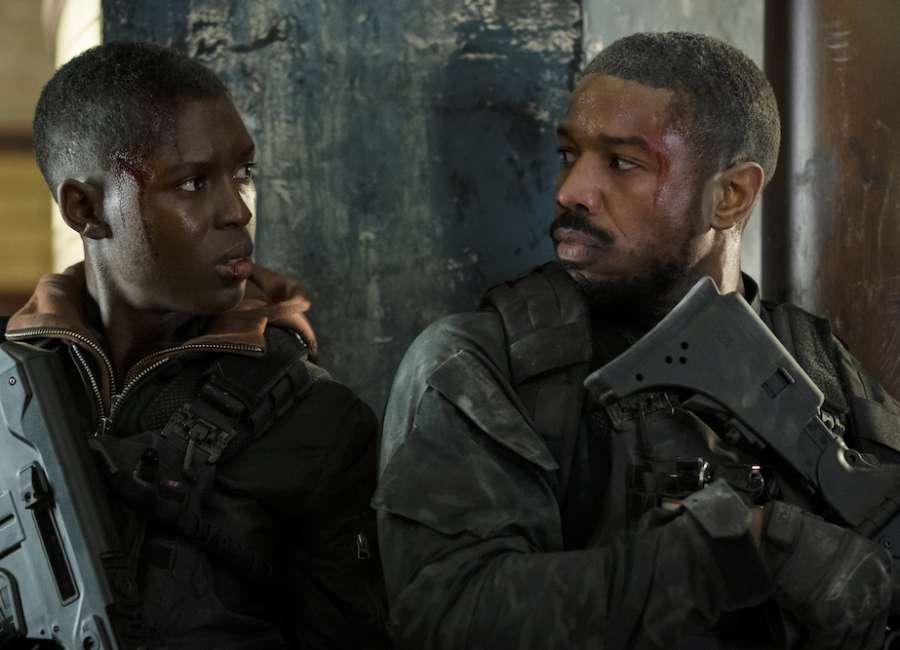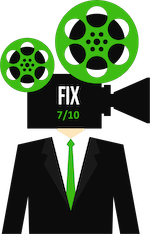 Review by Jonathan W. Hickman
Tom Clancy's Jack Ryan universe gains another cinematic action hero in John Clark. "Without Remorse" is a no-frills origin story that lays the foundation for a "Rainbow" franchise.

In "Without Remorse," "Creed" star Michael B. Jordan plays a Navy seal, initially known as Sr. Chief John Kelly. The film opens in Syria during a raid orchestrated by Robert Ritter (Jamie Bell), a shadowy CIA Agent. Russian operatives are killed during the complicated mission. Kelly isn't comfortable with this development, but Ritter dismisses his concerns.
Kelly travels back to the United States to join his pregnant wife, Pam (Lauren London). But his domestic bliss is shattered when Russians decide to get some payback. Motivated by the shocking death of his wife and unborn child, Kelly goes rogue to exact revenge. But his personal mission might just reveal dangerous forces that threaten to throw the US and Russia into an all-out war.
"Without Remorse" is a straight-laced, square-jawed espionage actioner. The movie features some effective, grounded, bone-crunching sequences. One penultimate progression is staged perfectly in a decaying apartment building in Russia. This extended scene has Kelly, and his team pinned down and forced to blast and fight their way to freedom.
It's exciting, tangible stuff that doesn't go the unrealistic superhero route. The scene does remind me of "The Raid: Redemption," and, to some extent, it's similar to 2012's criminally forgotten "Dredd." If readers haven't seen that little action gem, it's now available on Amazon Prime.
In addition to Jordan at the top of the marquee, the cast features Jodie Turner-Smith (see "Queen & Slim") as Kelly's superior, Lt. Commander Karen Greer. The tall, athletic, assertive Turner-Smith is terrific in the role. Both with physicality and sophisticated emoting, she convinces us of Greer's military acumen and the character's rugged, sensitive side. Her scenes with Jordan help to humanize Kelly during his worst hour.
However, it's their interactions that expose the film's minor misstep. Kelly's grieving and transformation into the hero later known as John Clark lacks authentic emotional anguish. Maybe the character is too tough to show it, but the film spends little time on his grief. Kelly turns from sentimental feelings to anger and violence abruptly.
But "Without Remorse" isn't a heavy drama about recovering from crippling loss. It's an international spy thriller fortified with well-choreographed action sequences.
Director Stefano Sollima (see "Gomorrah") found success with visceral, action-driven narratives in 2018's "Sicario: Day of the Soldado." That sequel to 2015's "Sicario" leaned heavily into hyper-action elements. See also, Sollima's work on the excellent "ZeroZeroZero," which is available on Amazon Prime.
It helps that the screenplay is co-written by Oscar-nominated writer Taylor Sheridan (see "Hell or High Water"). And "Without Remorse" is a more commercial version of the complicated narratives that he's been turning out since 2015.
Jordan smartly seized on the opportunity to take on the Kelly/Clark role. It's a character that has definite franchise potential. In interviews, Jordan admitted that he came to the project through playing the popular "Rainbow Six" video games. "Without Remorse" is the kind of film gamers might embrace. Dramatic nuance is hinted at, but within the sleek sub-two-hour running time, relegated in favor of meeting the action quotient.
"Without Remorse" undeniability delivers another fleet-footed movie hero to the Tom Clancy canon. Hopefully, in future installments, we will learn more about the man behind the gun.