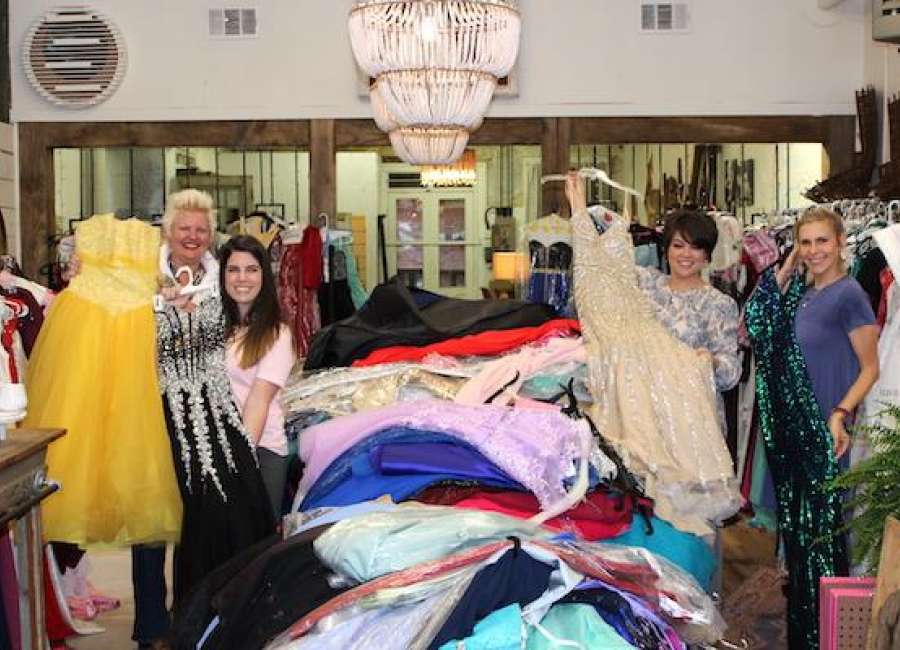 Newnan High School seniors aren't having the ideal ending to their high school experience, but the community is pulling together to make sure they have what they need for prom.
Adriane Bomar, president of the Women's Council of Realtors Coweta, said they heard Newnan High School seniors had a need for prom wear. She said several families had already purchased dresses for prom that were ruined during the tornado.
Newnan High School Principal Chase Puckett posted an update March 30 that prom would still be taking place for Newnan seniors on May 1. Puckett added that the school would cover the cost of the tickets for all the seniors and their dates.
Bomar said the WCR decided to put some fliers out to see if they received any prom wear that they could donate to Newnan students. She said Brooke Emory, program director for WCR, made fliers that were shared on social media.
"Everyone's come through," Bomar said. "It's been amazing."
Bomar said, so far, there have been over 300 prom dresses donated. She said Macy's is going to give them 75 new dresses, and Scott Eaves of Old Republic Home Protection is going to donate 90 dresses.
Bomar said she's reached out to department stores to see if they have any extra clothing racks to hang them.
While plenty of dresses are coming in, Bomar said they want guys to have something to wear as well.
"We have hundreds and hundreds of dresses, but we don't have anything to provide to the guys," Bomar said.
She said the WCR is accepting donations to provide tuxedos for the boys who are needing prom clothes as well. Bomar said Men's Wearhouse is going to provide them at a discounted rate.
Donations can be sent to the WCR's PayPal account at www.paypal.me/wcrnewnan or checks can be made payable to "Women's Council of Realtors Coweta" with "Tuxedo" in the memo and mailed to P.O. Box 73676 Newnan, GA 30263.
Any funds remaining after the April 21 event will be donated to the NHS prom fund.
Bomar said they will be accepting donations until April 15. Dress donations can be dropped off at Blue Fern Merchant in Newnan.
On April 21, there will be an event where Newnan seniors can pick up either their dress or their voucher for a free tux rental. The event will be at Blue Fern Merchant from noon to 8 p.m.
Bomar said hors d'oeuvres will be served, and seniors will be able to make contact with a hair stylist, nail artist or a makeup artist.
"We want to make it easy and fun," Bomar said. "Hopefully let them forget for one afternoon everything that they've been through."
Bomar said they're looking for help with hair, nails and makeup. She said those that could provide free services for prom would have to have a brick and mortar salon where the students could go.
Those interested in providing services for prom can email newnanwcr@gmail.com .
Those interested in volunteering leading up to the event to sort gowns and accessories, and to accompany students through the dress selection process can register to help at newnanwcr@gmail.com .