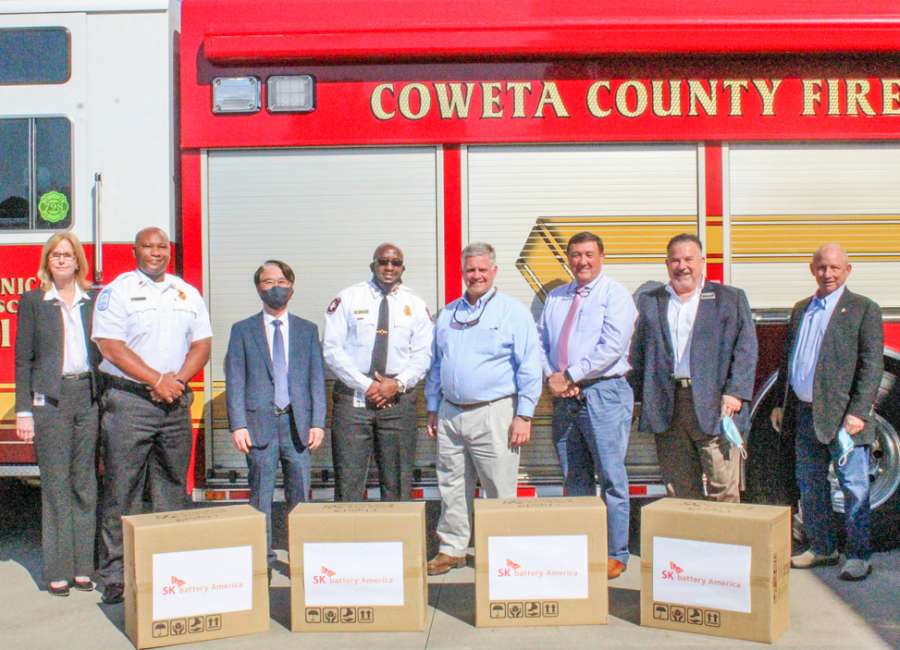 SK Battery America presented 2,000 masks to Coweta County Fire Rescue at a get-together on Tuesday that included Congressman Drew Ferguson, who represents Georgia's 3rd District in the U.S. House of Representatives.

Ferguson told Junho Hwang, CEO of SK Battery America, that he and the community were grateful for the donation.
"We know the pressures that the first responders have been under, and the call volume that's gone up as a result of the tornado that's here. Sometimes we forget about the pressures that are on local governments that are in a disaster like this. This is very meaningful; it means a lot to the people of Coweta County and Newnan, and to our great state of Georgia," Ferguson said.
Hwang said his company, which is based in Commerce, heard about the tornado and looked for ways to help. The company got in contact with Ferguson, and the masks came as a result of those conversations.
"We require everyone to wear N95 masks when we respond to emergency incidents, so as we continue to respond to a large call volume, it'll allow us to provide more masks to our members to protect them out in the field," said Jake Jenkins, assistant fire chief for the county.