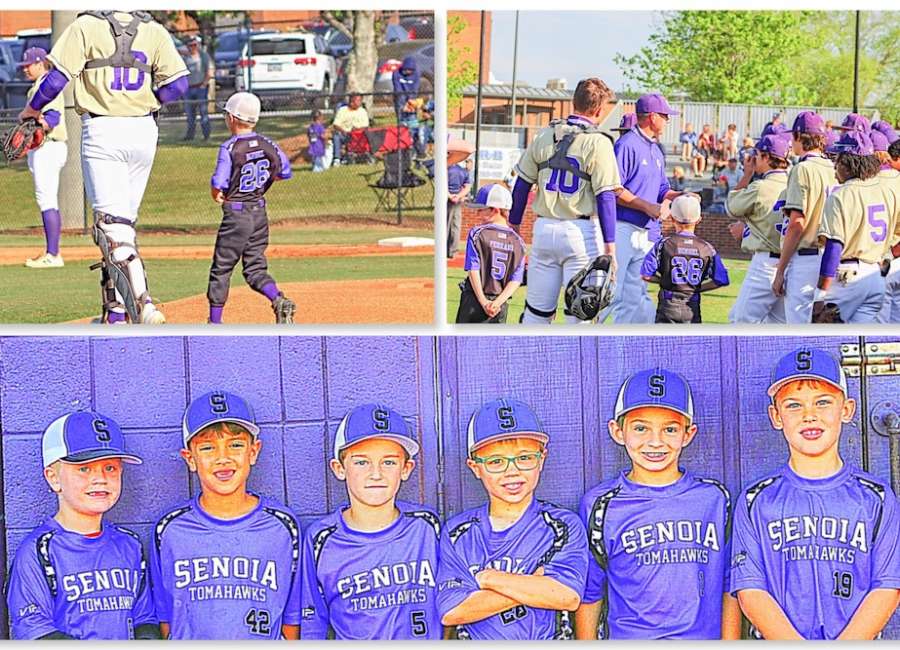 East Coweta Indians Head Baseball Coach Franklin DeLoach invited the 8U Senoia Tomahawks to the Indians' game Friday night against the Newnan Cougars.
The Tomahawks play in the Senoia Area Athletic Association. They are coached by Matt Ferrari, Brian Gagne, Joey Ortman and Ryan Davis.

Coach Ferrari is also the varsity wrestling coach for East Coweta, so it is no coincidence the Tomahawks' colors are the same as the Indians'.
He shared afterwards, "Coach DeLoach and his staff were super accommodating by allowing us to come into the dugout during pregame, and the players were really awesome with the boys. A great atmosphere and opportunity for these kids to make memories that hopefully they'll never forget."
The Tomahawks return to action Wednesday night, April 28 with a make up game at 7 p.m. against the Thunder. They will play at Leroy Johnson Park, Field #3.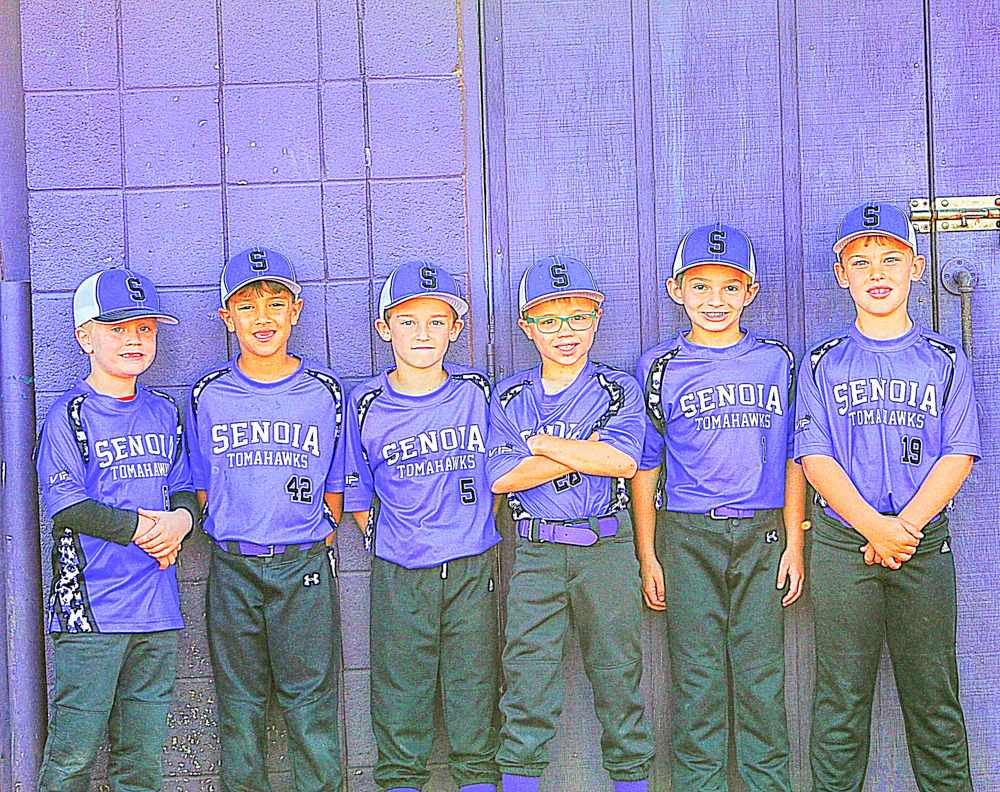 Members of the Senoia Tomahawks joined the East Coweta Indians Friday night during pregame. Players included (left to right): Jonas Barbour, Bransford "BBo" Davis, Brayson Ferrari, Will Bingel, Jack Babb and James Gagne. Not pictured: Kason Williford, Colton Lawler, William Clardy, Jaxon Ortman, Josh Stroud and Jace Beckom.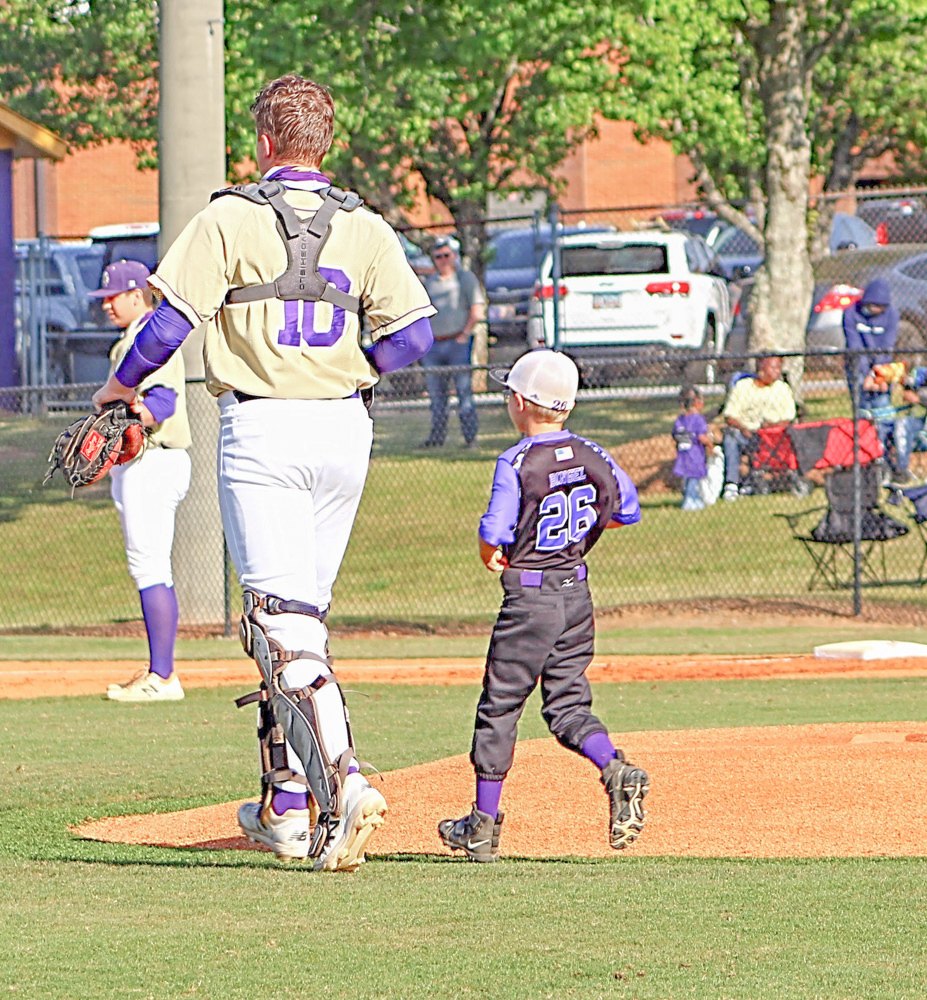 Will Bingel (#26) heads out to the field with Indians starting catcher John Monnin.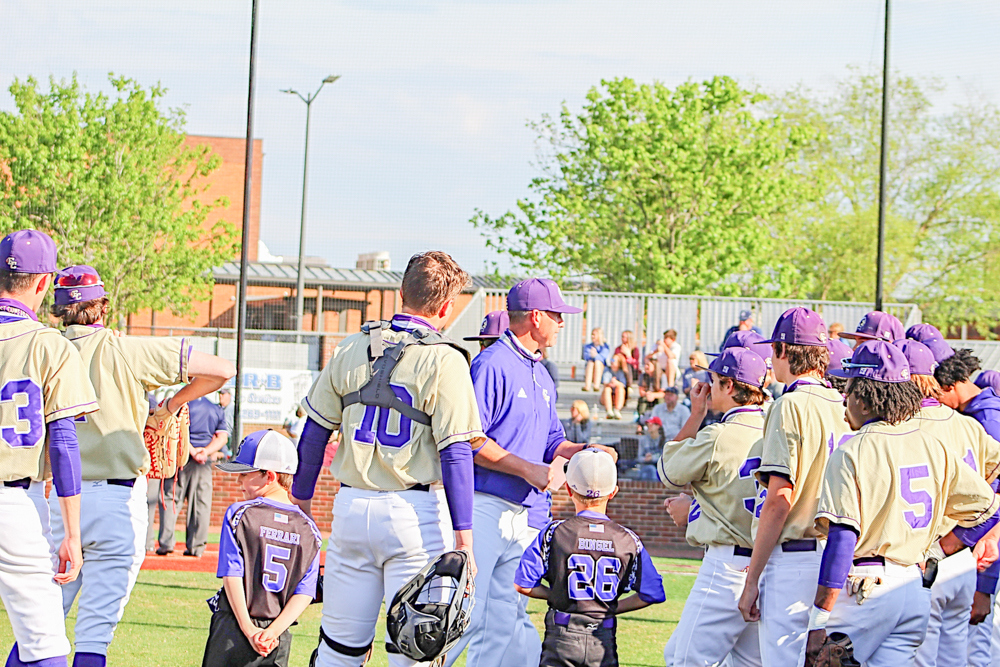 Brayson Ferrari (#5) and Will Bingel (#26) listen to Indians Head Coach Franklin DeLoach's pregame comments before East Coweta's game with Newnan.