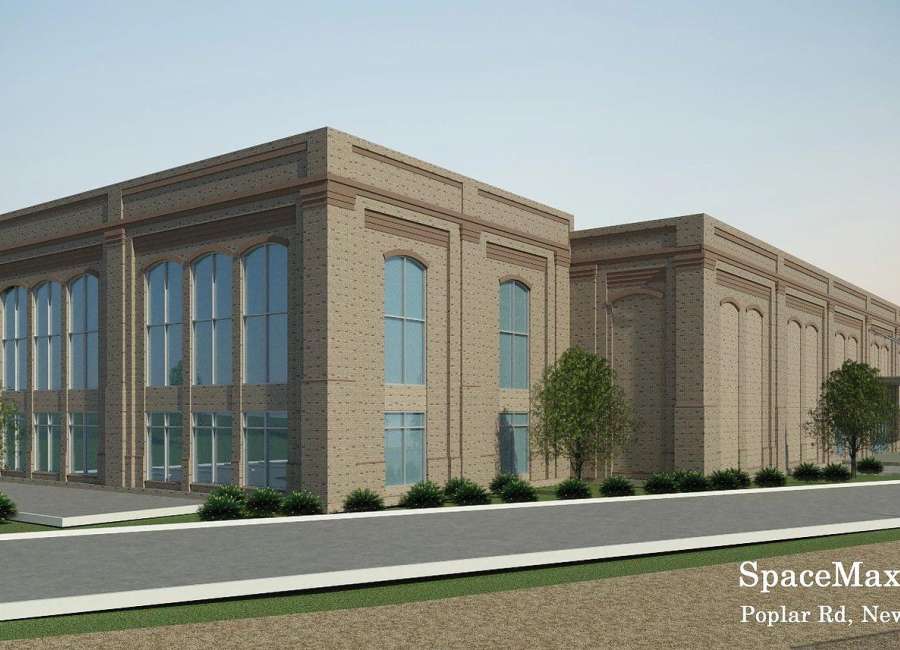 A self-storage facility, with indoor storage fronting Poplar Road and significant architectural features and screening, has been approved for property along the interstate 85 southbound off ramp and Poplar Road.
The Coweta County Board of Commissioners approved the rezoning of the property from Rural Conservation to C-8, Heavy Commercial, this week.
The site consists of three tracts, 520, 536 and 552 Poplar Road. The three tracts were significantly impacted when the new interchange was built, with two homes demolished to make way for the interchange.
While the Community Development Department staff noted concerns about having a self-storage business in an area where it seems like there could be a higher and better use, the real estate agent representing the property owners said that they have been trying to market the property without much success.
Agent Skip Smith said that over the two years he's been marketing it, "we've introduced a lot of people to the property. Hotels, restaurants, gas stations. Nothing has been able to stick, so to speak."
Smith said they were "delighted" when developer Childress Klein Inc. approached him about the property. The company has a "stellar reputation," according to Smith.
The building on the front of the property will be for indoor storage and will be 102,000 square feet. It will meet the requirements of the county's Quality Development Corridor District.
The developers will be required to improve Newnan Crossing Place, the access road that was built to serve homes when the interchange was constructed, so that it can handle moving trucks.
The size and layout of the buildings were tweaked after the project went before the Coweta Board of Zoning Appeals, in response to comments from the board and staff.
There was concern about what could be seen from the interstate, according to Angela White, assistant community development director for zoning. The building that will be along the off ramp was lengthened to provide better screening.
White said the development team also looked at the project to make sure there will be adequate street plantings.
Attorney George Rosenzweig, representing the property owners, said the Childress Klein is "really excited to have Newnan and Coweta as an opportunity for their next facility."
The site is in the county's "interstate gateway" character area, and Rosensweig said that Childress Klein put a lot of thought into the idea of a gateway.
"You almost wouldn't believe this is a self-storage facility," he said.
The county also granted variances to allow the front building to be 50 feet tall, a materials variance to allow metal doors on the units themselves, which won't be visible from the roadways, and a buffer reduction for grading purposes.