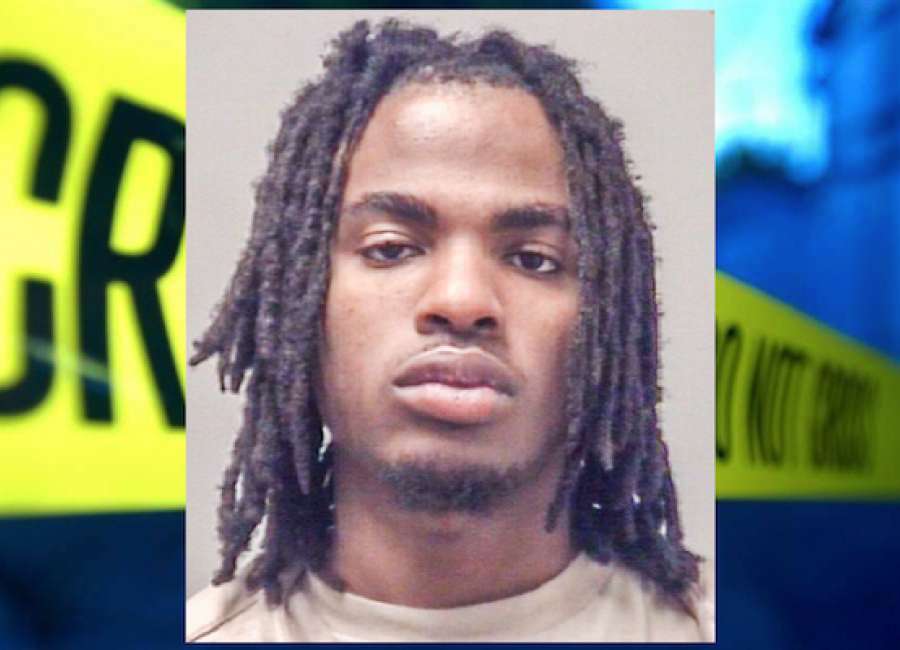 A Fairburn man was arrested April 14 for peek performance at work.

Donte Levon Davis, 21, of Fairburn faces peeping tom and eavesdropping/surveillance charges after an employee allegedly caught him recording her with a cell phone in the restroom at the Amazon Fulfillment Center in Newnan.
A Coweta County sheriff's deputy was dispatched on April 14 to the scene, where Davis admitted he had recorded three women using the restroom, according to the CCSO incident report.
"Davis stated that he has a 'fetish,'" the report stated.
The victim said she was preparing to use the restroom when she noticed a phone recording her, so she texted a friend to come help her confront the person in the adjacent stall, according to the report. The friend knocked on the door and told the person to come out, and the victim said she was surprised to see a man – identified as Davis – exit the stall.
"I'm sorry. Please don't tell," Davis allegedly said, then quickly left the restroom and began to run.
The women chased Davis, who dropped his phone as he was running away, according to the report. The victim picked up Davis' phone and he briefly pursued her, but allegedly ran out an emergency exit as she made her way into a more populated area.
The victim reported the incident to the warehouse's loss prevention site leader, gave a description of Davis and turned over the phone, according to the report. Davis later reentered the building and allegedly told the loss prevention officer that he had dropped his phone.
The officer notified Davis – who had reportedly changed clothes before returning – that his phone had been turned in and asked him to sit in a conference room to wait on sheriff's deputies.
Davis reportedly allowed the responding deputy to see the videos he had recorded of the women urinating, and he admitted to the crime on a statement form provided by Amazon. Surveillance video allegedly showed Davis, wearing the clothing described by the victim, exiting the women's restroom and the building.
Based on his admission, the video evidence and the witness account, Davis was placed under arrest.
At his request, the deputy entered Davis' vehicle to leave the keys inside so a relative could retrieve the car, according to the report. Inside the car, the deputy discovered the clothing Davis allegedly wore during the incident, along with "visible marijuana shake" and a Ruger handgun.
Davis was transported to the Coweta County Jail for booking.