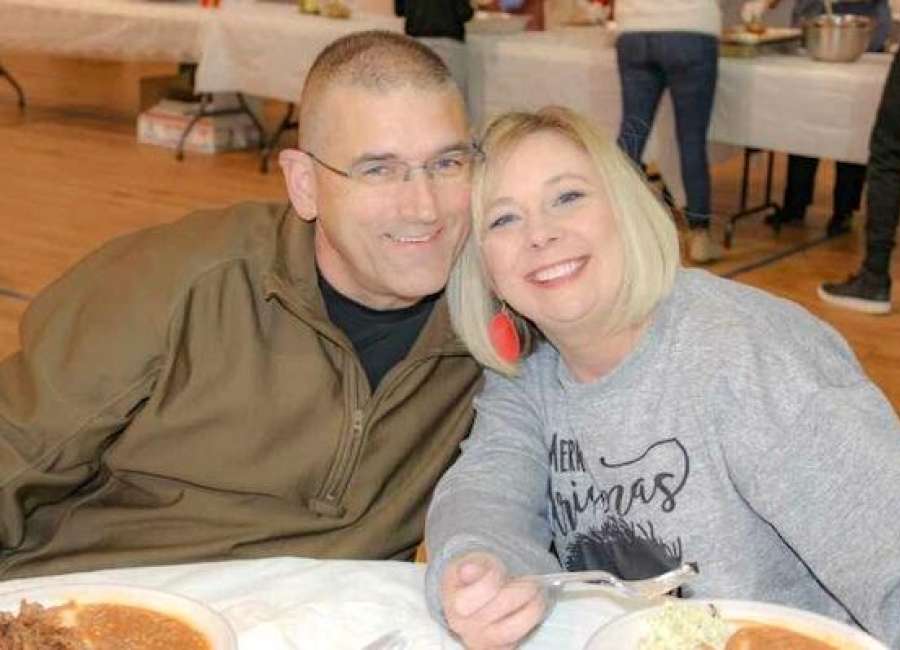 A stranger who saw their storm debris as useful changed the way one Newnan couple saw the March 26 tornado.
Mark and Kristi Fenninger's home was one of the many affected by the storm.
The night of the storm, Kristi said her mom called her at about 11 p.m. telling her the storms were coming in, and that she had needed to go downstairs.
Kristi said Mark, who is the patrol division director for the Coweta County Sheriff's Office, usually has to go to the Coweta Emergency Management Agency if there's bad weather coming in.
"Everyone said it was going north," Kristi said. "I brushed (my mom) off and went back to sleep."
Kristi said she woke up to the tornado warning alert on her phones, and everything was "dead still." She said she's been in a tornado before in LaGrange, but it was nothing like this.
"I knew when things get still – that's when you worry," Kristi said.
She said she could see flashing lights, and a blue-green color coming up from the Smokey Road side of town. Kristi said that's when they got into a 3-by-2 shelter room and heard things hitting the side of the house.
Kristi said they had no idea about the impact from the tornado because it came so fast and left so fast.
"When we walked out of the pantry, we could smell the wood," Kristi said.
Kristi said she can see Newnan High School from her back porch now, and she couldn't before.
She said once they knew it was safe, her family went outside and started knocking on neighbors' doors to make sure they were okay.
"It still didn't impact us until the sun was coming up and there was daylight," Kristi said. "There are houses behind our house that we had no idea were back there."
Kristi said they had damage to the attic, and they have many trees down in their yard. She said they're fortunate that their house is livable and their roof is intact.
She said she feels like God protected them because there was one tree that would've hit their house, but it was twisted in the storm and missed their house.
Kristi said they had friends who came by to help them clean up, and one man just showed up because he heard there was a need and wanted to help.
"He came out there, and he worked all day long," Kristi said. "We exchanged numbers, and he's checked on us every day. He didn't know us; we didn't know him.
"Everybody's gotten together and helped everybody. This community is absolutely amazing," she added.
Rebuilding from the rubble
She said Sunday morning after the storm, March 28, there was a truck parked in front of their house when they got up.
Kristi said they had piled all the wood and trees on one side of the driveway, and trash on the other side for pick up. She said their shed was demolished and it had old bikes and things in it that were in the trash pile.
She said a man came by and was digging through the trash pile for about an hour. Kristi said he went to a couple more houses, and after he left, Mark went to the top of the driveway and there was a letter in the mailbox from the man.
Kristi said the letter said that he was sorry for everything that had happened, and that he was trying to get back to work after losing his job due to the COVID-19 pandemic.
The letter stated that he had been living in his truck for several months, and that he had helped clear the roads Saturday.
"I feel I am wrong by taking the stuff the storm took from you," he wrote. "I will make use of it for some people who don't have those things."
Kristi said the letter stated he was going to try to fix the bikes and donate them to Bridging the Gap. She said he said he was sorry, and that he wished their family the best.
"I just cried," Kristi said. "You look out the window and see so much devastation. He's helping somebody else when he's in such need, and it was so heartfelt."