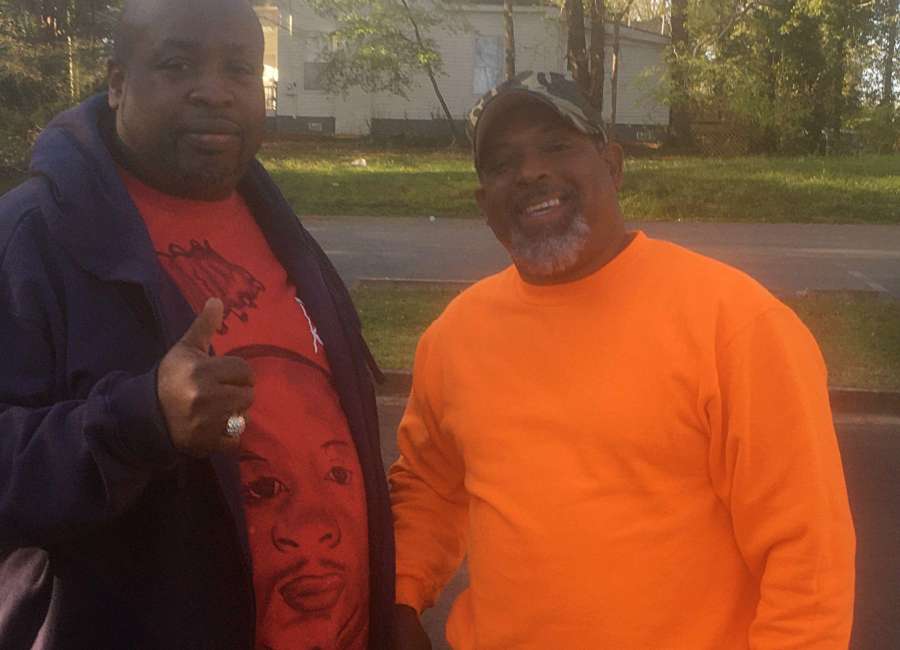 Prevailing Grace Ministries took to the Chalk Level community over the weekend, feeding members of the community on Saturday with a fish fry.

Over 550 individuals were fed and were given care packages in the event, which was held at Zion Hill Baptist Church on Pinson Street in Newnan.
Jarmaine Elder, pastor of Prevailing Grace Ministries, said the event was inspired by a member of the community that wanted to put something together for the neighborhood.
Consequently, Elder, Roderick Whatley and a handful of others got together to feed the community.
"Due to the storm here in the community, we wanted to show unity in the community and give back, and we want to continue," Elder said.
Elder said his group is coming up with a variety of ideas, and mentioned wanting to work with different churches to set up a kickball tournament and barbecue, and maybe buying furniture to help furnish the homes of a handful of people, in an effort to both help local businesses and support the community.
Elder said he had intended to feed the homeless in Atlanta that Saturday, but a call from his brother-in-law changed his plans.
"When my brother-in-law called and said it laid on his heart to do barbecue in Newnan, I said, you know what? Let's switch it up and we'll go to Atlanta later," Elder said.
Elder said Prevailing Grace will continue to reach out to those impacted by the March 25 tornado and will encourage others to reach out to help rebuild the community.
Elder also thanked a number of individuals and groups for helping out with the community event on Saturday. These groups included Tabernacle of Praise, which he said donated care packages; Bruce Frazier of Frazier's One Stop of Sharpsburg, which donated food; Greg Upshaw of Chariots of Fire Ministries, which gave out food, milk, bread and other items; and other members of the community.
"It's a blessing to see the county as a whole come together," the pastor said. "It hit Newnan the hardest, but outside Newnan, people are coming in to help as well. It's really been a blessing to see, and we hope it continues to stay that way."