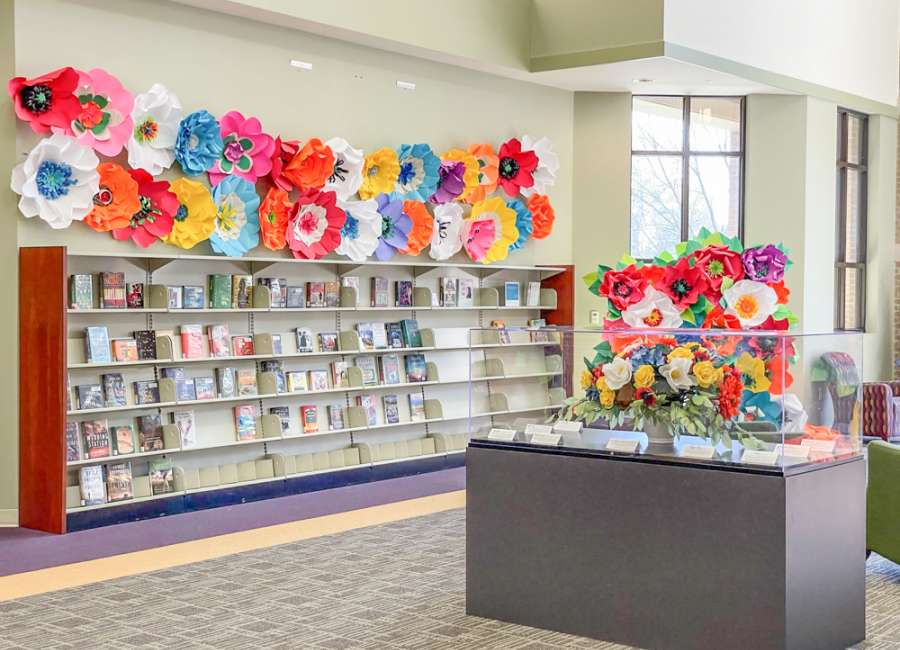 Spring is in full bloom at Central Library as patrons can view the work of local artist Rae Duncan and the Vivid Blooms Art Exhibit.

Duncan's garden of paper blossoms evokes springtime with more than 450 hand-cut, handcrafted flowers in a rainbow of colors and a variety of shapes and sizes.
Duncan makes home décor wreaths from recycled books. Each book-page wreath has its own unique beauty resulting from how the pages were cut, dyed, deconstructed and then reconstructed.
A director of the Newnan-Coweta Art Association, Duncan primarily works with paper in all its formats – archival, recycled, specialty and cardboard, among others. She earned her bachelor's and master's degrees in fine arts from California State University in Los Angeles.
Professionally, she has more than 35 years of artistic experience in the corporate arena, starting as an illustrator and graphic designer and advancing to director of product development.
The Vivid Blooms exhibit will remain on display through May 7, after which the colorful flowers will be available for free, with donations going to the library.