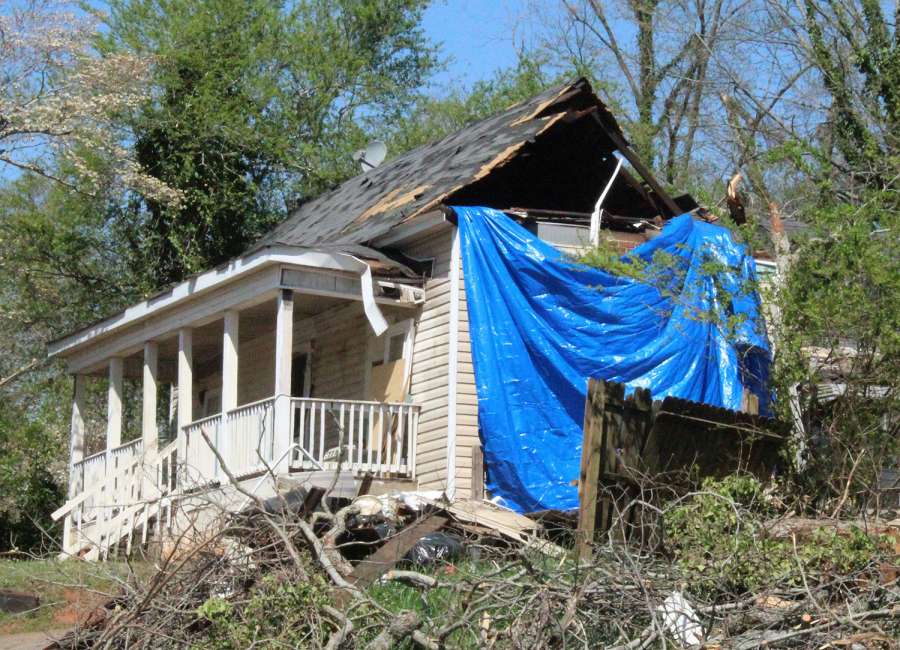 According to estimates, almost 1,750 homes were impacted in some form or fashion from the EF4 tornado on March 26.
The estimates from the Coweta County Emergency Management Agency, the Georgia Emergency Management and Homeland Security Agency, the city of Newnan and the Coweta County government are initial damage assessments.
Those initial assessments estimate a total of 1,744 impacted homes, with approximately 120 sustaining major damage and 70 homes destroyed. Those numbers are preliminary and subject to change.
GEMA has requested help from the Federal Emergency Management Agency to conduct joint preliminary damage assessments. Those assessments will start this week.
According to a release from the Coweta County government, those assessments will be used to determine if damage thresholds have been met for a Federal Disaster Declaration.
The county stated that the Coweta County EMA is working with city and county officials, as well as local and state mutual aid agencies and nonprofit organizations to help with short-term and long-term recovery efforts.
In Newnan, over 100 contractors have registered with the city to perform demolition, constructive and roofing work within the city limits.
The city will continue to issue permits directly involving demolition, construction, roofing and other storm remediation work. Apply for permits on the second floor of Newnan City Hall, located at 25 LaGrange St., from Monday to Friday from 8 a.m. to 5 p.m.
For more information on building permits, contact the city's building department at 770-254-2362.
Newnan Utilities has temporarily suspended services for structures that have been tagged with a red "unsafe" placard by the city's damage assessment team for occupancy safety purposes.
Coweta County is partnering with SAFEbuilt to survey homes and buildings throughout the county to determine unsafe living conditions.
The county is also waiving building permit fees for structures impacted by the disaster. The Coweta County Board of Commissioners is also considering additional policies to assist with the rebuilding efforts.
Those with questions regarding building permits should email the county at inspections@coweta.ga.us .
In addition, the Coweta County Justice Center is reopening throughout the week. Starting April 5, the Superior Court Clerk's Office, the State Court Clerk's Office and the Magistrate Court, located on the first floor of the Justice Center, as well as the Juvenile Justice Center will be open.
Starting April 7, the second floor of the Justice Center will be open for some courtroom proceedings.
For upcoming court dates, please call the appropriate office for direction.
For residents in need of shelter or financial assistance, please call the American Red Cross at 800-RED-CROSS.
Residents in need of supplies, nonperishable food, showers, laundry and mental health services should come to the Coweta County Fairgrounds from 9 a.m. to 4 p.m. daily. The county is currently not accepting donations at the Fairgrounds. The Coweta County Fairgrounds is located at 275 Pine Road in Newnan.