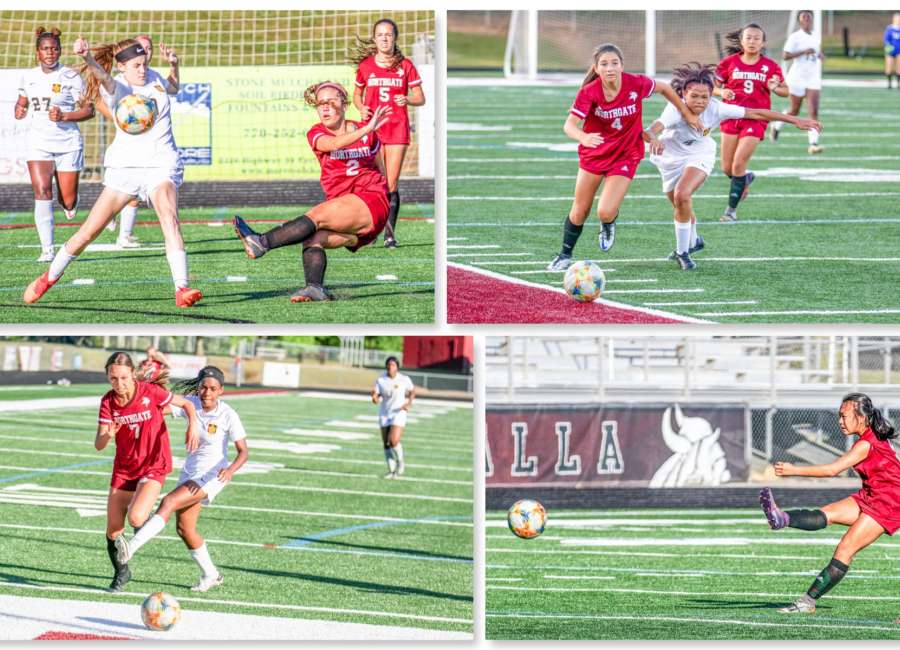 By Rob Grubbs
The Northgate Lady Vikings continue to march through the Georgia High School Association state playoff soccer brackets.
They defeated the Eagles Landing Lady Eagles 6-0 on Monday night to advance to the third round.
It was their second straight playoff shutout. They defeated the Forest Park Lady Panthers last week by a score of 10-0 at Tara Stadium in Jonesboro.
The grueling schedule from Region 2-5A prepared the Lady Vikings well as they have constantly been on the attack throughout the playoffs.
As a third seed, the potential to host a home playoff game seemed unlikely, but the Lady Eagles, a four-seed from Region 4-5A, upset the top seed in the bracket, Veterans High School. That paved the way for a return visit to Valhalla.
Kailyn Borngesser led the offensive charge with a hat-trick, while McKinley High, Anna Grace Richard and Miller Pickett all added a goal.
The road does not get any easier. Up next for the Lady Vikings are the Region 7-5A Champions, the Blessed Trinity Lady Titans (12-1-1). The only blemishes are a 4-2 loss to Westminster and a tie with Lambert. Both of the games were early in the season.
The game will be played at the Blessed Trinity campus next Tuesday, May 4.
Photos by Michael Clifton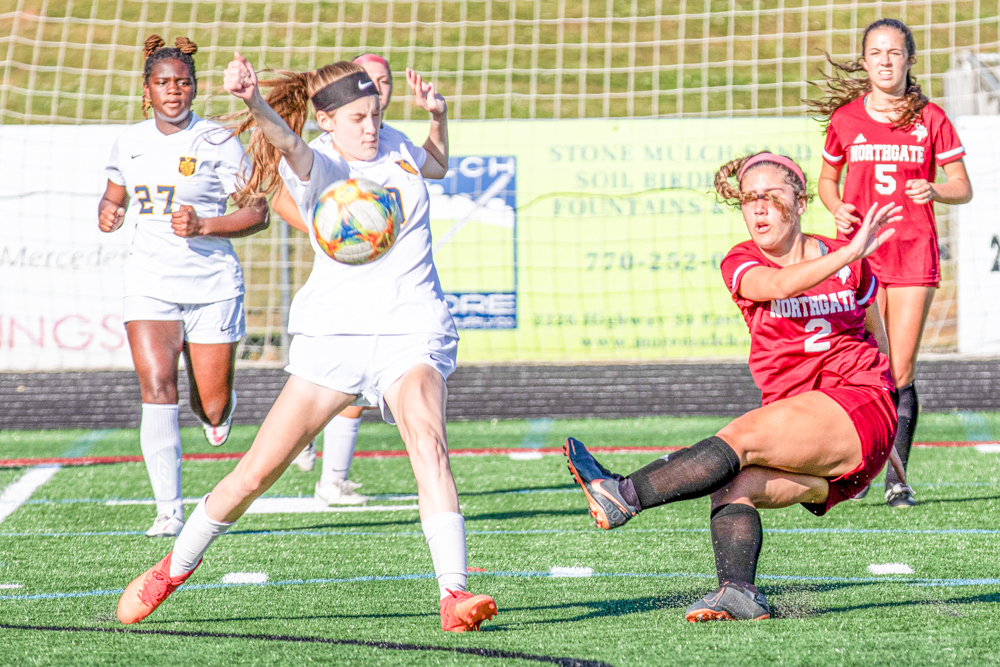 Blinded. McKinley High scores a goal for the Lady Vikings while obstructed by her ponytail.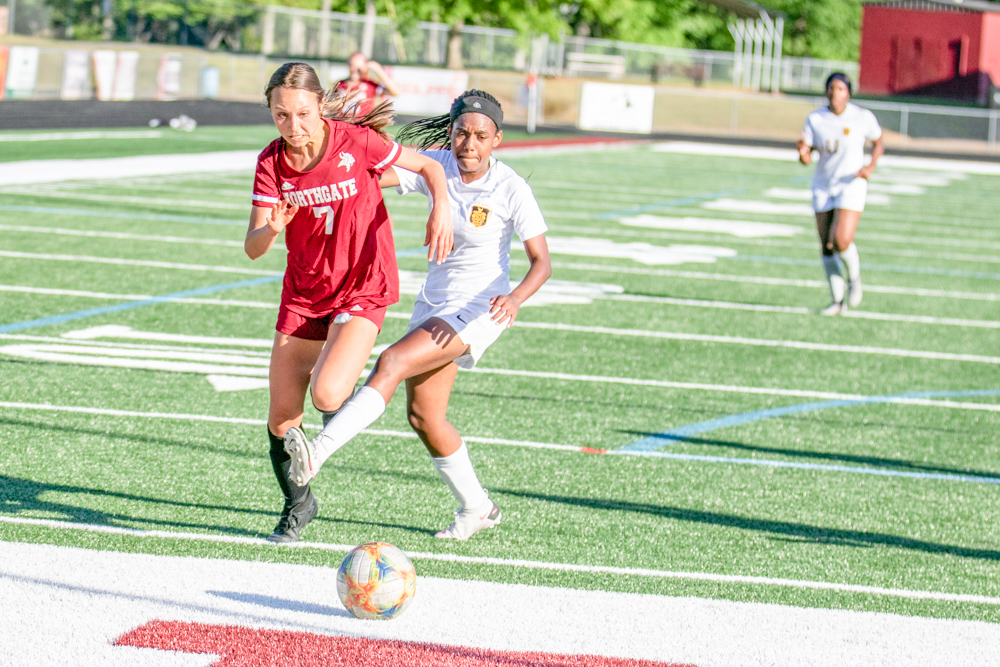 Kailyn Borngesser had a hat-trick in the Lady Vikings 3-0 victory.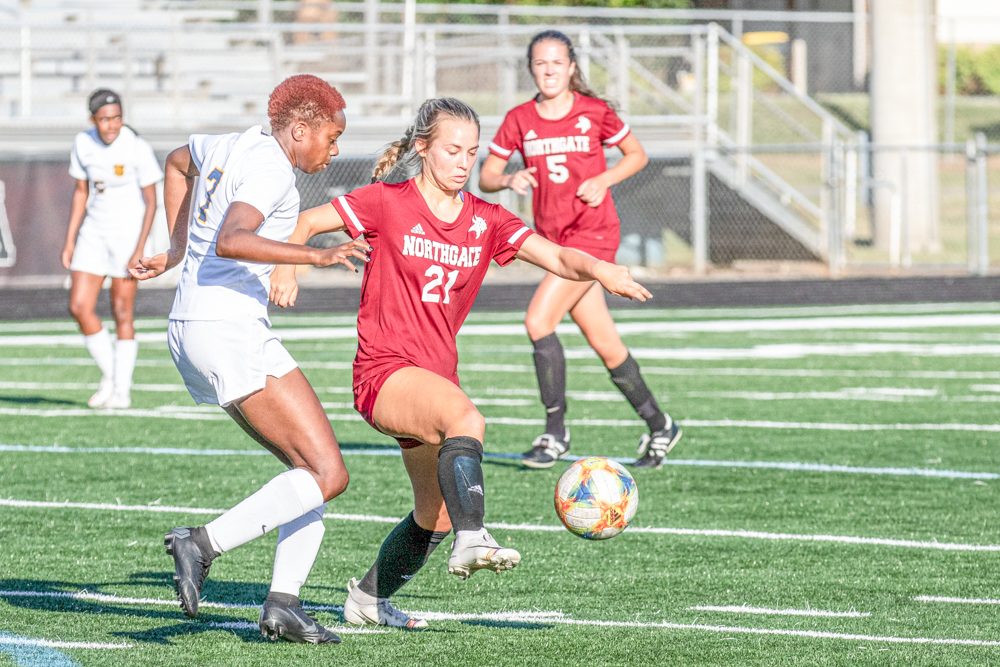 Carolyn Spiers is determined to get to the ball despite the leg kick from the Lady Eagle defender.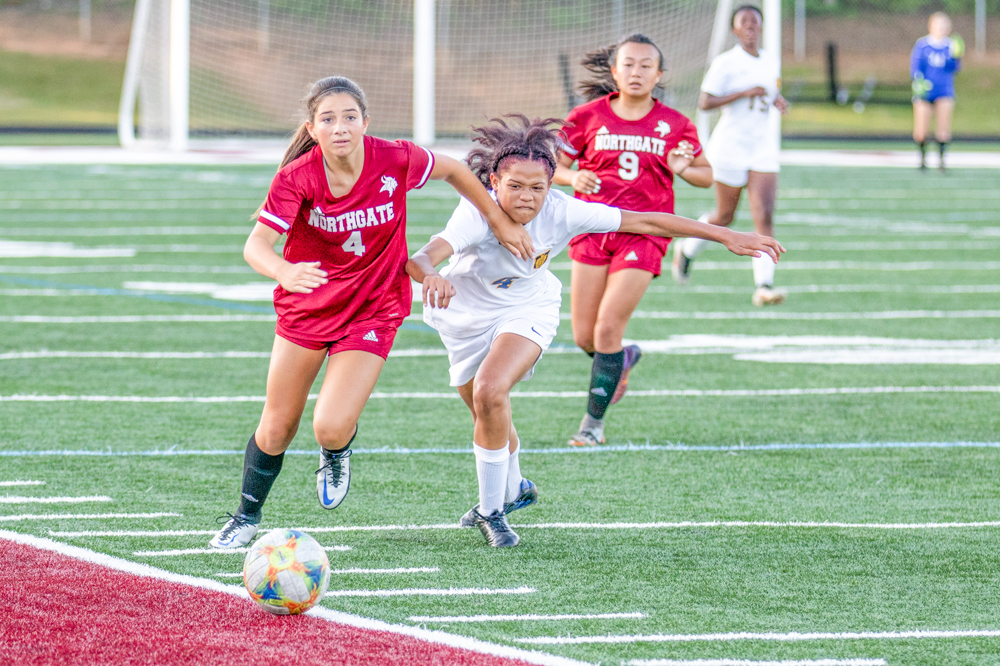 Ava Ludlum displays determination as she fights for the ball.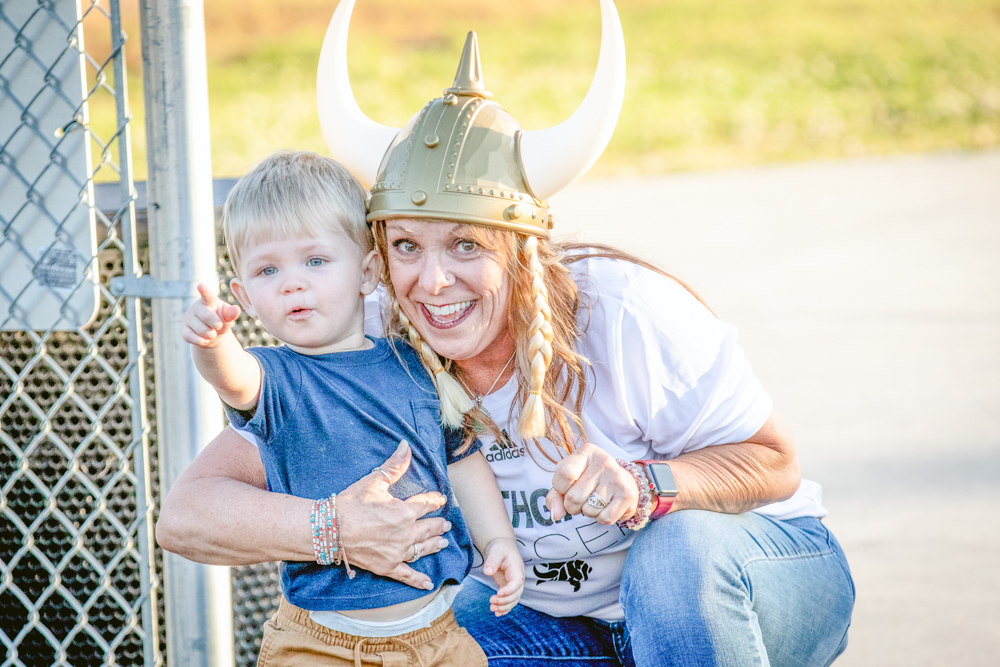 Lady Vikings superfans Mashelle Pearson and Tucker root on the victory.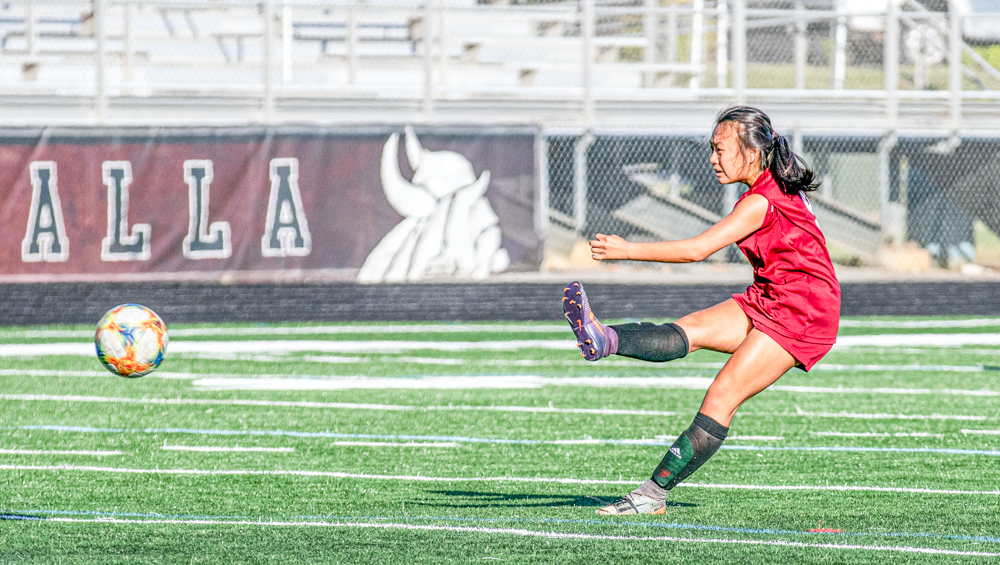 Ava Grace Richard scores a goal for the Lady Vikings.