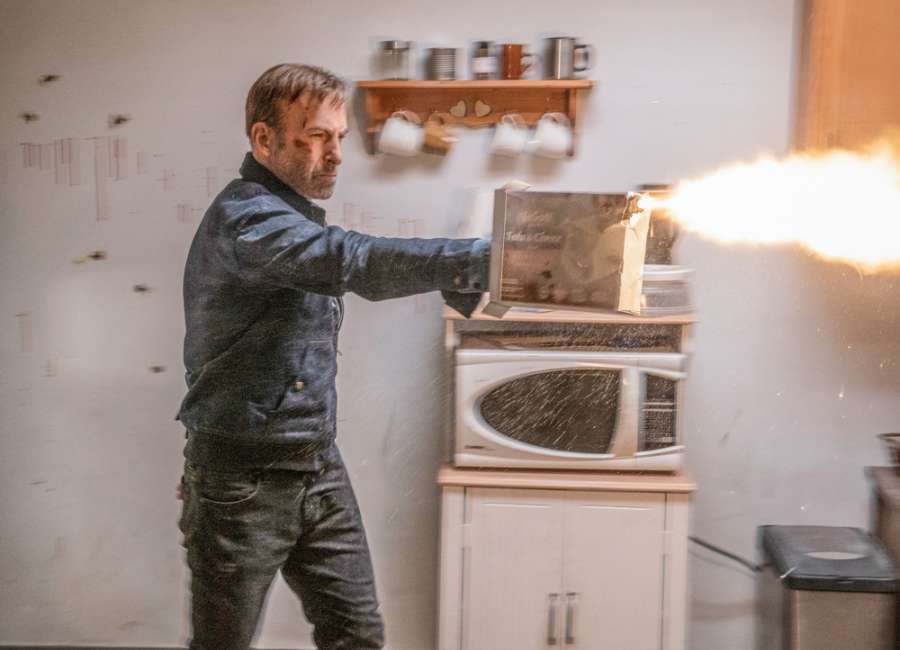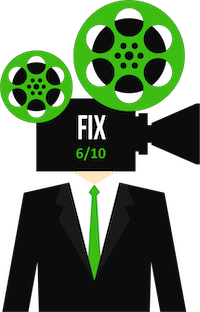 Review by Jonathan W. Hickman
After making its theatrical debut, Bob Odenkirk's "Nobody" premieres this weekend on premium video on demand.
Odenkirk is the actor best known for his portrayal of lawyer Saul Goodman on the popular television series "Breaking Bad." He reprised the role for "Better Call Saul."
Odenkirk's not the first actor that comes to mind to play an action hero. After all, viewers know him as a former scam artist once known as "Slippin' Jimmy," who turned into a brilliant and ruthless cartel attorney. We associate the diminutive Odenkirk with a guy who beats you with words and cunning, not his fists.
However, uniquely, Odenkirk's understated, meager physicality is perfect for "Nobody's" hapless everyman, Hutch Mansell. And if there is one masterstroke in this otherwise derivative "John Wick" clone, it's in the casting. Odenkirk is the last person a criminal would be worried about, and for a while, the film takes full advantage of this underestimation.
The story has Hutch living a drab suburban life with his wife, Becca (Connie Nielsen), and his son and daughter. After a sloppy home invasion, in which Hutch does nothing to stop the robbers, his son, Blake (Gage Munroe), loses all respect for him. But as one of the police officers covering the crime flatly tells Hutch, he did the right thing by doing nothing at all.
In the days that follow, something stirs inside Hutch. It's a simmering rage that he's swallowed for years. Working for his macho father-in-law, Eddie (the man's man actor Michael Ironside), Hutch has been beaten down and stepped on for too long. It's time to let the beast inside him out for a little targeted vengeance.
This awakening leads to a series of sequences that introduce a different side of Hutch. There's more than meets the eye to the guy. And he's not a fella to be messed with. In one thrilling set piece, teased in the film's trailer, Hutch confronts a gang of Russian criminals on a public bus. Escorting the driver safely off and closing the bus' sliding door, he coolly tells the thugs, "I'm gonna mess you up." And that is exacting what Hutch does.
But aside from some comedic moments involving the great stunt casting of Christopher Lloyd and RZA as Hutch's father and brother, there's not another sequence in "Nobody" that captures the corporal energy of that initial battle. The script from "John Wick" scribe Derek Kolstad follows a familiar playbook. And instead of building on the suburban malaise that engaged viewers early, Hutch becomes just another shadowy former killer whose particular set of skills make him unstoppable.
The familiarity with the John Wick universe extends to the choice of villain. Once again, a Russian mobster is the bad guy. But another intelligent casting choice has talented Russian actor Aleksey Serebryokov (see "McMafia") chewing the scenery.
To be sure, the colorful, eclectic combination of performers helps liven up the movie's superficial elements. But there's a missed opportunity here. Odenkirk, who championed this project from its creation, drew upon his personal experiences in crafting the character of Hutch. His home has been broken into twice in the past, and both times he and his family were in the residence.
In the real-world story, Odenkirk, like Hutch, did nothing. And the police told him that while it wouldn't have been what they would have done, he did the right thing. Had "Nobody" abandoned much of the fantastical material, involving the hidden skills, and attempted to develop Hutch as a more relatable human being, the film would have been more impactful.
But that "Nobody" isn't a hyper-actioner that ensures solid box office returns. That's a new "Death Wish," and we need that movie like we collectively need another hole in our heads. But tapping into the dark side of an otherwise good, moral, and ordinary person is a universal theme; it's just not as marketable if played dramatically.
To inhabit Hutch, Odenkirk trained for months to build muscle and develop fighting abilities. So, while he still appears to be the slight guy that intimidates no one, Odenkirk literally became a man of action. And when the switch is flipped in "Nobody," the everyman melts away instantly and, with it, our emotional connection to the character.
What remains is a well-choreographed action ballet replete with a hail of bullets, none of which are enough to take down our hero masquerading as one of us. "Nobody" is campy fun but little else.

***
A RottenTomatoes.com Tomatometer-approved critic, Jonathan W. Hickman is also an entertainment lawyer, college professor, novelist, and filmmaker. He's a member of the Atlanta Film Critics Circle, The Southeastern Film Critics Association, and the Georgia Film Critics Association. For more information about Jonathan visit: FilmProductionLaw.com or DailyFIlmFix.com