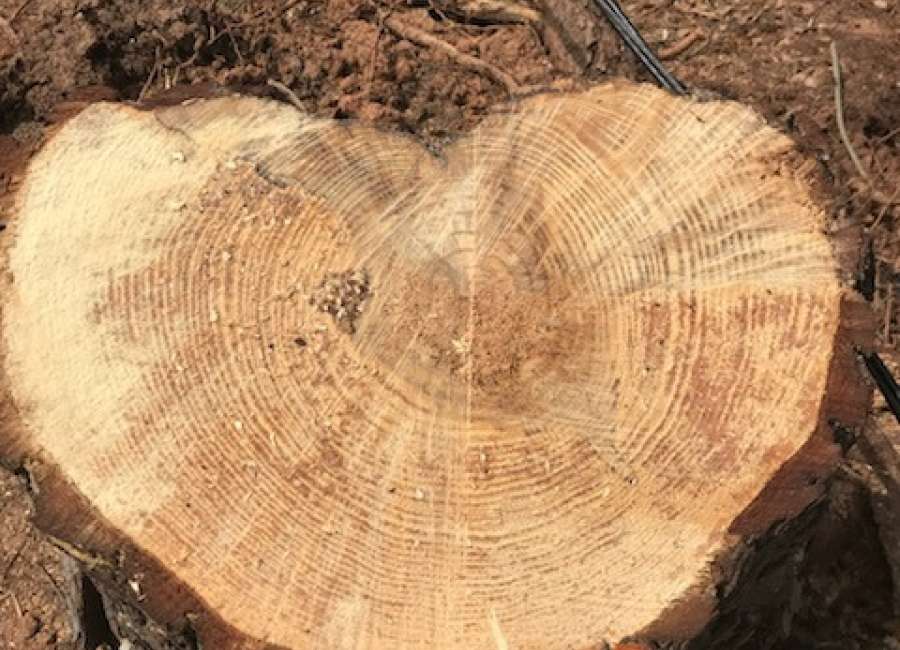 Amidst the debris from last month's tornado, a Newnan resident found several reminders of God's grace.

Courtenay Budd, a Newnan resident, found a number of items that day, including a piece of roof and a downed tree trunk in the shape of a heart, and a tree stump with a cross in the middle of it.
On Friday, Budd said the roof piece was shaped like an angel heart.
"I was working at my old house as GDOT came to get the trees that were piled up at the curb," Budd said. "A couple of the guys offered to cut us a piece from the trees, as we will never in our lifetime see 110-year old trees on our property again."
Budd said the cross in the tree was a reminder to "praise Him in the storm."
The piece of roof in the shape of a heart, Budd said, was found as she was walking near her son's house on Waverly Circle.
"Three trees hit their roof as they were in the hallway beneath, covering their children," she said. "The heart-shaped trunk and piece they saved was from one of the trees that destroyed their car and the whole front of their house."
Budd also found a heart in the middle of a tree stump, which she said was from a friend on East Broad, who found it on Good Friday.
On Friday, Budd said the pieces were a sign of what she felt kept everyone safe.
"I bet there was a lot of things like that, that people would see and say that's unusual," she said. "But to me, it just shows that God was in the whole thing in saving Newnan, and the lives."