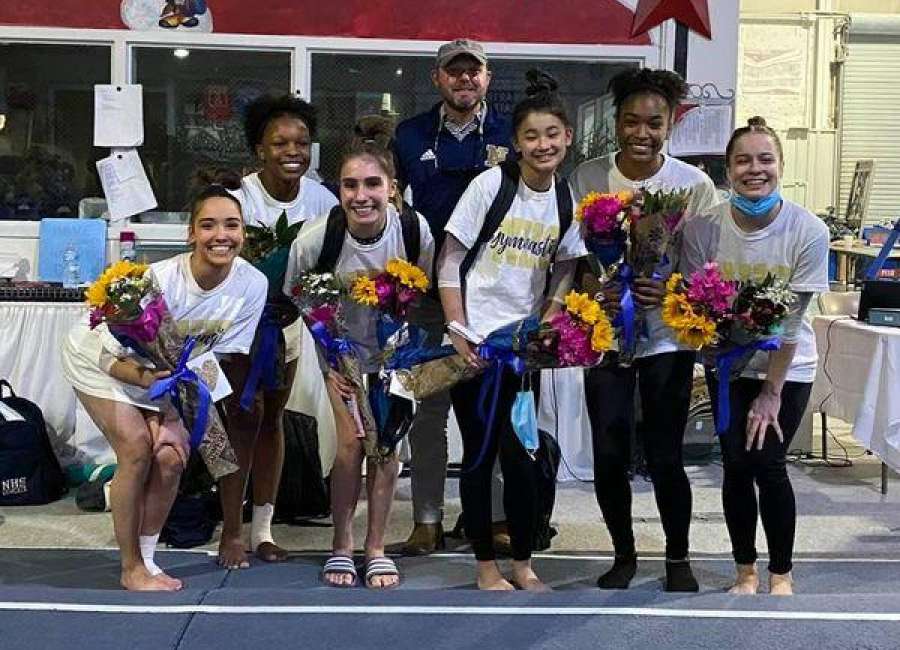 The No. 1 Newnan Cougars gymnastics team continued the GymCats pursuit to be State Champions on Friday evening at the Newnan School of Gymnastics training facility winning the inaugural Coweta Cup Meet with a season best and likely state best score of 115.225.

The GymCats were led to victory by taking the top three of the All-Around positions. Junior Ruby Goad scored a 38.675, followed by junior MiKayla Burton score of 38.6. Freshman Molly English placed third with a score of 37.275.
Competing in the Coweta Cup were the Northgate Vikings with team members, Maggie Monk, Cassidy Ginn and Emma Castleberry. Northgate is coached by Luci Monk.
East Coweta rounded out the competition with team members Madison DeLong and Michelle Scott. East Coweta is coached by Kelley Rosales.
Prior to the beginning of the competition the team acknowledged and honored Senior Jada Reese and her parents for years of competition.
The crowd, a near-capacity audience for senior night, included members of the 2008 Newnan Gymnastics team that won the state championship and multiple members of the staff and Newnan High School.
The Newnan team consists of Ruby Goad, Mikayla Burton, Jada Reese, Molly English, and Paige Krauth and Ava Kate Jonganeel as part of the JV. The team is coached by Robin Goad, Kate Davis and Ruby Burton.
The girls train at the Newnan School of Gymnastics and Cheerleading, which is headed by Greg "Cricket" Shellnut, with assistants Lyudmila Sorokina and Sasha Sorokina.
Next for the GymCats is the state preliminary knock round, set for April 22 at the Buford Arena.