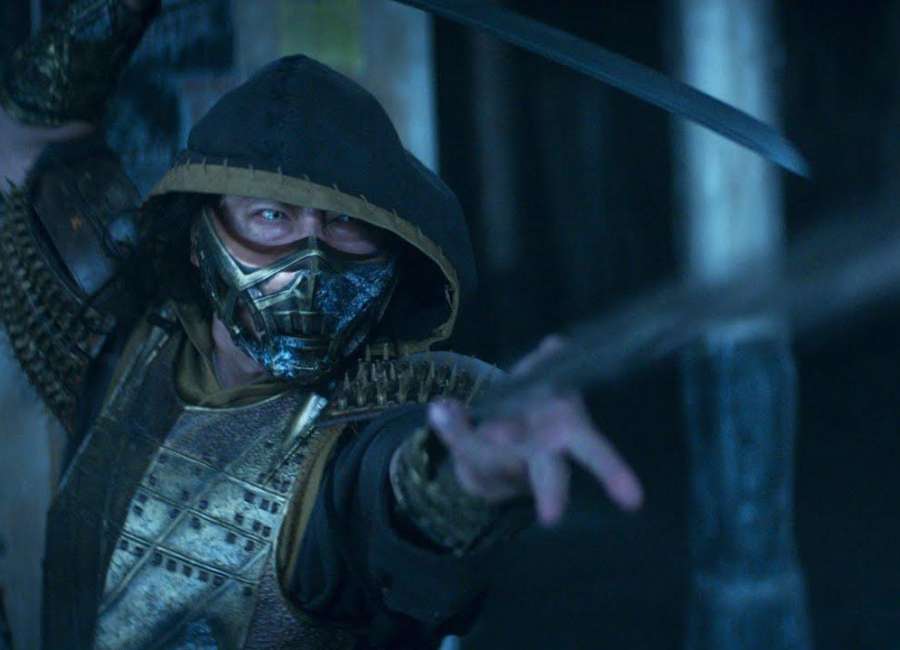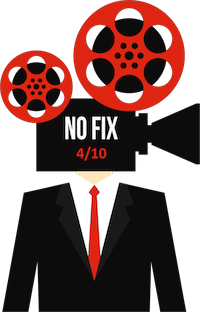 Review by Jonathan W. Hickman
Going for an "R" rating does little to elevate this reboot of "Mortal Kombat." Without question, this is another movie in a long line of failed video game adaptations.
Back in 1995, the first feature version of the comically violent source material hit big screens. And that moderately successful film, starring Robin Shou, Linden Ashby, and Christopher Lambert, became known for its catchy theme song above all else. Perhaps benefitting from low expectations, director Paul W.S. Anderson's approach reflected the zany, colorful, campy look then associated with video game filmmaking.
In the 1990s, I think the idea was to keep the story-telling light and mimic the fun action of the game without making the violence too bloody and inappropriate for younger viewers. Anderson delivered a marginally entertaining, somewhat coherent PG-13 result that was approved viewing for a generation of gamers young and old. A much-maligned sequel, "Mortal Kombat: Annihilation," followed in 1997.
In the age of the MCU and the "Snyder Cut," it's surprising that this 2021 reboot fails to evolve with the times. One glaring problem is that the script from writers Greg Russo and Dave Callahan feels narratively incomplete; it's a thinner story than the 1995 incarnation.
It is as if first-time director Simon McQuiod read the screenplay and decided to rely on foul language, gruesome kills, and buckets of comic blood to, in a sense, overwhelm and hide narrative deficiencies. Follow what people say about this one online; I'll bet they talk about the violence almost exclusively.
"Mortal Kombat" 2021 a messy film.
What story we do get is introduced in the pre-title sequence. A superpowered Chinese assassin brutally kills a Japanese ninja warrior and his family. The killer is Bi-Han or Sub-Zero (Joe Taslim), a troubled soul that may have reasons for his vicious attack. But, alas, this is a movie lacking nuance.
Flash-forward hundreds of years, Cole Young (Lewis Tan) is a failed cage fighter reaching the end of his career. He's visited by a tough military type named Jax (Mehcad Brooks), interested in Young's ornate birthmark that looks like a dragon. In time, Jax and Young will reluctantly team up with others and take on the forces of evil threatening to take over.
What's uncertain is what those forces intend to do once they beat all comers. Do they want to plunge the Earth (or the universe) into darkness or what? This version of "Mortal Kombat" is unconcerned with the motivations and goals of the bad guys. Instead, it's a film that wants to bring the carnage.
And if you're into comic gore and graphic kills, "Mortal Kombat" sort of fits the bill. But because the character development and story are sorely lacking, we could care less. There's never any palpable sense of danger at any time.
In one sequence, a four-armed monster threatens Young's wife and daughter. The creature is menacing enough, but like everything in the movie, the sequence lacked emergent tension. The entire film is weightless, leaving the viewer visually stimulated to a degree but emotionally hollow.
I read that director McQuiod, who hails from the commercial world, wanted to do most of the action "in camera." But you can't tell this from the finished film. It's very much a movie made using ample amounts of green-screen and computer-animated trickery.
"Mortal Kombat" 2021 is a tired, unappealing, empty spectacle that again reminds us of the worst big-screen video game adaptations.

A RottenTomatoes.com Tomatometer-approved critic, Jonathan W. Hickman is also an entertainment lawyer, college professor, novelist, and filmmaker. He's a member of the Atlanta Film Critics Circle, The Southeastern Film Critics Association, and the Georgia Film Critics Association. For more information about Jonathan visit: FilmProductionLaw.com or DailyFIlmFix.com