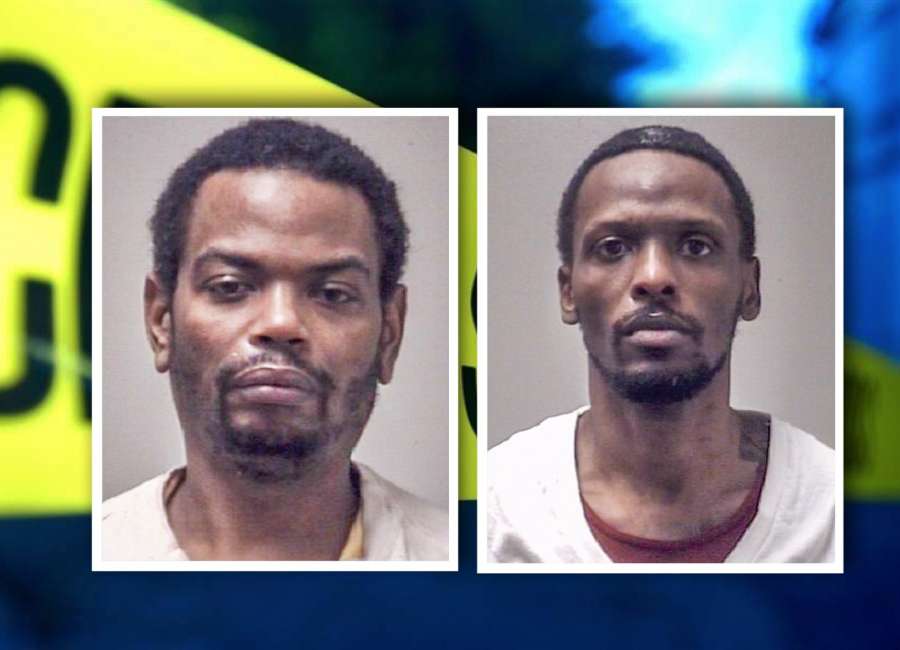 Two Texas men believed to be connected to a burglary at a local pharmacy are now in custody.

Gallan Alfred Mass, 36, and Marquis Devon Cushenberry Boozer, 38, are both charged with second degree burglary.
Both men are from Houston, according to jail documents.
The burglary occurred on the evening of March 7 when the suspects were caught on video forcing their way into the front door of Lee King Pharmacy on Cavender Street.
Inside, they took an undisclosed amount of narcotics before fleeing the scene in a car, according to Lt. Tate Washington with the Newnan Police Department.
Utilizing video taken from the pharmacy, along with city cameras and automatic license plate readers, investigators were able to determine the car used in the burglary and placed a lookout for the vehicle.
Authorities in Harris County, Mississippi located the car and took the suspects into custody. Inside the car, evidence connecting the suspects to the Newnan burglary was found, Washington said.
Both men were expedited back to Newnan where they remain in the Coweta County Jail.
It's not currently clear if both men are connected to other regional pharmacy robberies and the case remains under investigation.
Washington said the investigation was a success due to the teamwork between agencies. All three Newnan detectives drove to Mississippi to collect evidence the same day of the arrest of the two men.
"Our team works hard to solve these cases and it takes several people working together to get that done," Washington said. "If not for the diligence of Detectives Castro, McNamara and Black, working together with the assistance of the out-of-state agency, this case may not have been solved as quickly as it was."