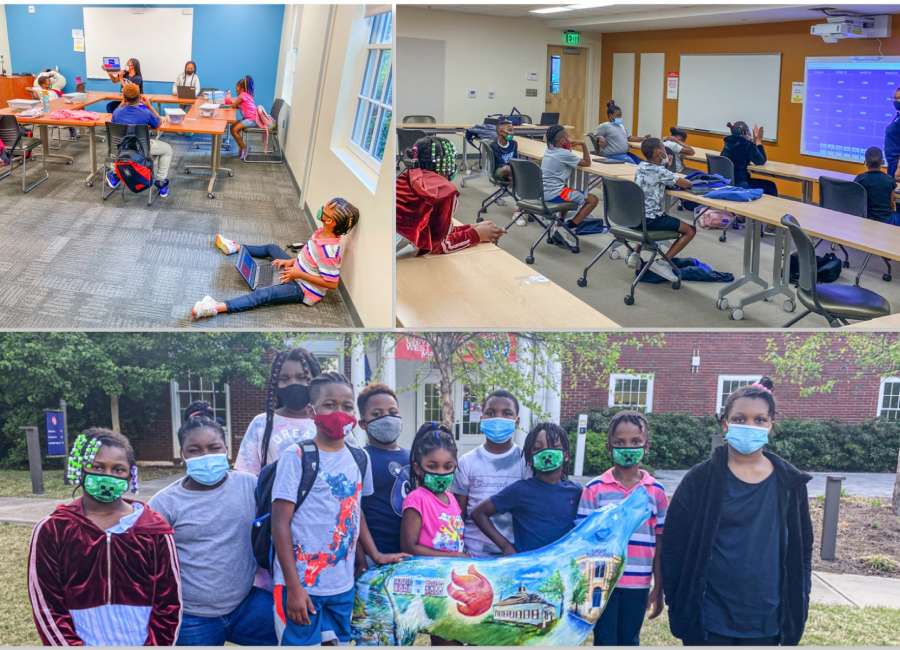 The Howard Warner Boys and Girls Club took a hit from the March 26 tornado, but the club appears to be turning a negative into a positive.

Lauren Odom, senior executive director for the club, said the club is using space at the University of West Georgia's Newnan campus after being connected to the group by board members Hasco Craver and Bob Heaberlin.
Odom said the two connected the club to Rebecca Smith with the University of West Georgia, who was able to set up a memorandum of understanding to use the space.
The Boys and Girls Club started using the space on April 12, right after spring break, and Odom said the group plans to stay in there until the end of the school year on May 28 or sooner, depending on the status of repairs to the Boys and Girls Club facility on Savannah Street.
"We were told to plan for a month," Odom said of the timeframe for the repairs to the club's campus. "It may be less than that."
When the EF4 tornado tore through Newnan on March 26, it went through the Chalk Level area where the Howard Warner Boys and Girls Club is located.
A tree landed on the club's bus, and according to Odom, the bus was totaled as a result. The club is in the process of getting a new bus.
"There were some windows that needed to be replaced, as well as the roof of the main building and the gym," Odom said.
While the Boys and Girls Club moved to the UWG Newnan Campus out of a necessity for a facility, students have taken it as an opportunity.
"It gives them an opportunity to see what college life could look like for them, and they're able to really connect with staff," Odom said of the students.
One staff member, Odom said, is a student at the UWG Newnan Campus and has a class in a room being used by the Boys and Girls Club. Students were excited by this and asked questions about where that staff member sat, what kind of class it was, and the like.
Odom said that could present a new opportunity for the Boys and Girls Club and its students.
Odom suggested the students that attend the club on Wesley Street, for instance, could take a tour of the UWG facility, consider a dual enrollment with both their high school and UWG and better understand why they're in high school.
"We're definitely excited to be there," Odom said.