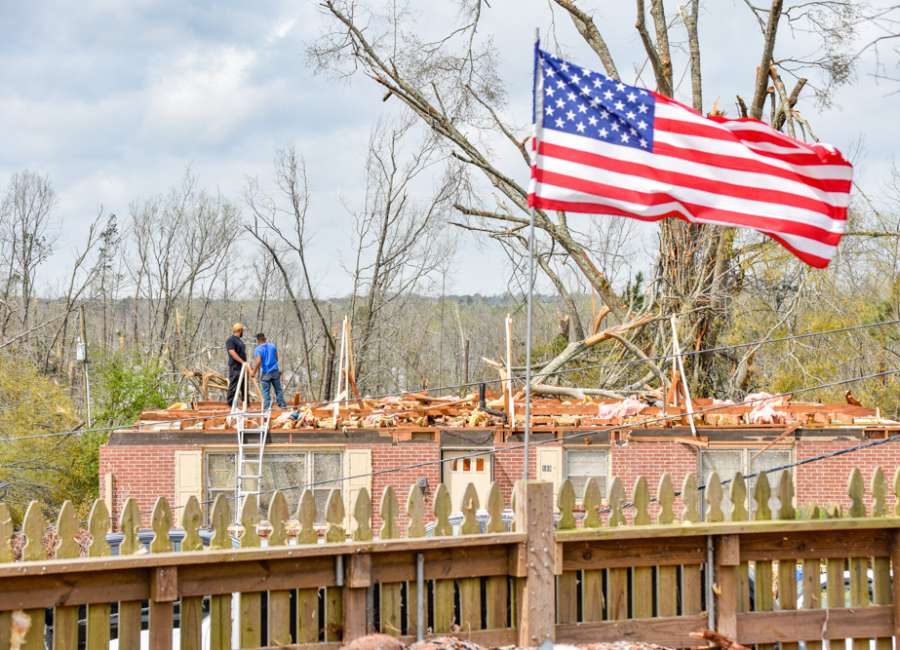 Ever since the tornado swept through our community several weeks ago, it's been amazing, but not surprising, to see the amount of outreach and support offered for the victims.
From those wielding chainsaws the very next morning, looking for people to help, to local organizations working together to provide resources for those in immediate need, our community has, once again, shown its true colors.
Since then, we've been asked by friends and family both local and out of town how they can help.
At this point, the immediate assistance after a natural disaster seems to have been taken care of.
After the debris has been cleared is when the long game begins to make sure people don't fall through the cracks.
Right now, it appears the major need for our community is money.
So where can you send it?
There are several options, all of which benefit a wide range of those affected by the disaster.
The Coweta Community Foundation recently launched "Hope Has No Deductible," its first program to help victims of the tornado.
The program will help both homeowners and renters with financial assistance, and is being funded through the EMA/911 Disaster Relief Fund.
The Hope Has No Deductible fund will help pay deductibles for homeowner's insurance and car insurance for damaged vehicles. The program can also pay for deposits to get renters into a new home.
Online applications are at cowetafoundation.org, and hard copies will be available at Bridging the Gap, 19 First Ave., and the Newnan Coweta Chamber of Commerce, 23 Bullsboro Drive. The current deadline for applications is April 15, though that may be expanded.
ELEVATE Coweta Students and Backpack Buddies are partnering to ensure at-risk students in Newnan aren't forgotten. The partnership is a natural fit, according to Kevin Barbee, ELEVATE executive director. The donations they receive help provide resources to students and their families they might not otherwise have.
Backpack Buddies is packing bags for those receiving free/reduced lunch that parents or caregivers can pick up weekly for students who are currently virtual only.
To learn more, visit https://elevatecowetastudents.org or https://backpackbuddiesga.org .
St. Vincent De Paul, a ministry of the St. George and Mary Magdalene Catholic Churches, has been concentrating its efforts on making sure people have a place to stay, including extended stays in local motels.
The group is also working with Bridging the Gap to get food to those in need, along with assisting students at Ruth Hill Elementary. To make a cash contribution, send a check to St. Vincent De Paul, 3 Village Lane, Newnan, GA 30263.
It's inspiring to see so many nonprofits working together to help local residents get back on their feet. While this isn't a comprehensive list, we hope it's sufficient to allow you to give back with ease.