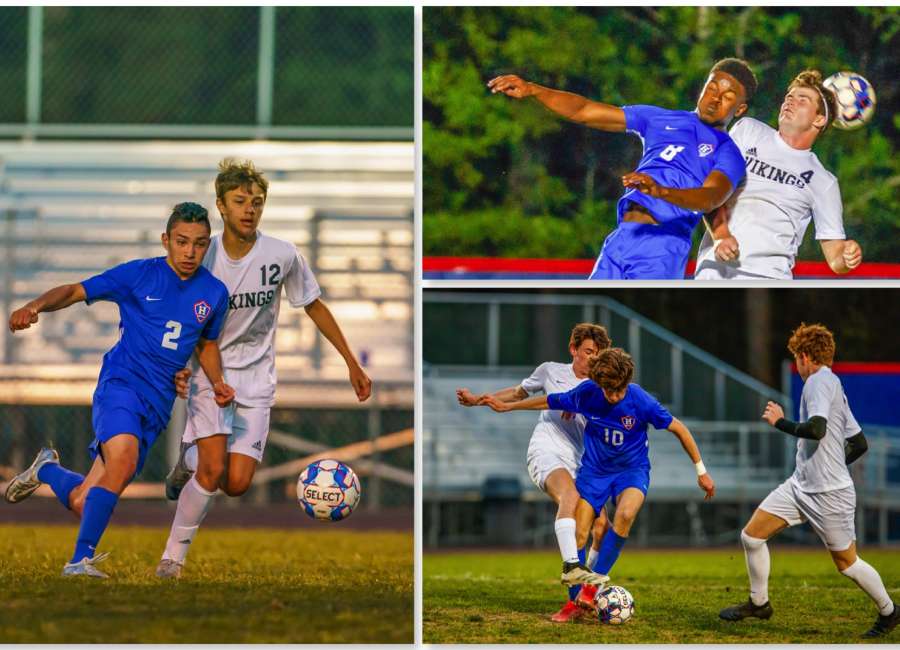 The Heritage Hawks soccer club continued their run deep into the playoffs on Tuesday night when they defeated the Whitefield Academy Wolfpack on the road 4-2.

Braxton Harper had two goals as the Hawks twice scored after the Wolfpack tied the game.
Harper scored his first goal in the opening half and the Hawks took a 1-0 lead into the intermission. After the Wolfpack tied the game, Harper scored four minutes later to put the Hawks back on top.
Brandon Hurlock found the net for the go-ahead goal with time ticking down at the six-minute mark and Micah Alba iced it two minutes later with the final goal for the 4-2 victory.
The win put the Hawks into the Elite-8 and set up a match on Monday against the Athens Academy Spartans, the champion from Region 8-A Private.
The Trojans defeated Fellowship Christian 5-2 to earn their way into the playoffs Final-8.
PHOTOS BY Chris Martin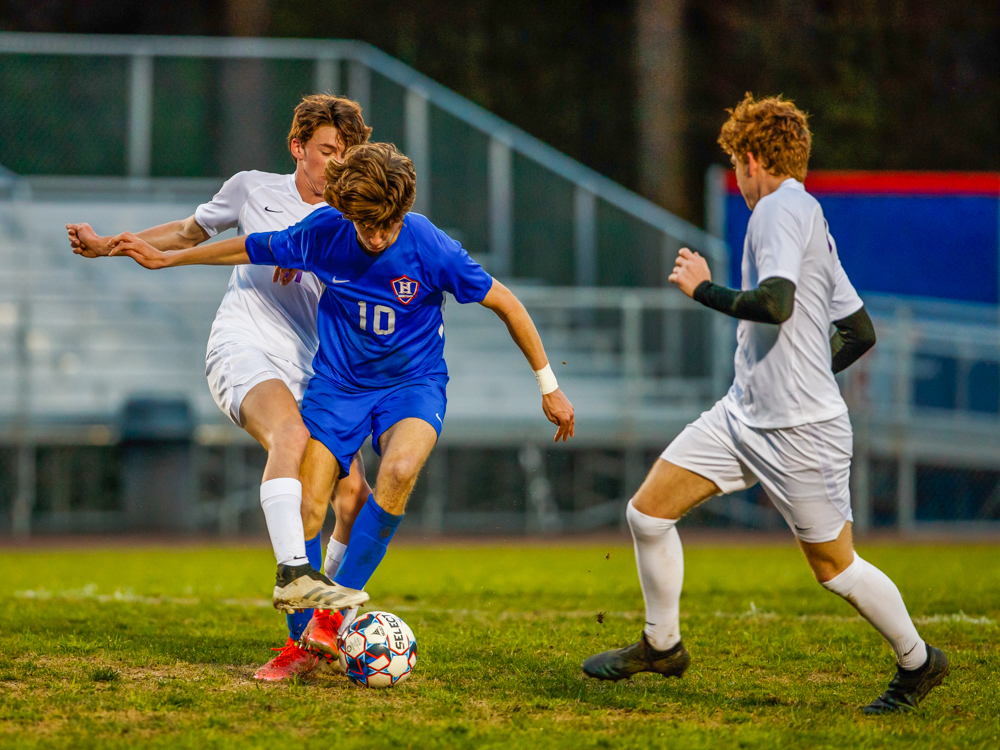 Braxton Harper (#10) had two goals for the Hawks in their second-round playoff win over Whitefield Academy.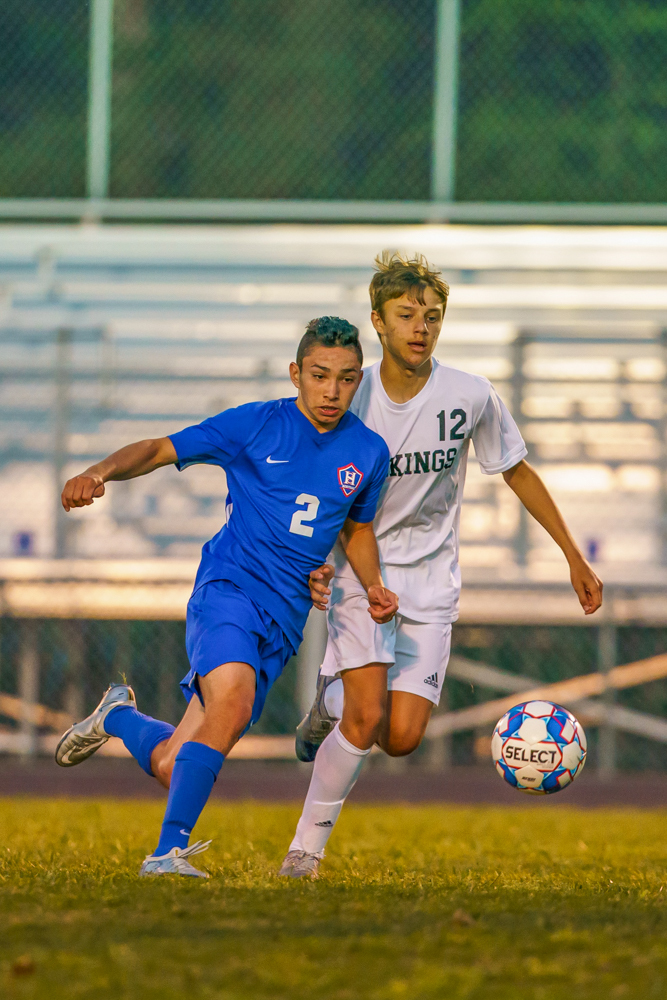 Micah Alba scored a goal for the second playoff game in a row for the Hawks.
Brandon Hurlock gave the Hawks the lead with six minutes remaining