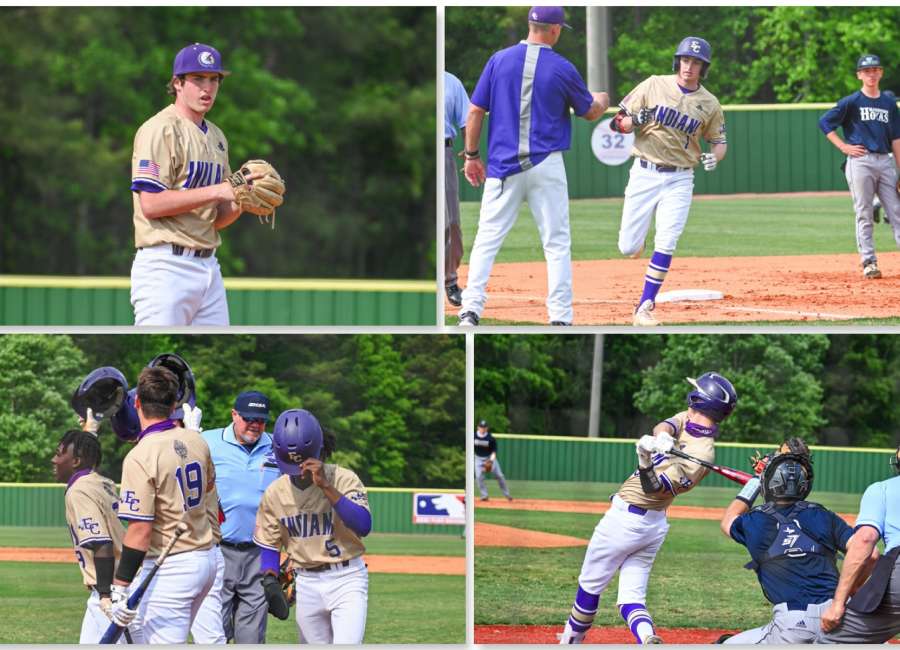 By: Arvon Bacon

Thursday evening at the East baseball complex, the Indians swept the Harrison Hoyas in the first round of the state playoffs (11-1, 8-2) to advance to the Sweet 16.
A Jansen Kenty led Indian's baseball team clobbered the Hoyas in game one, scoring nine runs in the opening three innings. Starting pitcher/DH Kenty broke the game wide open, helping his cause in the bottom of the first after swatting a 3-run homer to the right field, giving the Indians a comfortable lead 4-1. The fastball hurler added another three RBI's in the second and fifth innings via a ground ball and ground out to cap off his 3-4 night in game one.
Following the Indian's 3-run second inning, the Hoyas intended to rally in the top of the third inning. It was stifled by Indian's second baseman Mason Pearcy. Pearcy flashed his playoff-ready leather making a leaping nab while throwing out a Harrison baserunner who wandered too far from first base, turning an inning-ending double play.
Sophomore, Kenty qualified for win in game one, hurling five complete innings, surrendering one earned run and two hits while striking out five.
In game two, the Hoyas first took a 1-0 lead via a solo home run from junior outfielder Preston Booth. However, carrying momentum from game one, Knety struck again for his second home run of the day, bringing in outfielder Charlie Page in the top of the second inning to rearrange the score 2-1. The home Tribe added another five runs in the ball game to complete the sweep of the renowned Harrison Hoyas.
Haden Blair also hit a solo home run in the top of the seventh, providing some insurance runs before Quinlan Wiley closed the game in the seventh to secure the 8-2 victory for the Tribe.
"I was considering taking him out after the sixth, but he came to me and said coach, I want to finish it, and I said that what I love hearing, let's go," said Coach Franklin DeLoach about Wiley wanting to complete the game.
"It was a total team doubleheader win," said DeLoach after the sweep. "I'm really proud of these coaches, they've been working so hard getting the guys ready," he added.
Next, the Indians will travel to Lilburn, Georgia Wednesday for their Sweet 16 matchup against the Parkview Panthers.

Photos by Tammy McCracken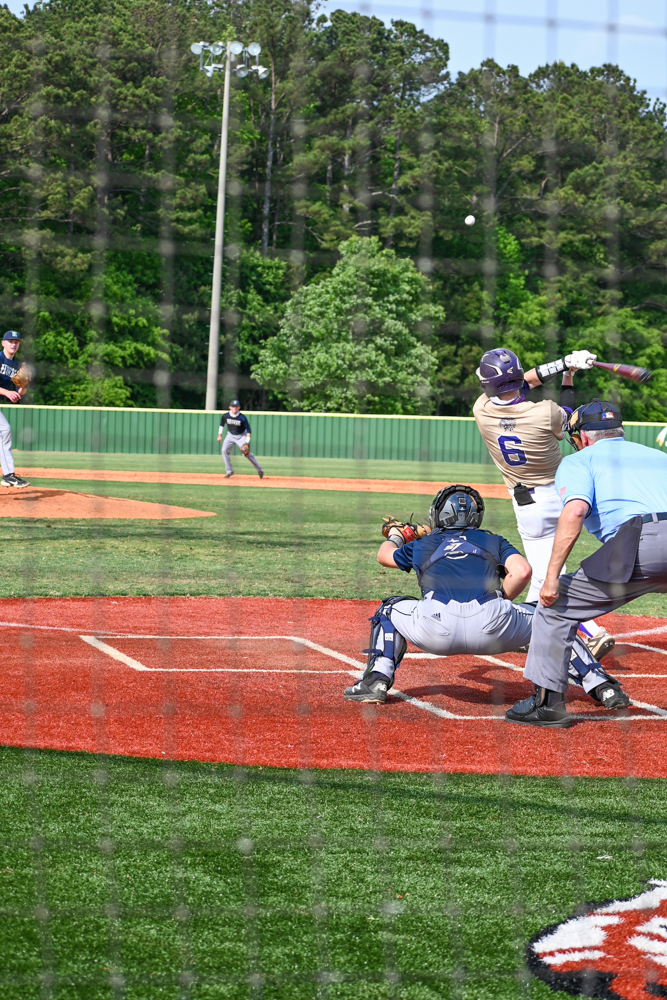 Indian Landon Underhill squares up a pitch and barrels it to right center.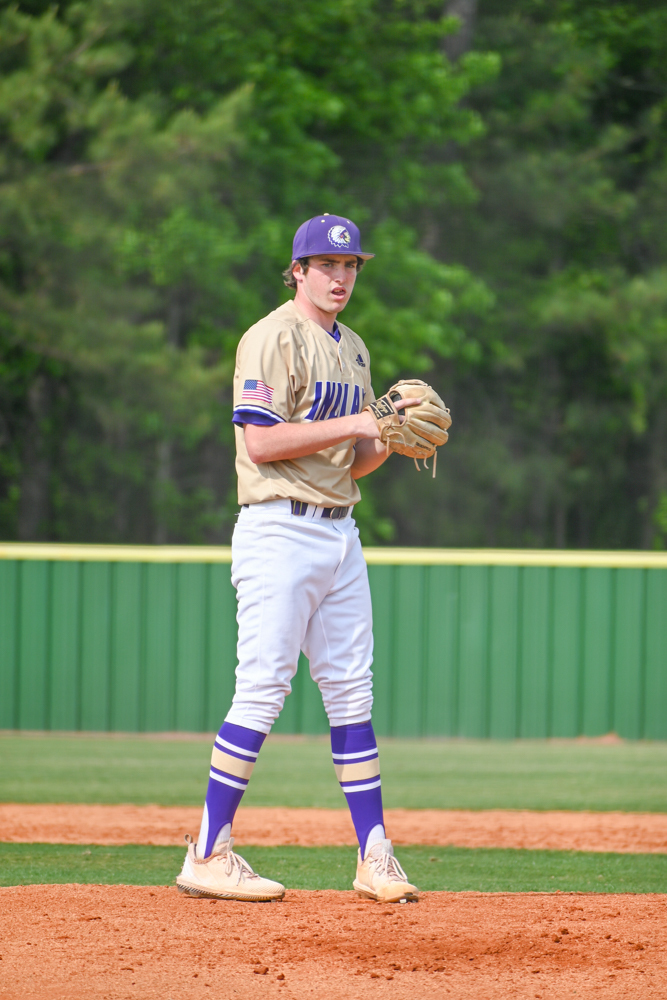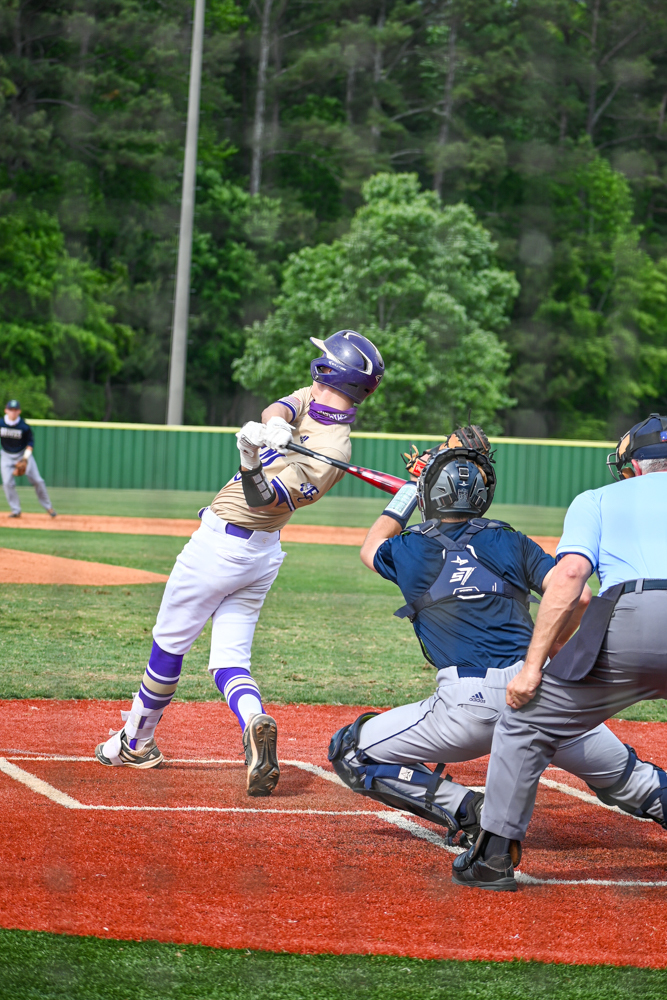 Quinlan Wiley takes a huge cut at a Hoya pitch. Wiley would come back and pitch a complete game for the series clinching win.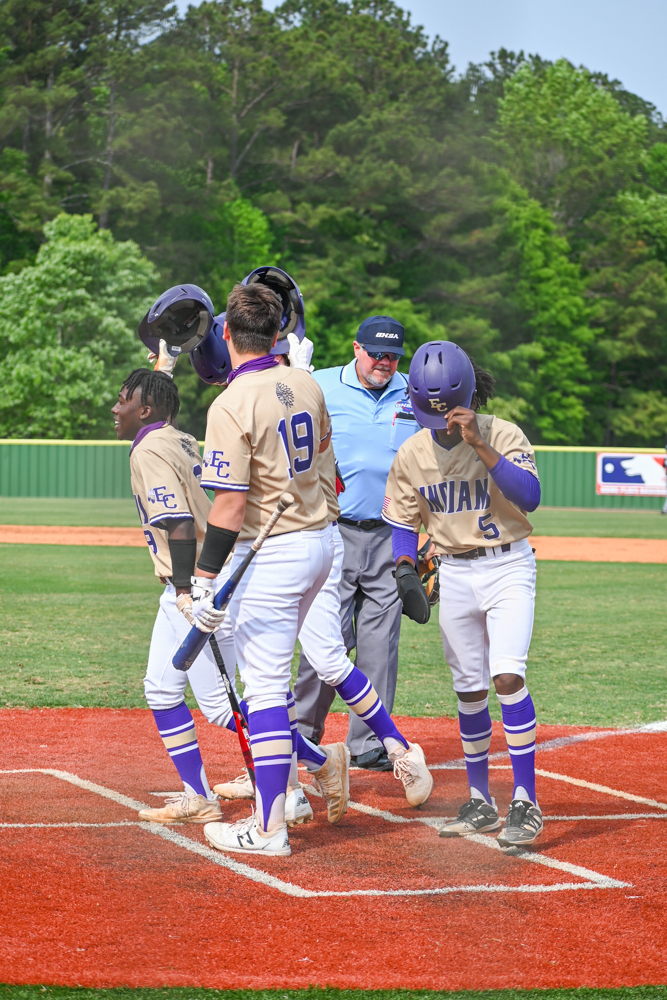 A brief team helmet celebration after the Kenty homerun.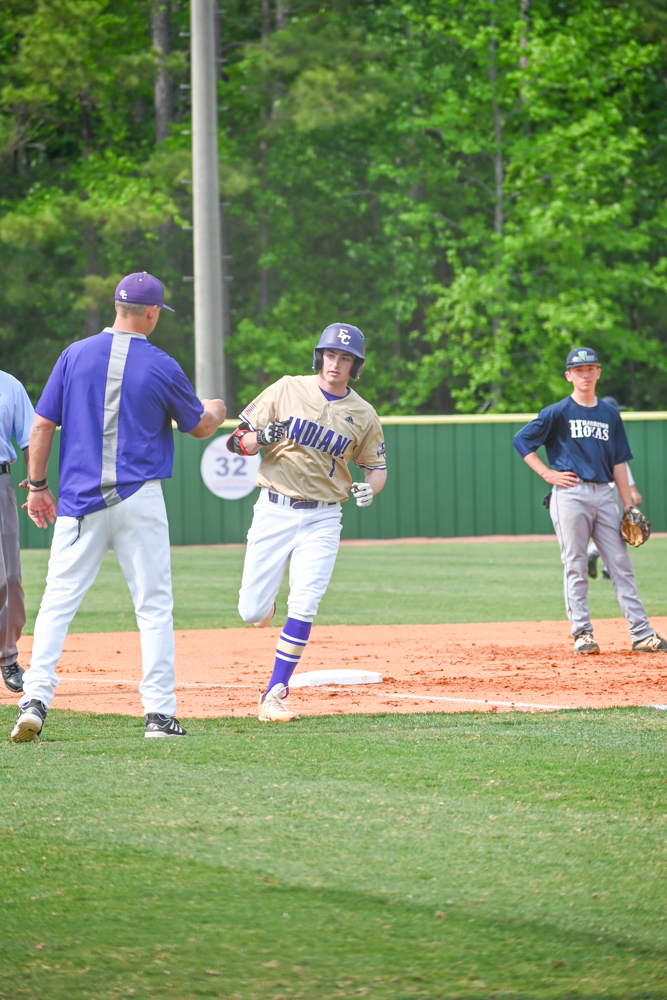 East Coweta Head Coach Franklin DeLoach congratulates Jansen Kenty on his homerun in Game One.