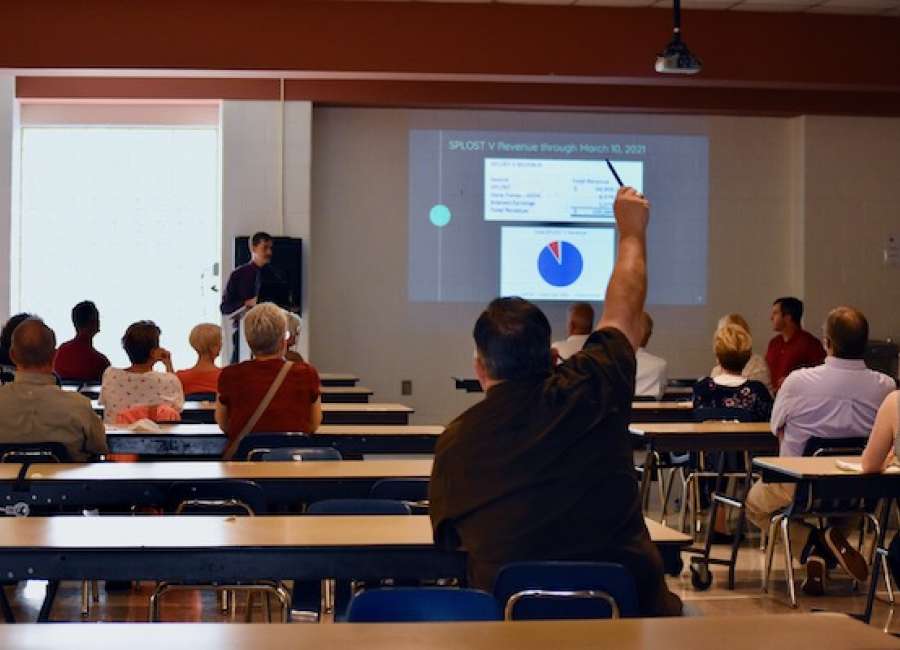 The Coweta County School System will hold two public information sessions on the Educational Special Purpose Local Option Sales Tax this week.

Representatives from the Coweta County School System will review capital projects funded by ESPLOST and seek input from members of the community about potential future school projects.
ESPLOST is a one-cent local sales tax – approved by voters – that funds school system capital improvement projects.
Informational meetings have been held at the Central Educational Center, East Coweta High School and Northgate High School, and the final sessions will be held Tuesday at the Wadsworth Auditorium and Thursday at the Nixon Centre for Performing and Visual Arts.
Both sessions will begin at 6:30 p.m., and those attending the Nixon Centre meeting should plan to park in the rear of the building and make their way to the new black box theatre.
The school system presentation includes information on ESPLOST IV (2012-2017) and ESPLOST V (2017-2022), summarizing collections and projects completed under those issues, as well as ongoing or upcoming projects under the current ESPLOST V.
Future school system capital project needs also will be discussed.
A majority of funding for the Coweta schools' capital projects comes from the ESPLOST – including school construction and renovations, school improvements, technology and equipment purchases.
The Coweta County Board of Education reviewed ESPLOST collections and projects during a work session at its April 13 meeting, which can be viewed here. Financial and budget information is available at www.cowetaschools.net .