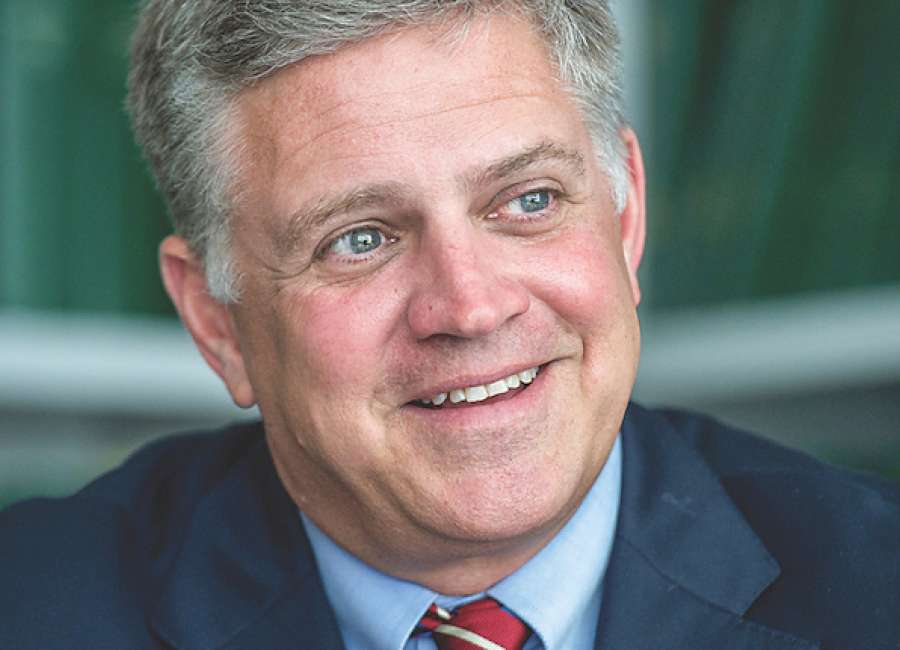 U.S. Representative Drew Ferguson (R-GA) will host a telephone town hall meeting on Tuesday, April 6th at 6:15 p.m. for residents of Georgia's Third Congressional District.
According to the press release, Ferguson will provide constituents with a legislative update, discuss upcoming priorities in Congress, and take questions from participants.
"As your Member of Congress, one of my top priorities is being open and available to the people of Georgia's Third District," Ferguson said. "That means listening directly to your concerns and answering your questions. With the 117th Congress underway, I look forward to listening to folks and making sure they know where I stand on the critical issues facing our nation."
This forum is open to the public. Third District residents may RSVP to receive the call and submit questions for the event here or by calling Representative Ferguson's Washington, D.C. office at (202) 225-5901.
Last week, Ferguson joined Georgia Governor Brian Kemp and Georgia Attorney General Chris Carr for a press conference in response to Major League Baseball's (MLB) decision to relocate the 2021 All-Star Game from Atlanta.
During the press conference, Ferguson demanded an apology from corporate executives and the MLB to Georgians.
"I have been appalled at the shockingly dishonest and disingenuous statements by not only Major League Baseball, but the corporate CEOs here in our state," Ferguson said. "What they are saying is wrong, and they should be ashamed. They owe an apology to the men and women that have voted to make sure that Georgia elections are both open and fair.
"It is unacceptable for corporate CEOs and other outside groups and organizations to call the men and women of the Georgia legislature racist. That is wrong. They should apologize. On top of that, and most importantly, they should apologize to our fellow Georgians for robbing them of the paychecks and the livelihoods.
"It is unconscionable for a corporate CEO to put himself or herself, ahead of the men and women [who] are working to make their company successful. It is unconscionable for them to make statements that will cause harm to Georgia families, which is exactly what they've done, and we wait on their apology with bated breath."
The Players Alliance, consisting of more than 100 current and former players who have united in an effort to empower Black communities, came out in support of MLB's decision with a statement that read in part: "We want to make our voice heard loud and clear in our opposition of the recent Georgia legislation that not only disproportionately disenfranchises the Black community, but also paves the way for other states to pass similarly harmful laws based largely on widespread falsehoods and disinformation."

Ferguson also responded to comments made by Delta Air Lines CEO Ed Bastian who cited Georgia's new election law as "unacceptable," "wrong" and "based on a lie."
In an open letter to Bastian, Ferguson said the CEO's comments on the election reform law were "shockingly inaccurate and irresponsible."
"To be clear," Ferguson said. "The Georgia bill will not make it harder to gain access to the polls, despite your claims to the contrary."